It wasn't long back when I did not like apple desserts at all. I think it was the cinnamon. But I also realized that cinnamon is a very important element of all apple desserts. This moist apple cake has the perfect amount of cinnamon and served with a big scoop of vanilla ice cream and some caramel syrup, this cake is sure to be a hit.
I think moist apple cakes are the easiest. You can make them any time as Apple does not have any season and you can get your hands on this fruit any season. Moist apple cakes are also super pretty and you can easily serve them on parties and festive occasion!
You can also share the recipes you try from the website on your Instagram. Do not forget to tag me and use the hashtag- #bakewithshivesh!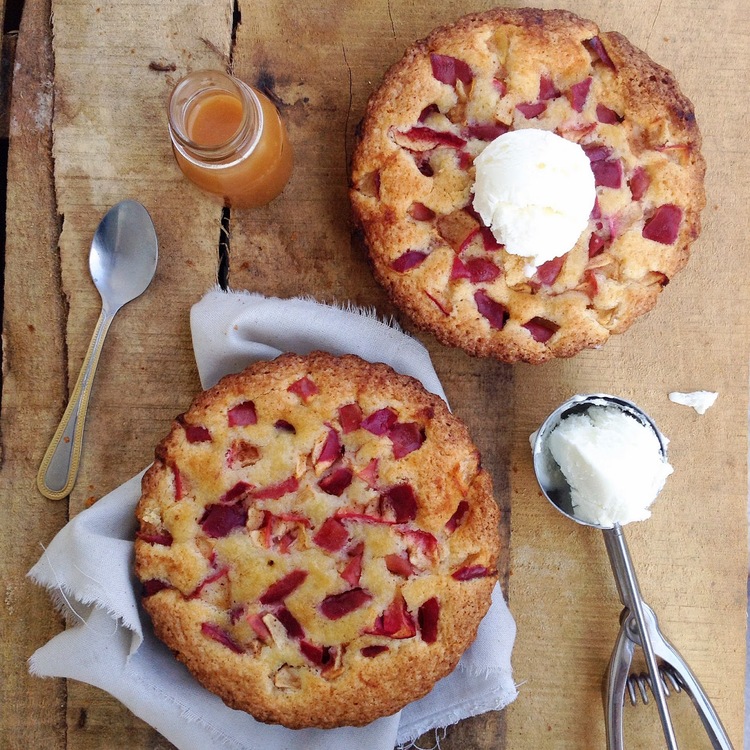 How to nail this easy and moist apple cake recipe
To maintain the soft texture of your moist apple cake for days, do not overmix the wet ingredients. Instead, mix the wet ingredients more densely with the dry ingredients. Not only does this reduce gluten formation, but this will also ensure that your apple cake turns out to be super moist. Moreover, I do understand that you guys like to cut down on your sugar intake. However, sugar does not only act as a sweetening agent for your cake, it also ensures that your cake is moist and fluffy. This is a moist apple cake recipe with oil. You can use normal vegetable oil for the same.
How to make Caramel Sauce at Home
This moist apple cake is best served with caramel sauce and vanilla bean icecream. There is a vanilla bean icecream recipe on the blog as well! There are so many pre-made caramel sauces available today. But, what is better than caramel sauce made at home? It uses the simplest of ingredients and you can get this caramel sauce done within minutes!
Ingredients
One cup of granulated sugar
1/3 cup water
3/4 cup heavy cream
2 tablespoons of butter
Procedure
Add sugar to a sauce pan and flatten it.
Add the water and let it cook on medium flame. Let the mixture bubble.
When the sugar and water start taking a darker golden colour, turn off the heat and immediately add the cream.
Add the sugar and continue stirring.
When the mixture cools down, you will have a clear caramel sauce.
Other Apple Recipes to try
You can also try other apple recipes:
 Easy and Moist Apple Cake Recipe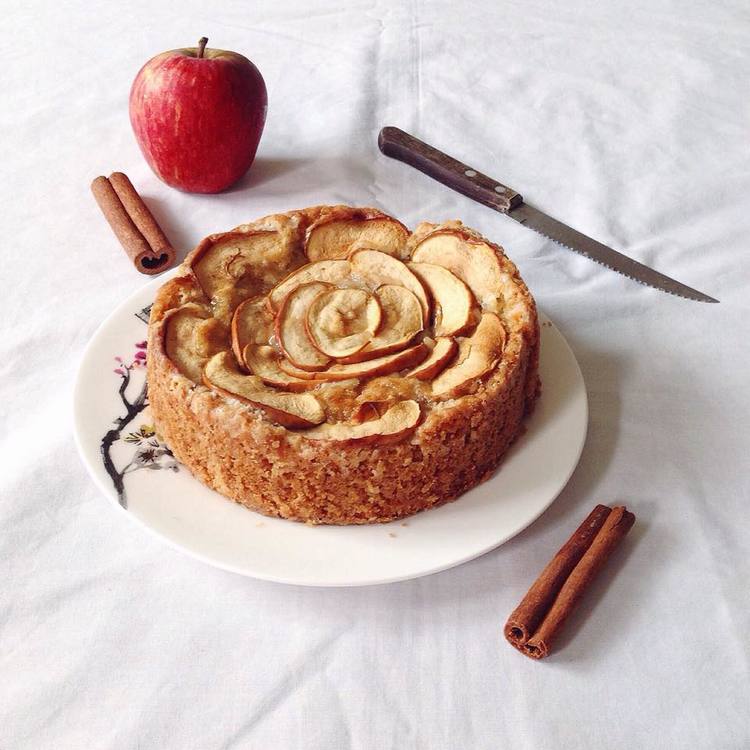 Apple Cake with Caramel Sauce
Ingredients
1 cup all purpose flour
1½ teaspoons baking powder
a pinch of salt
½ cup oil
1cup + 3 table-spoons sugar
2 eggs
1 teaspoon vanilla extract
1 teaspoon cinnamon powder
1 teaspoon fresh lemon juice
2 apples, cut in small pieces
Instructions
Preheat the oven to 180C. Butter your baking dish
In a bowl, whisk together the flour, baking powder, and salt.
In another bowl, mix together the oil and 1 cup of the sugar.
Beat in the eggs one by one. Add vanilla
Fold in the flour mixture. Spread the mixture evenly in the prepared pan.
In a small bowl, combine the remaining 3 tablespoons sugar with the cinnamon. Add in the apples and lemon juice. Put the apple pieces on top of the batter, pressing lightly into the batter. Bake for 30 minutes, or until a cake tester or toothpick inserted in the center comes out clean.
Serve with vanilla ice cream and caramel sauce