There is absolutely nothing like home-made ice-cream and I honestly think that nothing gets you going in summers more than some fresh ice cream! Ice creams are fresh and delicious- just what you need to beat the heat this summer and that is why I am posting this recipe of the easiest ice cream ever- vanilla bean ice cream.
Vanilla Bean ice cream is the most common ice cream found anywhere but when you can have it at the luxury of your home, there is nothing better than that, right? Making ice-cream at home has never been easier because the KitchenAid Ice-Cream Maker Attachment is super easy to use and the results are better than the ice-cream we get in the market.
This Vanilla Bean ice-cream maker is a classic. Serve it with berry preserve, chocolate syrup, or with a basic cake or eat it just like that- this vanilla bean ice cream recipe is perfect for everything and for every occasion.
Vanilla Recipes You Must Try: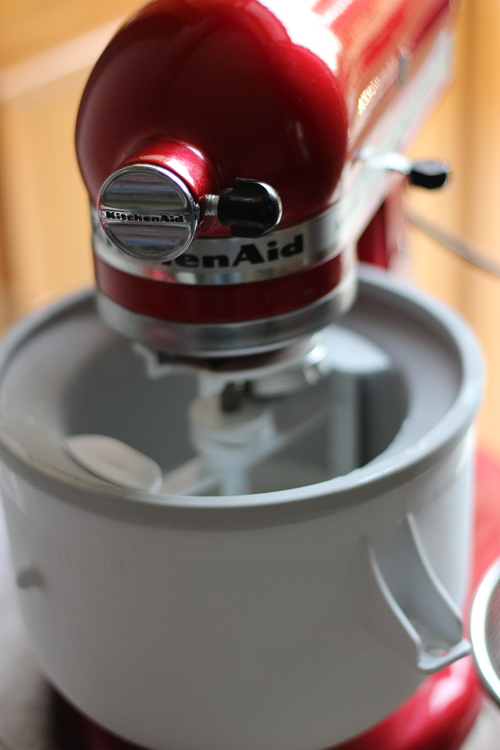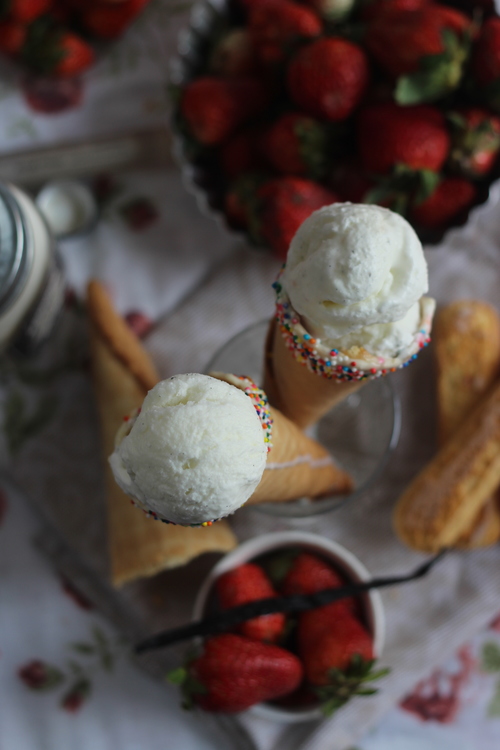 INGREDIENTS
1 cup whole milk
2 cups double cream
3/4 cup granulated sugar
beans from one vanilla pod
PROCEDURE
Chill the Kitchen Aid Ice Cream Maker attachment in the freezer overnight.
In a saucepan, whisk together milk and granulated sugar until the sugar melts.
Add cream and mix well. Add vanilla beans.
Pour the mixture into a container, cover and freeze for 2 hours.
Pour the mixture into the ice-cream maker and churn at low speed for15 minutes.
Transfer the mixture into a freeze safe container and freeze until firm.