If you don't know this already, let me tell you- I hate summers! They make me feel absolutely drained of energy and lazy. But summers mean ice-cream and I love ice-creams and I especially love floats because they're not too heavy and neither too light and this has made me fall in love with this pomegranate ice-cream float.
I came up with this recipe because the weather has been quite hot and I needed something to cool me down. I took the most refreshing things in front of my eyes- vanilla ice cream and pomegranate juice and combines them to make this heavenly and super refreshing pomegranate ice-cream float.
Making ice-cream recipes is a lot of fun and today I have this bright-summery and yummy recipe for you- pomegranate ice-cream float. I love it's colour and taste. It is so easy to make that I'm going to live on it this summer haha.
Moreover, if you really want to put your baking skills to test, you can also try out this recipe with the vanilla bean ice-cream recipe from the blog!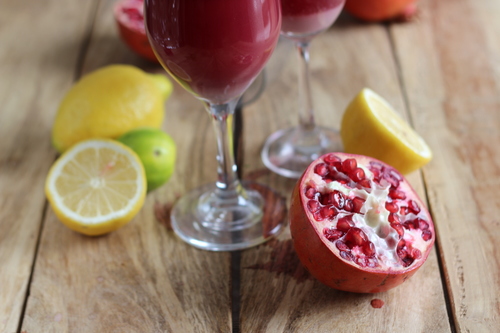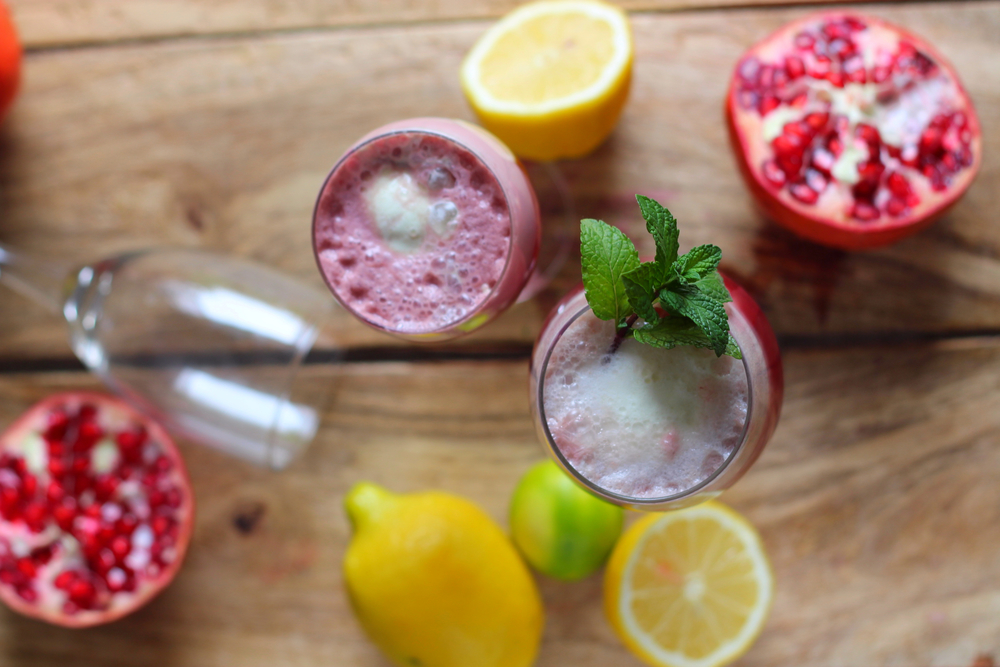 INGREDIENTS
1 cup fresh pomegranate juice
1 tsp fresh lemon juice
1/2 cup soda
2 large scoops vanilla ice-cream
fresh mint leaves, to garnish
PROCEDURE
Combine pomegranate juice and lemon juice. Pour into serving glasses.
Top with soda.
Add in the ice-cream. Garnish with mint leaves.