So Diwali is just around the corner and festivities are every where. It's my favourite time of the year, mainly because there's no guilt attached to eating anything and everything! Also since nothing defines festivals as good as sweets, I'm sharing with you guys a post on how to up your cupcake game! These cute, mini versions of cakes are so gorgeous and yummy. Cupcakes are easy to make and do not take much time. Make a batch for your Diwali parties, and cupcakes will surely be the star of the evening. Some people however find it cumbersome and mess them up. In this post, I share with you all, tips that I swear by, following which you can never go wrong with your cupcakes!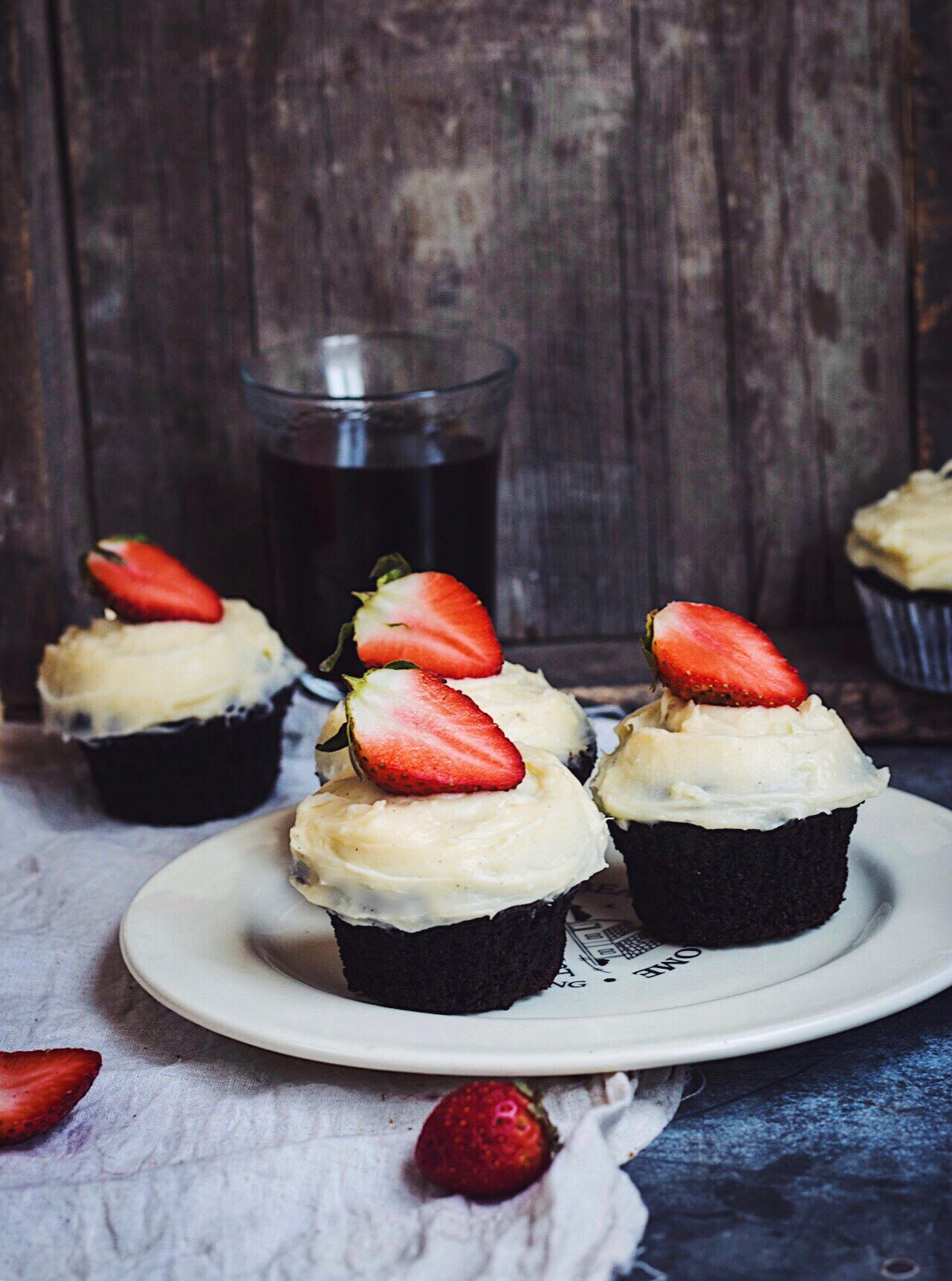 Use quality ingredients– Now this is the most important aspect of your recipe. The quality of ingredients is reflected in how your cupcakes eventually taste. Imagine using inferior quality compound chocolate to frost your cupcakes! Ingredients such as butter or chocolate or vanilla ultimately decide the flavour of your cupcakes. Use good quality ingredients and your cupcakes automatically taste good!
Do not over mix the batter– Mixing of the batter causes gluten in the flour to develop, that gives your cupcakes their texture. More gluten development due to over mixing leads to a denser texture. Overmixing also causes the air bubbles in the batter to burst, which will not result in the desired soft and fluffy cupcake! This will lead to hollow tunnels through the cupcake and cause the top to crack. This is why, you should mix the batter until all ingredients have just combined.

 

Invest in good quality cupcake liners– It might seem insignificant, but cupcake liners are kind of a big deal you guys! Do your liners become greasy and almost translucent when you take your cupcakes out of the oven? Or, does the liner stick to the cupcake? If either is the case, you are using the wrong kind of cupcake liners. I suggest you to buy ones made of parchment paper or just look for 'grease-proof' on the packaging.

 

Fill the pan properly– Ensure that you are putting in the same quantity of batter in every liner. Filling by estimation may result in uneven looking cupcakes, that are not pretty to frost. I like using an ice-cream scoop to measure the batter. Scoop the batter in the centre of the cupcake liner. Ideally, you should be filling up to 2/3rd of it, giving the batter enough space to rise.
Do not peek– I know you'd be really excited about your cupcakes, but please do not check in on them often. If the recipe says they'll take 18-20 minutes in the oven, there's no point peeking say 15 minutes into the recipe! Opening the oven even for a second dramatically changes its temperature. Not only will it take more time now, but you'll also have cupcakes that are sunken!
Do not leave them in the pan– So after you take your cupcakes out from the oven, make sure you take them out from the pan. Since they are so little, heat from the pan is enough to cause them to overcook, resulting in tougher cupcakes.

 

Allow them to cool completely before frosting– Now this might sound obvious, but let your cupcakes cool completely before you frost them. Leave them out on the wire rack to come to room temperature. The slightest heat can melt your frosting, resulting in what would look like a sloppy cupcake!

 

Frost the whole cupcake– When you are baking your cupcakes ahead of time, they tend to dry out. To prevent this situation, frost the entire visible surface of the cupcake. The frosting acts as a seal, retaining the moisture in your cupcake and not letting it dry out. Also, extra frosting harms no one!

 
I have a few cupcake recipes on the blog that I'd love for you all to try!
Happy baking, you guys!