These Orange Pancakes are super easy to make and can be whipped up in no time for your breakfast. They're light and fluffy and these flavors are absolutely perfect for summer.
Drizzle these orange pancakes with caramel sauce or maple sauce, and they'll become your children's favorite in no time! One bowl, Kitchen Aid handheld mixer and a few very simple ingredients are all you need to whip us these beautiful yummy pancakes.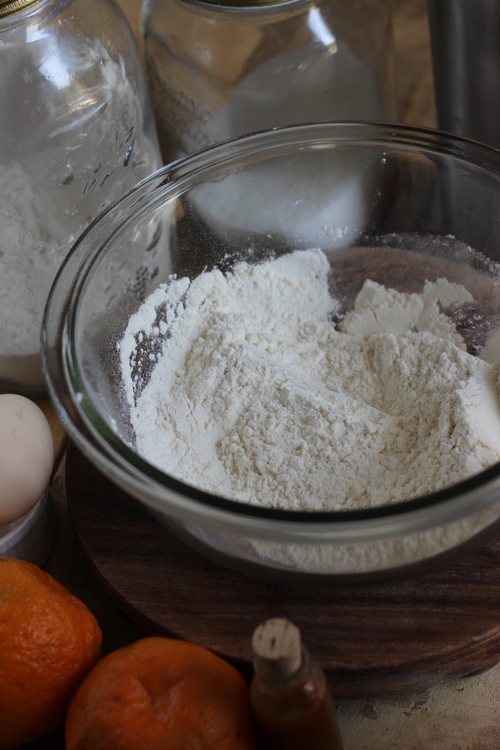 Benefits of Orange
Oranges are known to be natural mood lifters and they're evidently, very refreshing! This is why I would recommend for you guys to have these heavenly orange pancakes in the morning- not only will you have a hearty, delicious breakfast, you will also end up feeling super energized too! They're also great for your kids' breakfast or brunch!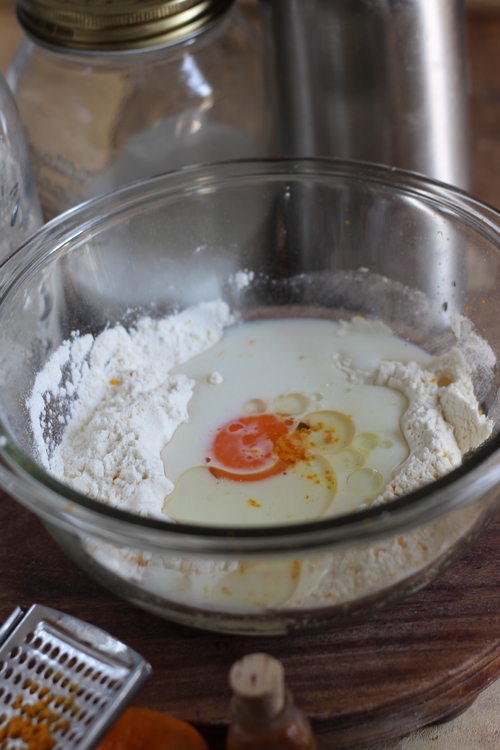 Tips for perfecting these healthy orange pancakes
Pancakes are the easiest breakfast like I have also said before. These orange pancakes are a delight in the morning and will also keep you going for the rest of the day. But, if you don't get your pancakes right, it will be a real shame and since I do not want you guys to be disappointed, there is an entire blog dedicated to Getting your Pancakes Right, and trust me, you will love me more after going through it.
I am continuously curating blogs and whipping up recipes that I am certain you guys will end up falling ardently in love with. The recipes on the website vary from eggless to healthy and there are even very healthy options available. For regular updates, you can follow me on Instagram as well! Not only this, I have also come out with my own book- Bake With Shivesh- which you can grab here.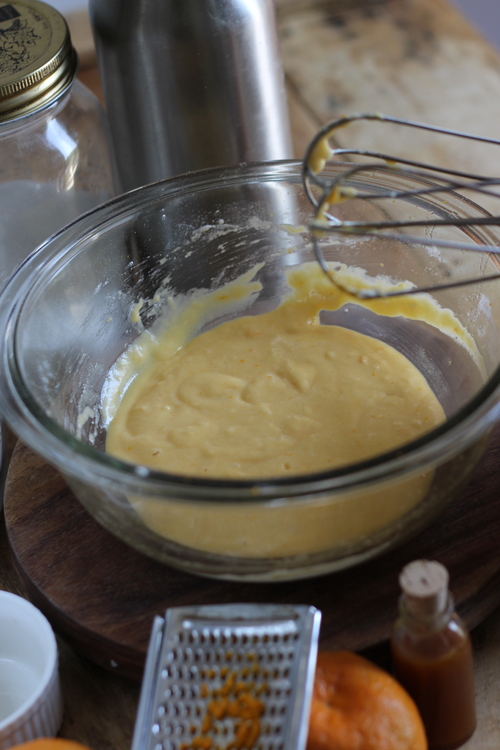 Serving suggestions with easy orange pancakes and other pancake recipes
There are zillions of suggestions with pancakes and my God, they are all as heavenly as they can be.
The most common serving suggestions are butter, honey, maple syrup, whipped cream, Nutella, or fresh berries or fruits. You can have your pancakes however you like. Furthermore, pancakes are really forgiving and they taste delicious with whatever topping! I have topped my orange pancakes with some whipped cream and a generous drizzle of caramel sauce with some sliced coconuts.
If you liked this orange pancake recipe and would like to try more pancakes or know more about them, you can click on either of the following links:
One bowl orange pancakes recipe
Orange Pancakes in One Bowl
One bowl orange pancakes recipe
Ingredients
¾ cup all purpose flour
1+1/2 tsp baking powder
zest of one orange
1 tablespoon sugar
¼ cup milk
1 egg
3 tablespoons vegetable oil
whipped cream, caramel sauce to top
Instructions
In a bowl, whisk together flour, baking powder and sugar
Make a well and add egg, orange zest, milk and vegetable oil. Using the KitchenAid mixer on low speed, beat until well combined.
On a lightly oiled non-stick pan set over low heat, scoop pancake batter.
Cook for 1 minute and flip to cook until the pancakes become golden brown.
Top with whipped cream and drizzle with caramel sauce.