I love anything and everything fresh, so when this recipe of lemon strawberry bundt cake came into my mind, I knew it will end up becoming one of my go-to recipes in no time!
This lemon strawberry bundt cake, when eaten, has a blast of fresh flavors of lemon and strawberry at each bite. The cake is also infused with cut strawberries and I know you guys will end up loving it!
If you've been following me on Instagram, you'd know that I take all my pictures using my iPad. Last week, I started feeling uninspired. I felt I had nothing new to offer. I thought I had started taking mediocre pictures and that I should experiment and do something new. That is when I decided to shift from my iPad to a DSLR. I'm already feeling great about this! I believe these pictures are the best I've ever taken. I am still learning to use the camera and I hope the pictures that I take keep getting better.
I'd love to get your feedback regarding these pictures in the comments below. Thank you!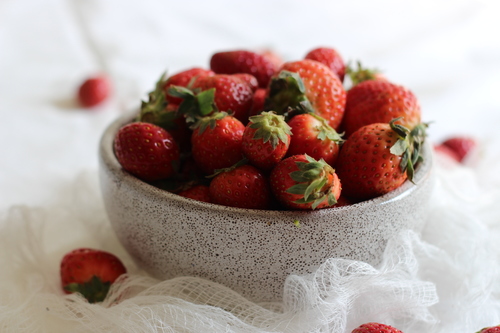 Strawberries are my favorite and I'm going to exploit the strawberry season by putting them in all my desserts! This lemon-strawberry bundt cake is fresh, flavourful and slightly tart. I drizzle it with some white chocolate to add sweetness.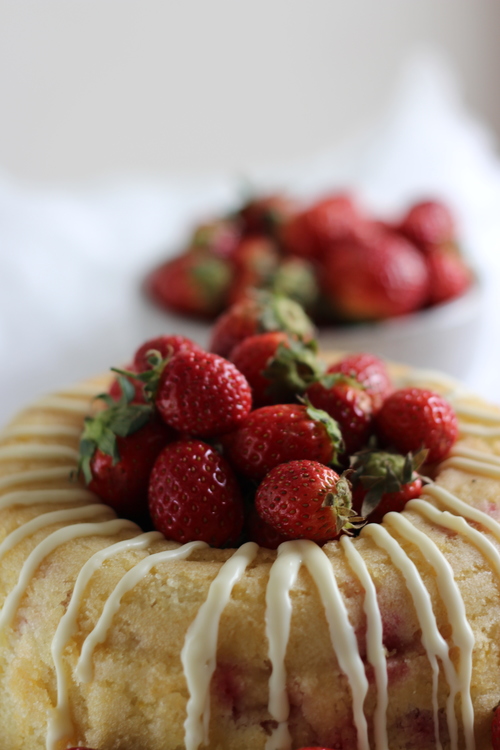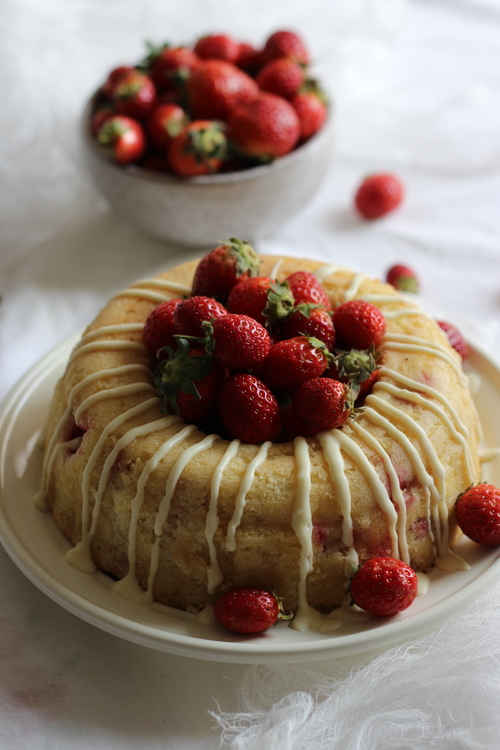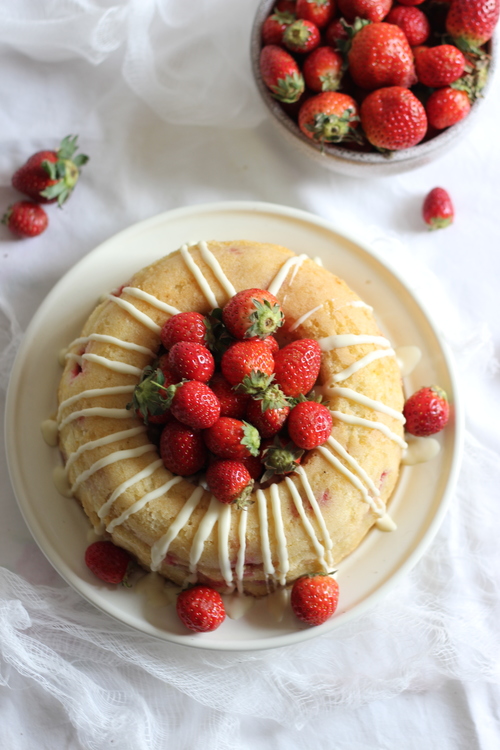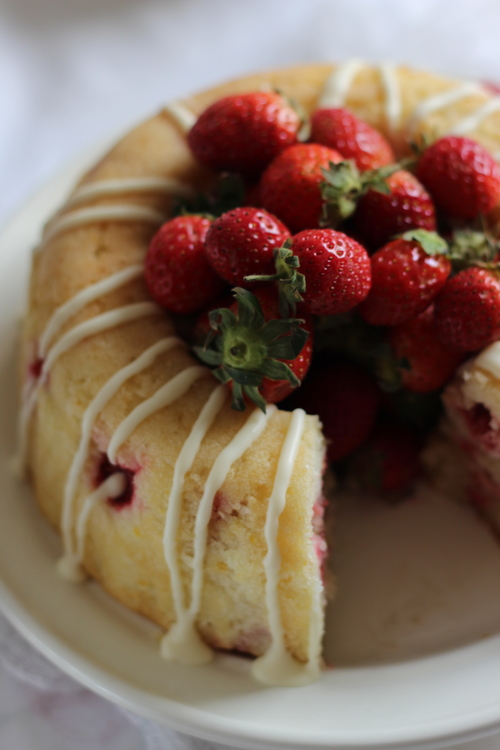 INGREDIENTS
2 cups all purpose flour
2 teaspoons baking powder
1 tablespoon lemon zest
1 + 1/2 cup superfine sugar
4 egg, at room temperature
1 cup unsalted butter
2 tablespoons fresh lemon juice
1/4 cup milk, at room temperature
1 cup strawberries, chopped
1/4 cup white chocolate, melted
PROCEDURE
Pre-heat the oven to 180C. Butter a bundt cake pan and dust it with flour.
In a medium bowl, whisk together flour, baking powder and lemon zest.
In a large bowl, cream butter and sugar.
Add eggs, one by one, and beat well after each addition. Add lemon juice.
Using a spatula, carefully fold in half of the flour mixture into the wet ingredients. Do not over-mix.
Beat in the milk.
Add other half of dry ingredients. Fold in the strawberries.
Pour the batter into the prepared cake pan and bake for 40 minutes.
Drizzle with melted white chocolate.