My December went by so quickly and since I'm traveling, I didn't get too much time to create a lot Christmas-y content for my blog. That does not mean that I am not excited for Christmas, yes I am! And I'll be spending my time in London so I am quite looking forward to that!
But managing your blog around this time of the month is one crazy, Herculean task. So if you're struggling with giving your blog, social media or recipes a makeover for this holiday season- I have some tips for you
These are a few general, basic tips on how to kick-start your Christmas blogging activities without putting too much pressure on yourself.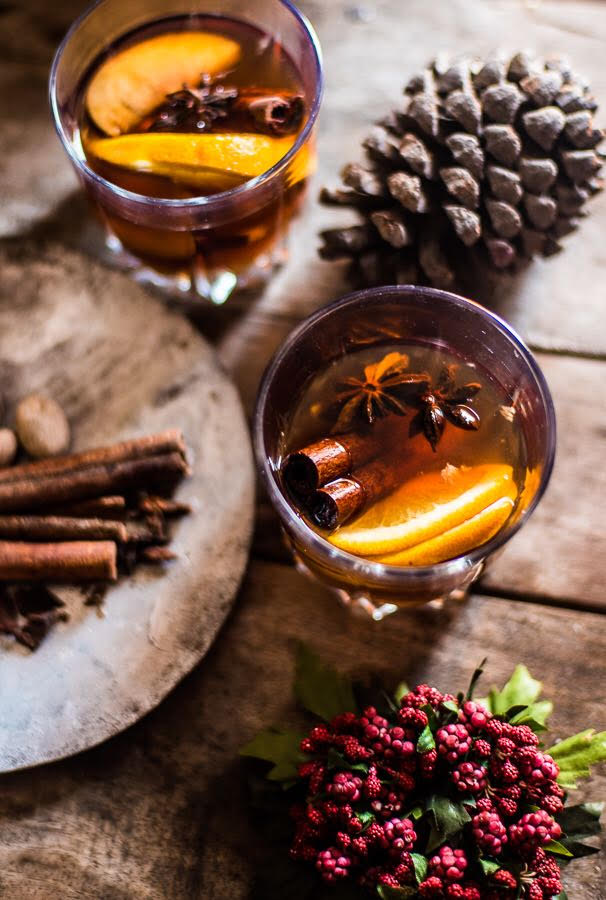 Streamline and prepare your ideas beforehand:
Once you are closer to the date, it is going to be harder for you to catch up with not only your blog activities, but also balance your family get-togethers and social events. So it is always wise to sit down and decide what exactly you plan on doing. If you are a food blogger like I am, you should by now have a clear list of what recipes you are planning to make. Get all your ingredients, assort them and keep them ready so that the last minute rush does not spoil your plans.
Go beyond the food, enhance the decor:
Your blog might be about the food, but it always attracts your viewers more if you capture your Christmas themed activities and decor. Pump up your workstation with some props that reflect the festive spirit. You can post a few random casual clicks from the house, sharing the Christmas spirit with your followers. This only makes them feel more involved with your work and gets them interested about your posts.
Food Styling theme – Christmas:
Aesthetics count enormously this season. Even when we are scrolling through our feed for something interesting, we always stop at cupcakes, muffins or anything that looks pleasing to the eye. Try this for your blog as well. This Christmas, try to incorporate the theme with your recipes. My Christmas Cookies are green and shaped as Christmas Trees to incorporate and give a whole Christmas-y vibe. So does my star shaped Orange Spice Christmas Cookies. You can do something similar and style your recipe as per your wish to match the festive spirit.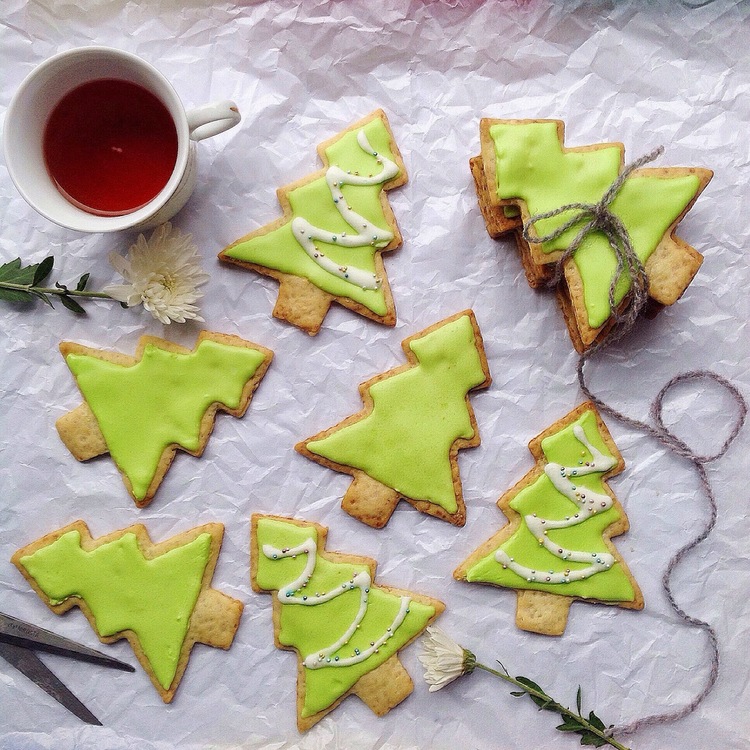 Present several recipe alternatives:
There is so much that could be experimented upon in your kitchen for this festive season! Other than the regulars, try to be creative with your recipe by doing something different and new this year. Change in a few ingredients in your cake or your pies, or maybe work on something entirely new this time that you haven't tried before. All cooking and baking enthusiasts will be looking out for aesthetic recipes that they could try in their own homes. So do present some good amount of alternatives beyond the recipes that you normally look forward to in December.
Share and discuss your favourite Christmas memories:
We all have special memories from this time of the year. Share a few of them on your blog, it interests your readers a lot more when you explain why something means a lot to you. In doing so, you make your posts more personal and humane which makes the reader connect to you more. If not that, interact and engage with your followers on their Best Christmas moments. Make it fun and nostalgic and, of course as merry as possible.
Share photos or videos of the preparation process:
To seem more involved with the festivities, it is always a good idea to share the preparation process or a few behind-the-scenes shots for your Christmas preparations. If you are food blogger in Instagram like me, you can share these videos and pictures in the Instagram story feature. Make sure the videos and photos are well shot too, so that people can get an idea of how you are doing it.
So these were your basic tips and hopefully they will come in handy to declutter your work this holiday season. At the same time, take some time to have fun and gather with friends and family to make some great memories again.
Let me know if you've got any more queries in the comment section and I will only be too happy to respond to them. 🙂
Until then, have yourself a Merry Christmas and even a merrier blogging days ahead! 😀