You know December is my favourite time of the year and that is because I can make lots of cookies! These (egg less) tea infused cookies are perfect for the season- they are easy to make, festive and super pretty. What makes them even better is the Orange Spice tea from Tea Box. It has star anise, cinnamon, orange peel and clove- basically all the goodness you need this winter. The notes of all these spices add so much to these simple and traditional cookies. I used whole tea leaves and simply crushed them in my cookie dough.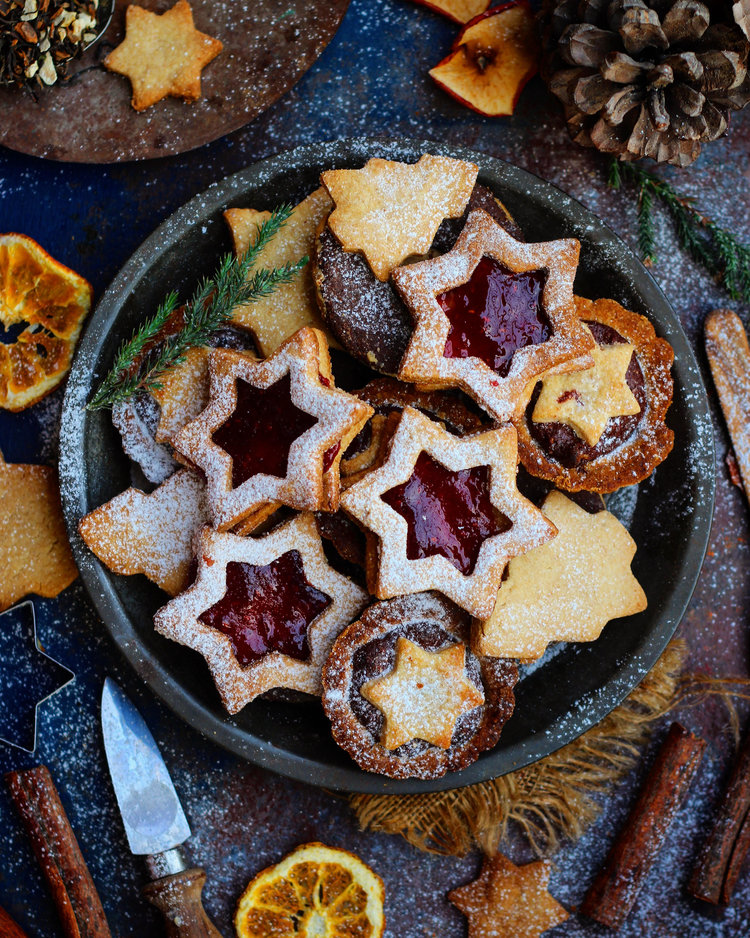 INGREDIENTS
1 cup butter, softened
1/2 cup granulated sugar
2 cups all purpose flour
1 tbsp Orange Spice tea leaves
1 tsp water (if the dough doesn't come together)
1/4 cup raspberry jam
PROCEDURE
Pre-heat the oven to 180*C
Cream the butter and sugar until fluffy.
Add flour and mix well. Crush tea leaves and add to the dough. if the dough is tough and grainy, add water
Knead the dough properly until it can be rolled into the desired size
Use star cookie cutters to cut out the cookies.
Bake for 10-12 minutes. Once cooled, fill with raspberry jam and sandwich the cookies
Happy Baking!