This is the season to be jolly, eat great food, bake and exchange thoughtful gifts. I personally love home-made gifts, especially the edible ones. It's also so much fun to make and package them.
There are endless options of edible gifts that you can make but my favourite has to be a big jar of whisky infused caramel! Who doesn't love caramel? It is a fool-proof gift, has a long shelf life, it's easy to make and you can make big batches at one go. Isn't it the perfect Christmas gift?
I infuse my caramel with Paul John EDITED single malt whisky. This whisky has all the flavours that could compliment a good caramel sauce. Honey and cocoa are laced with a hint of smokiness and a shot of espresso. It'll make your regular caramel sauce stand out and make the people go wow!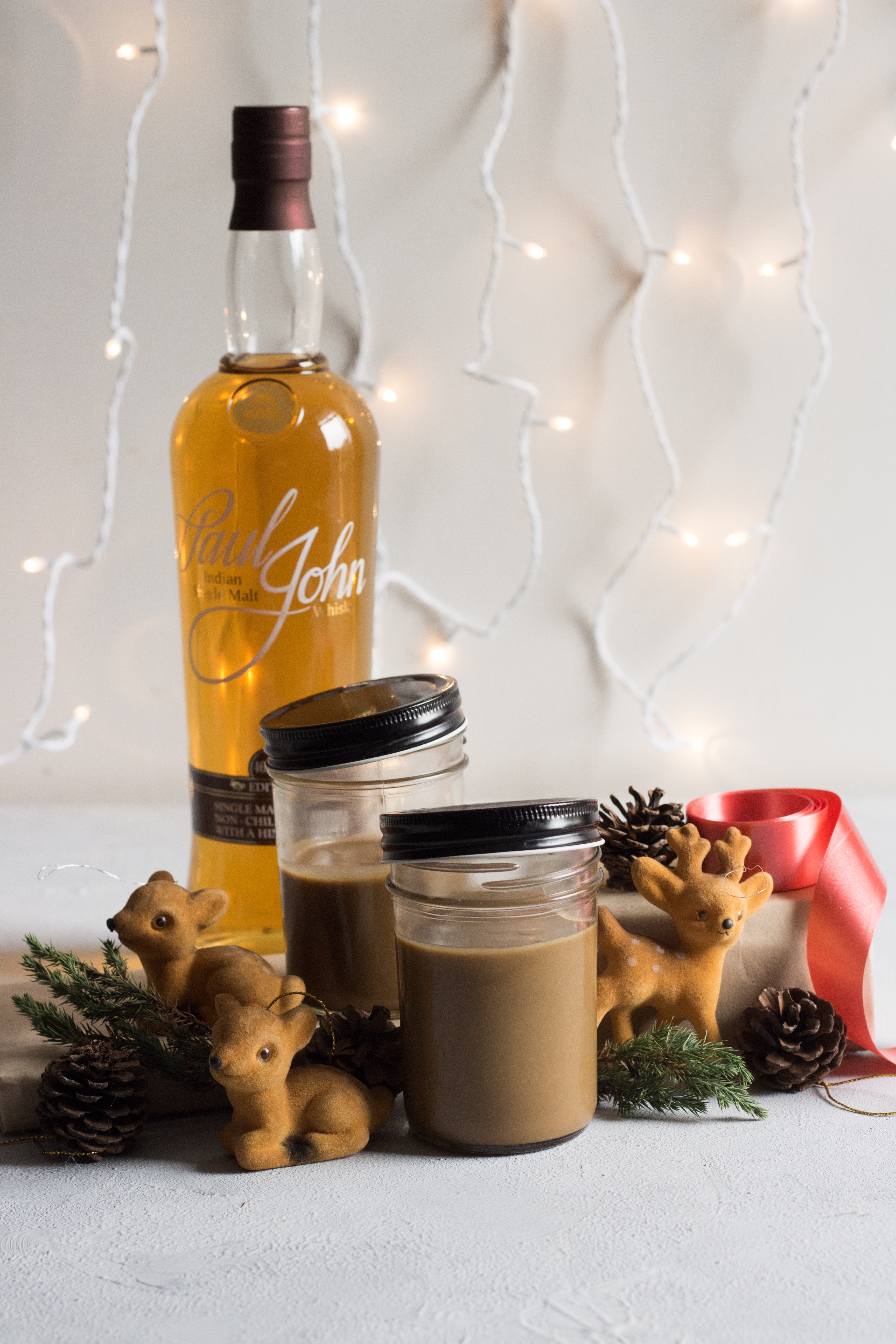 INGREDIENTS:
• 1 cup granulated white sugar
• ¼ cup water
• 4 tablespoons butter, melted
• 1 cup heavy cream
• 1/3 cup Paul John EDITED single malt whisky
PROCEDURE:
• In a heavy saucepan set over medium heat, cook sugar and water until the mixture attains a dark amber color.
• In a separate bowl combine melted butter and cream.
• Once the sugar is dark amber in color, add the cream and butter mixture to it. Be careful and the caramel will bubble ferociously.
• Bring the mixture to a slight boil and set it off the heat.
• Mix in the whisky and let the caramel cool completely.