There's so much joy in baking and more so, in knowing how simple ingredients like butter can be turned into delicious desserts like cookies, cakes and more! Butter is the heart of some of the most basic desserts you consume on a daily basis and undoubtedly too! Butter is delicious, but it also plays a super important role in baking.
So to understand a little better about butter, this article will cover A-Z about butter, what purpose it has in all the desserts you make and eat as well as some of my secret tips and tricks which I use everyday in my kitchen! So let's get started.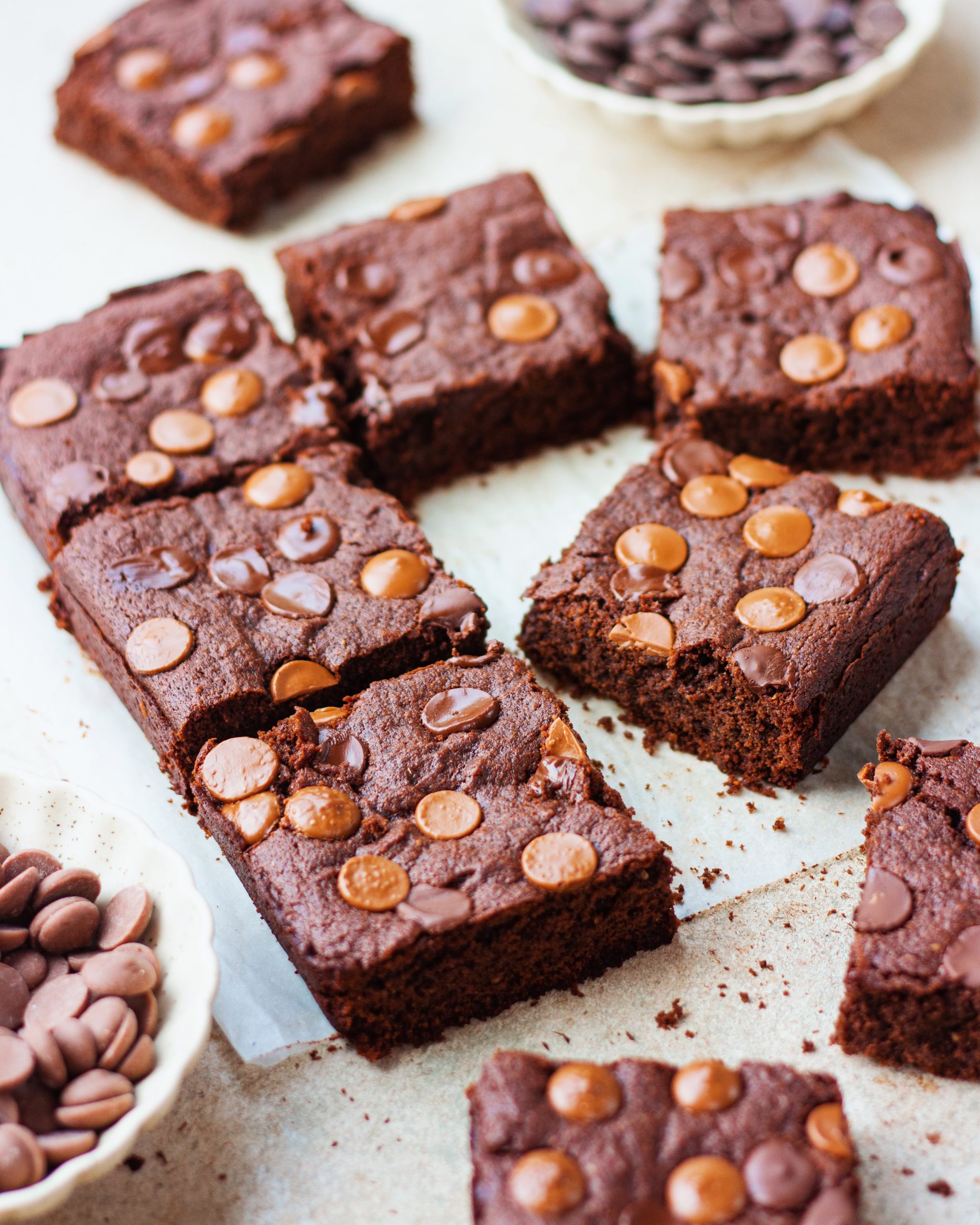 The role of butter in baking
Butter is one of the most important ingredients for baking. Butter is the solid fat that you get from churning cream. The process of churning cream separates out the solid fats from the buttermilk. If you've ever whipped double cream and accidentally whipped it for too long, you get homemade butter and that's what butter is.
That being said, the role of butter is not just to give a delicious flavor but also to give richness and structure to all your desserts. The butter in baked goods makes them retain moisture, keeping them tender and soft so that you get a buttery mouthfeel when you bite into the dessert.
When we're adding butter to our recipe, be it any form, we're deciding what role it'll perform in that recipe. For example, in a pie dough, we use cold cubed butter and then coat the flour with the butter. What this does is, it gives your pies the flaky texture you want them to have. Similarly, when you cream softened butter with sugar for a cookie dough, you trap in a lot of air in the process which is needed to give the right texture to your cookies! So it is actually you and the recipe that's deciding what role should the butter have in the dessert you're making. It's necessary for you to be aware of the right techniques of using butter and the consistency of butter needed in a recipe to be able to use it properly.
Fun fact! Butter is commonly known as fat but it actually only consists of 75% fat. The rest of it is water being emulsified with the fat! So during the baking process, this water evaporates and the steam is what makes your baked goods rise!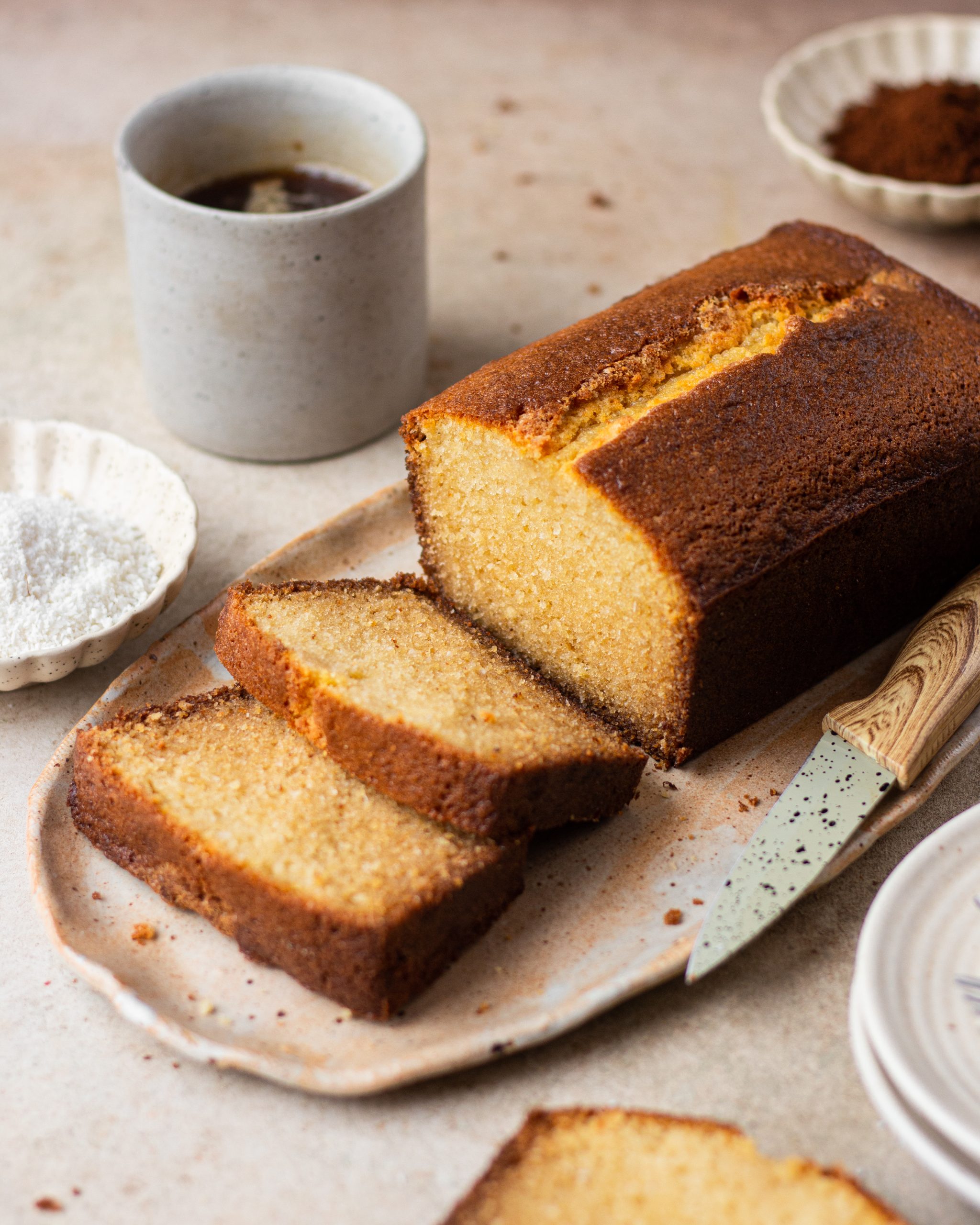 Difference between hard, softened and melted butter
Now this is one question which is very commonly asked! Understanding which form of butter is used in what recipe is super crucial to getting the right texture in desserts –
Hard butter: The butter that is taken right out of a cold environment is hardened butter. This is the form of butter you need for pie and tart doughs as well as for laminated doughs. Butter in this form retains shape easily and is used to give flakiness and crispiness to desserts. When hard butter is rubbed with flour (for example, in pies) and then exposed to heat, it lifts the dough and creates beautiful layers. This is why tarts and pies also have a crisp texture when you bite into them – it's all because of the butter!
Softened butter: This is what MOST recipes call for. Butter that is not rock hard or melted, that middle ground where you press your butter and you see a dent – this is called softened butter or standard room temperature butter. Butter in a softened state emulsifies with sugar really well and this allows a lot of air to be incorporated during this step. This, in turn, lifts your baked goods and make them light, tender and airy. However, it's important to understand here that even though butter plays a very important role, it's not just butter that makes your desserts great in texture. It's a combination of multiple factors like not overmixing, right oven temperature etc.
Melted butter: Melted butter is liquid gold – butter in a liquid state. Butter in this state has zero ability to aerate any baked good. Hence, melted butter is used when you want to give your desserts a dense and chewy texture. This state of butter is used in baking desserts like brownies as it keeps them fudgy and delicious.
The right consistency of butter being used has the ability to make or break your recipe. So it's literally my number 1 recommendation – if the recipe calls for room temperature butter, use room temperature butter.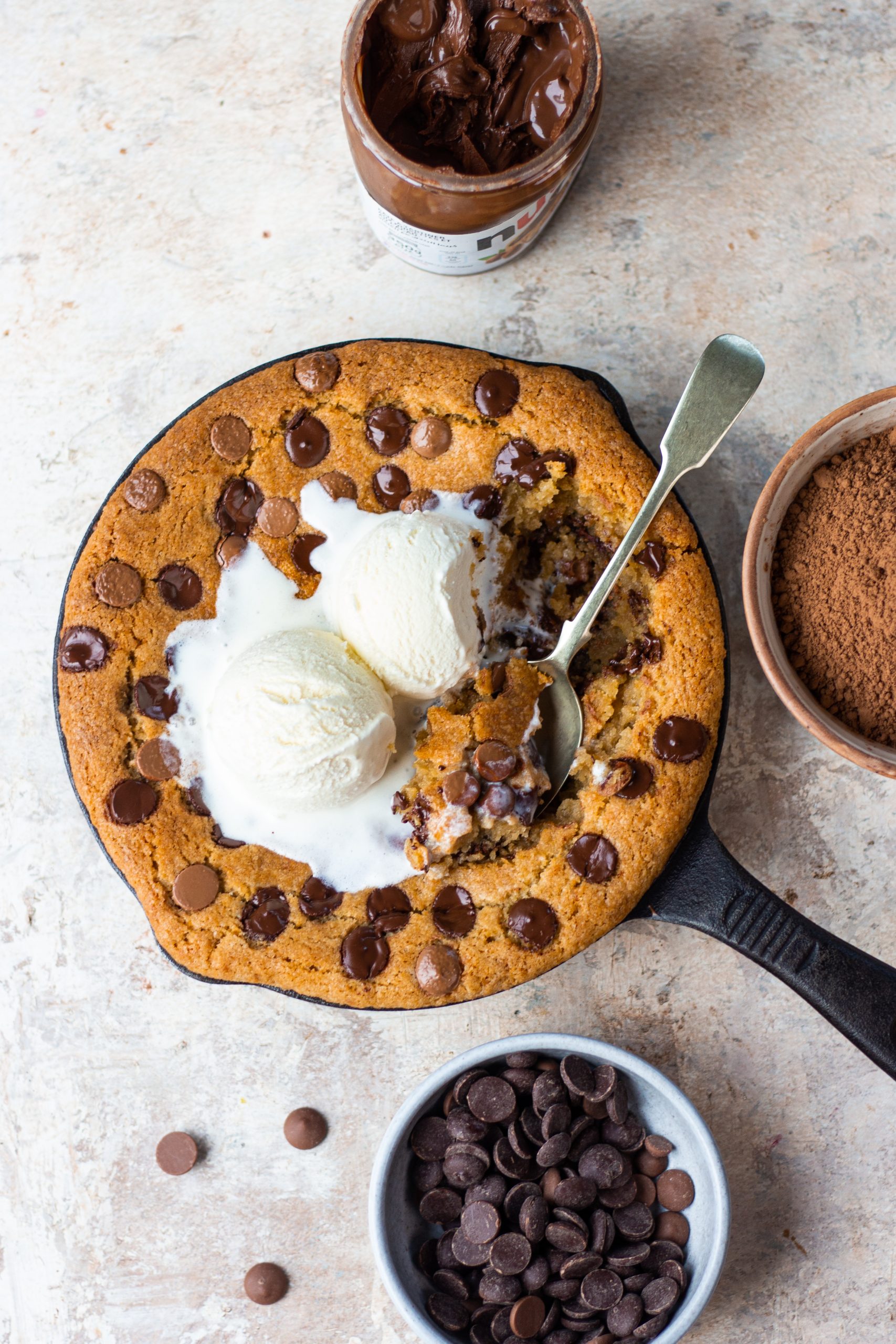 How to know if your butter is softened
Since most recipes call for softened butter, it's best that we discuss softened butter in more detail! I get a lot of questions on how do you know when your butter is softened and just the right consistency for baking and how can you instantly get softened butter without waiting for 2-3 hours for it to come to room temperature. So I'm here answering all your questions today because it's not rocket science! Baking may seem super intimidating but once you understand the pure basics of how every ingredient works, you'll be whipping up fantastic desserts in a jiffy.
How you can check if your butter is softened is that you take your slab of butter and make an ident in it with your finger. If the butter is softened, it'll form a dent easily but it won't sink or slide easily in the butter. One more way of telling if your butter is softened is that the butter won't be shiny or greasy or warm to touch. If you have a kitchen thermometer handy, then you can also know if your butter is softened by checking the temperature – it should be somewhere around 18 degrees celsius.
Now, there are three ways of bringing your butter to room temperature. One is the traditional way where you let it sit outside for 2-3 hours, depending on the temperature in the room. The second is a quick hack, which may lead to inconsistent results but if you don't have time in hand, you should definitely go for it. Put your cold butter in a microwave safe bowl and microwave in intervals of 5 seconds till you get the consistency you want. However, sometimes, the butter at the bottom of the bowl may melt more than the butter on top of the bowl – so this is where you'll get inconsistent results and I would highly recommend you to always use the first method for softening your butter. The third way is a little more elaborate and would need 15 minutes of your time, but will definitely get you the right consistency of butter. In a microwave safe jug, heat some water in the microwave until extremely hot / till you see lots of steam coming out of the jug. Place your butter in a microwave safe bowl and place it inside the microwave along with jug. Within 20 seconds, remove the jug from the microwave. The heat given by the hot water will soften your butter in a matter of 15 minutes!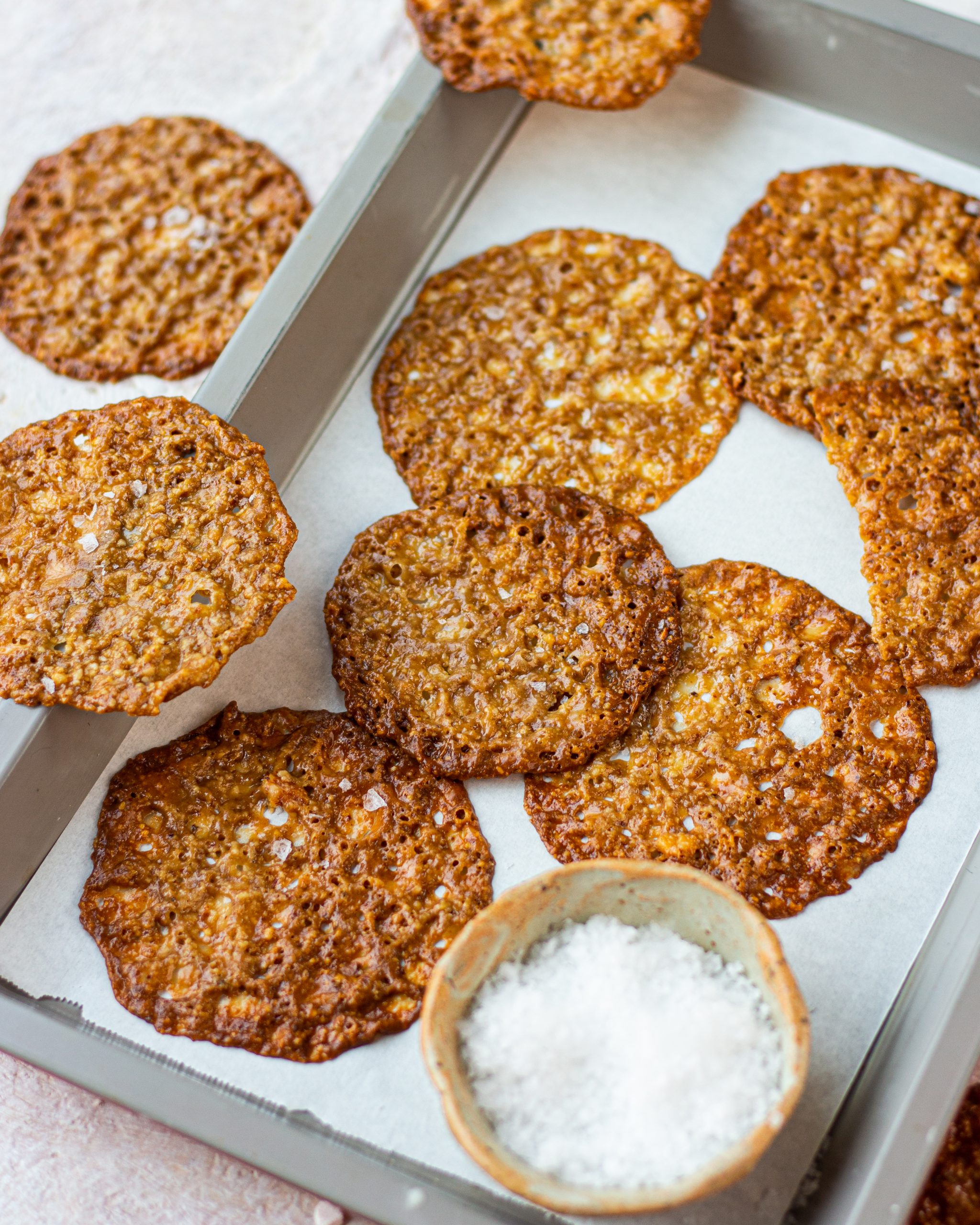 Which butter should I use?
Complete disclosure, I use salted butter in my kitchen for most of my recipes because I personally feel that the salted butter I use balances out the sweetness in my desserts really well! It's a personal thing really, that's just how I like. But if you don't want your desserts to have even a teeny bit of saltiness, you can go for unsalted butter. President / Amul makes really good quality unsalted butter which you can easily get in any convenience store near you. It won't affect much in your desserts – it's just really about flavor.
That's all, bakers! If this article was helpful for you, then let me know in the comments below! You can also get in touch with me on Instagram if you have any questions. And if you like this article, don't forget to check out my article on How to Measure Baking Ingredients that I posted recently. Happy Baking!