'Bake With Shivesh' is all about easy desserts and with this recipe of puff pastry strawberry tart, we'll take us easily to the next level.
I am always in love and always up for anything that includes fresh berries and this puff pastry strawberry tart tingles all of my taste buds to the maximum!
All you need is rolled puff pastry, strawberry preserve, and some fresh strawberries. The flaky, buttery puff pastry makes for a perfect base for a yummy strawberry filling. The best part about this tart is that you can cut it into triangles like I did, and you'll have strawberry pizza slices! Happy Baking!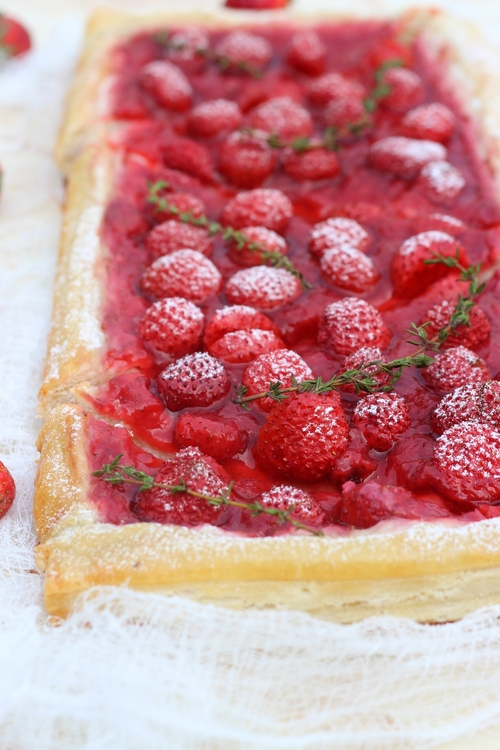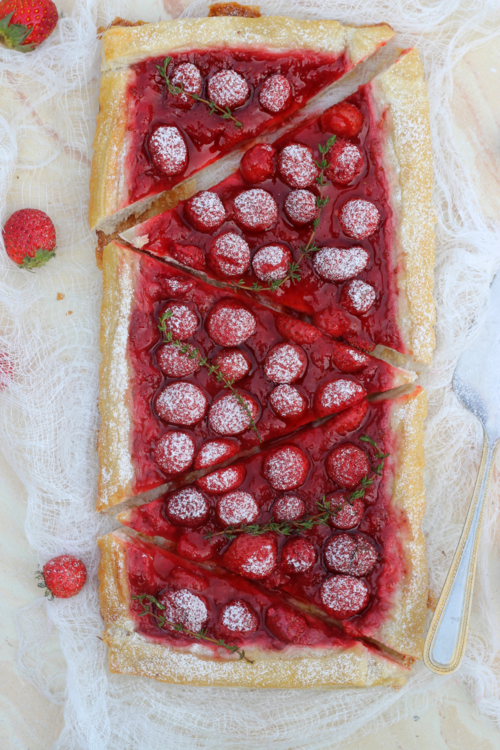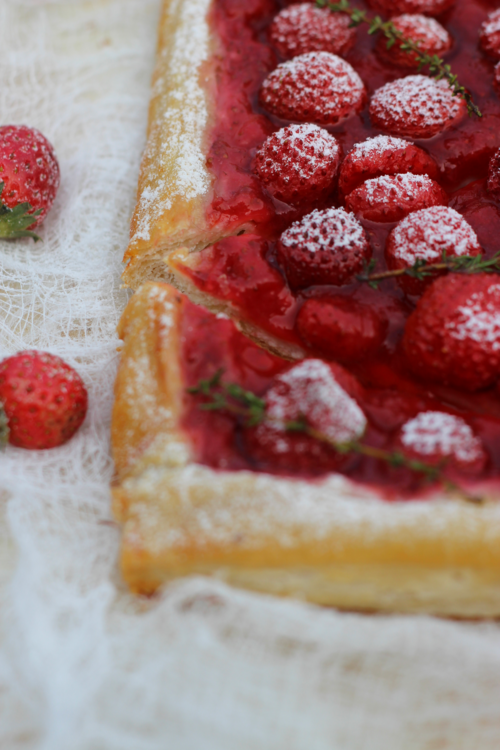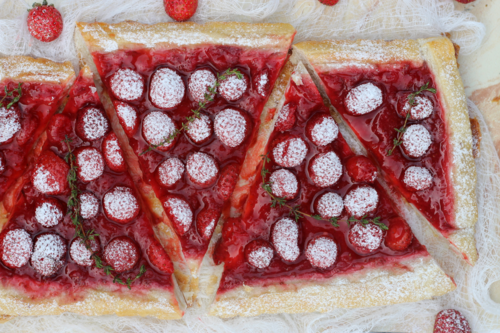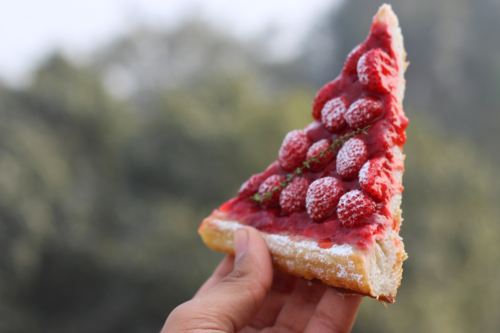 EGGLESS PUFF PASTRY STRAWBERRY TART
Ingredients
1 sheet of rolled puff pastry, thawed
½ cup strawberry preserve
1 cup fresh strawberries
Egg wash (1 egg lightly beaten + a splash of milk)
powdered sugar, to dust
thyme, to garnish
Instructions
Pre heat your oven to 200C.
Spread the puff pastry on a baking tray lined with baking sheet.
Turn up the edges all the way around.
Fill with strawberry preserve. Arrange fresh strawberries on the top.
Brush the edges with egg wash.
Bake the tart for 40 minutes or until the edges become golden-brown.
Dust with icing sugar and garnish with fresh thyme.