Hey love-birds! Have you been looking for a perfect Valentine's Day recipe? Look no further! This White and Pink Cake is pretty and much more.
I love how this recipe of White and Pink Cake is actually very basic ( which means you won't mess up) but actually looks so fancy. I decorated this cake with pink carnations because hey, Valentine's Day!
Use the best quality vanilla beans/ vanilla extract for this cake. This recipe uses eggs but you can replace the eggs with one and a half cup yogurt. Happy Baking!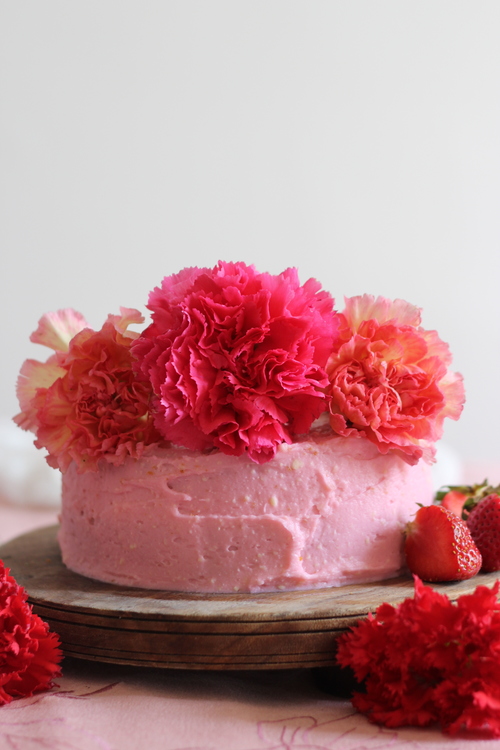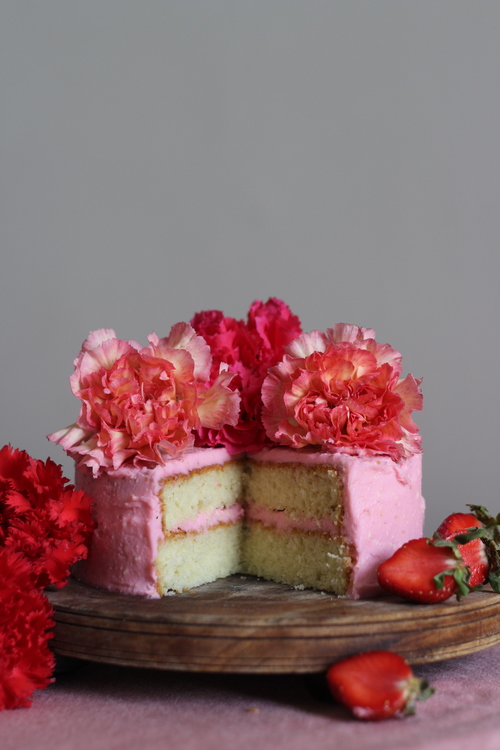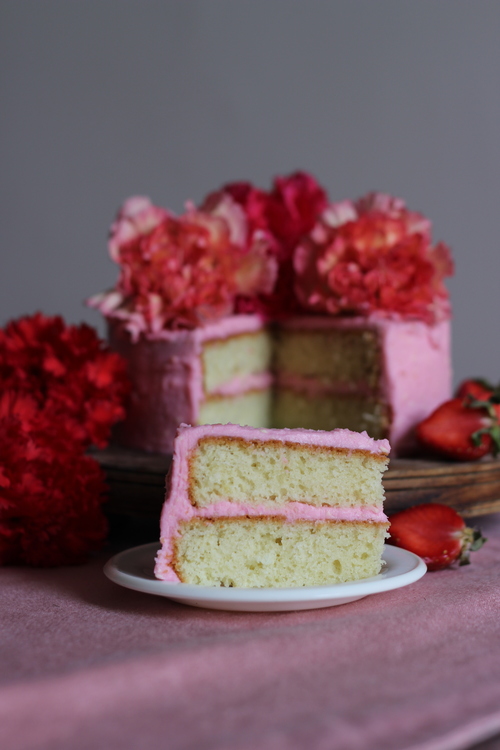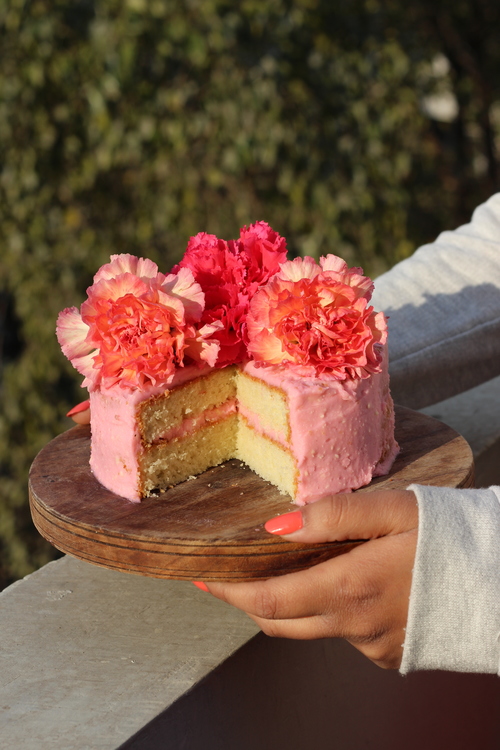 INGREDIENTS-
CAKE-
2 cups all purpose flour (maida)
4 tea-spoons baking powder
1 + 1/2 cup caster sugar
1 cup vegetable oil
4 eggs
1 tsp vanila extract
1/4 cup milk
FROSTING-
8 ounce cream cheese, softened
1/2 cup butter, softened
3 cups icing sugar, sifted
pink food colouring
Fresh flowers, to decorate.
PROCEDURE
Lightly brush your cake pans with oil/ butter and dust with all purpose flour. Line with parchment paper. Pre-heat your over to 180C.
In a medium bowl, combine all purpose flour and baking powder. Whisk until well combined.
In a large bowl, beat sugar and oil until the mixture becomes light and fluffy, for about 5-7 minutes.
Add eggs, one by one, mixing well after each edition. Beat in vanilla extract.
Now add the dry ingredients to the wet ingredients in three batches, alternating with milk. Do not over mix.
Evenly divide the batter into 2 pans and bake for 40 minutes or until a tooth pick inserted into the centre comes out clean
For the frosting, cream butter and cream cheese until light and fluffy.
Add icing sugar, one cup at a time, mixing well after each edition. Add pink colour.
Once the cakes have cooled completely, layer and assemble them. Decorate with fresh flowers.