I love eating lavender dessert but weirdly, I had never tried using it in my own kitchen, until yesterday. I decided to pair it with lemon and guess what? Lavender might be my new favorite flavor to work with. I used the beautiful Extract of Natural Culinary Lavender from SPRIG for this gorgeous lemon and lavender loaf cake.
You can shop for SPRIG products HERE.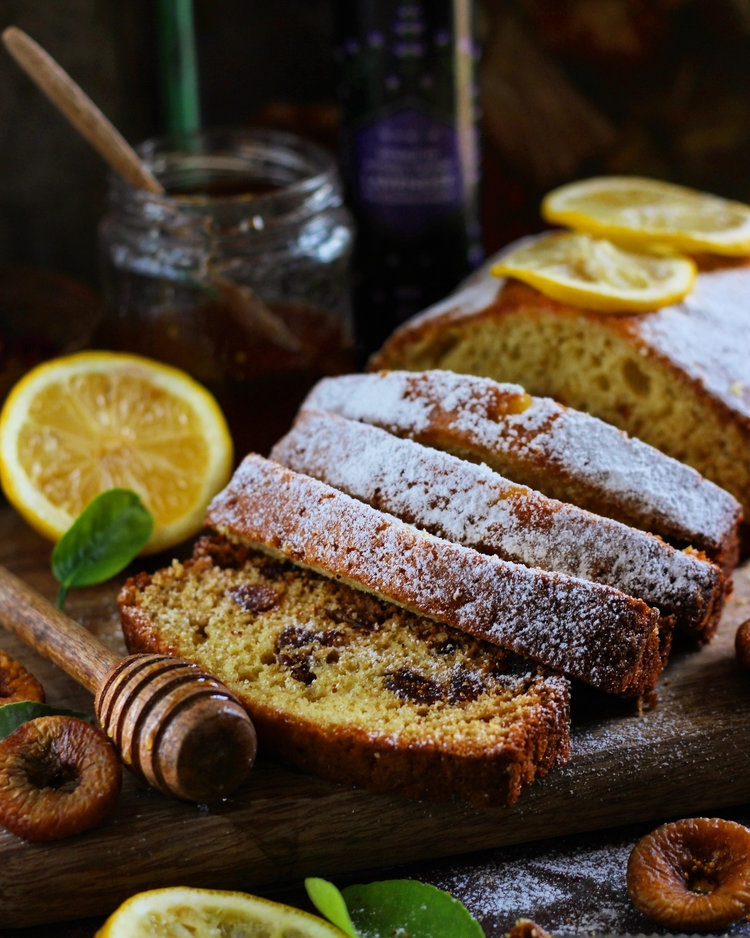 Tips for Baking Lavender Recipes
Dried lavender is much more concentrated than fresh lavender. You can use 1/4 spoon dried lavender. If you wish to use fresh lavender, you should go ahead with using twice the quantity.
If you are using lavender leaves instead of the extract, you need to soak the lavender. In this manner, your lavender will also soak up the fat in the milk and your lemon and lavender loaf cake will have a uniform taste of lavender.
Lavender is usually not the protagonist in your dessert. Combining strong flavors like lemon or honey with lavender actually ends up enhancing its flavor. Let lavender have a 'supporting role' in your dessert to enjoy the sweet melody of lavender.
Baking this lemon and lavender loaf cake in a microwave
Looking for a lemon and lavender loaf cake recipe in a microwave?  All you have to do while baking these strawberry cupcakes in the convection microwave is to reduce the baking time by 25%. So in the microwave, this will only take about 15 minutes at 180*C. Everything else remains the same.
Other lemon infused recipes from the website
Lemon and Lavender Loaf Cake Recipe
Lemon and Lavender Loaf Cake
Ingredients
2 cups all-purpose flour
1 teaspoon baking powder
½ teaspoon baking soda
½ teaspoon salt
¼ cup vegetable oil
1 cup  castor sugar
1 egg
1 teaspoon Extract of Natural Culinary Lavender
4 tablespoons lemon juice
¾ cup milk
2 to 3 tablespoons lemon zest
¼ cup figs, chopped
Instructions
Preheat the oven to 180C. In a medium bowl, mix together the flour, lemon zest, baking powder, baking soda, and salt. Set aside.
In a large bowl, mix the vegetable oil and sugar. Beat in the egg. Add lavender extract and lemon juice. Fold in the figs
Alternate milk and the dry ingredients to the wet ingredients, mixing well after each addition. You should begin and end with the dry ingredients. Do not over mix.
Pour the mixture into a 9×5 loaf pan. Bake for 30-40 minutes or until a toothpick inserted in the centre comes out clean.