If you ask me, there's one solution to all our problems and that is a heap of gorgeous billowy whipped cream on a fresh piece of cake.  We all know how it takes a dessert to the next level, and what's better than making your own batch of whipped cream for a nice cup of coffee, a topping for hot chocolate and  other treats, while also saving most of your time!
Whipping cream is also known to be a versatile element that makes decorating hassle free and fun! For many of you who don't know, whipped cream has tons of uses. I hope this article helps you in understand the concepts behind using whipping cream a little better.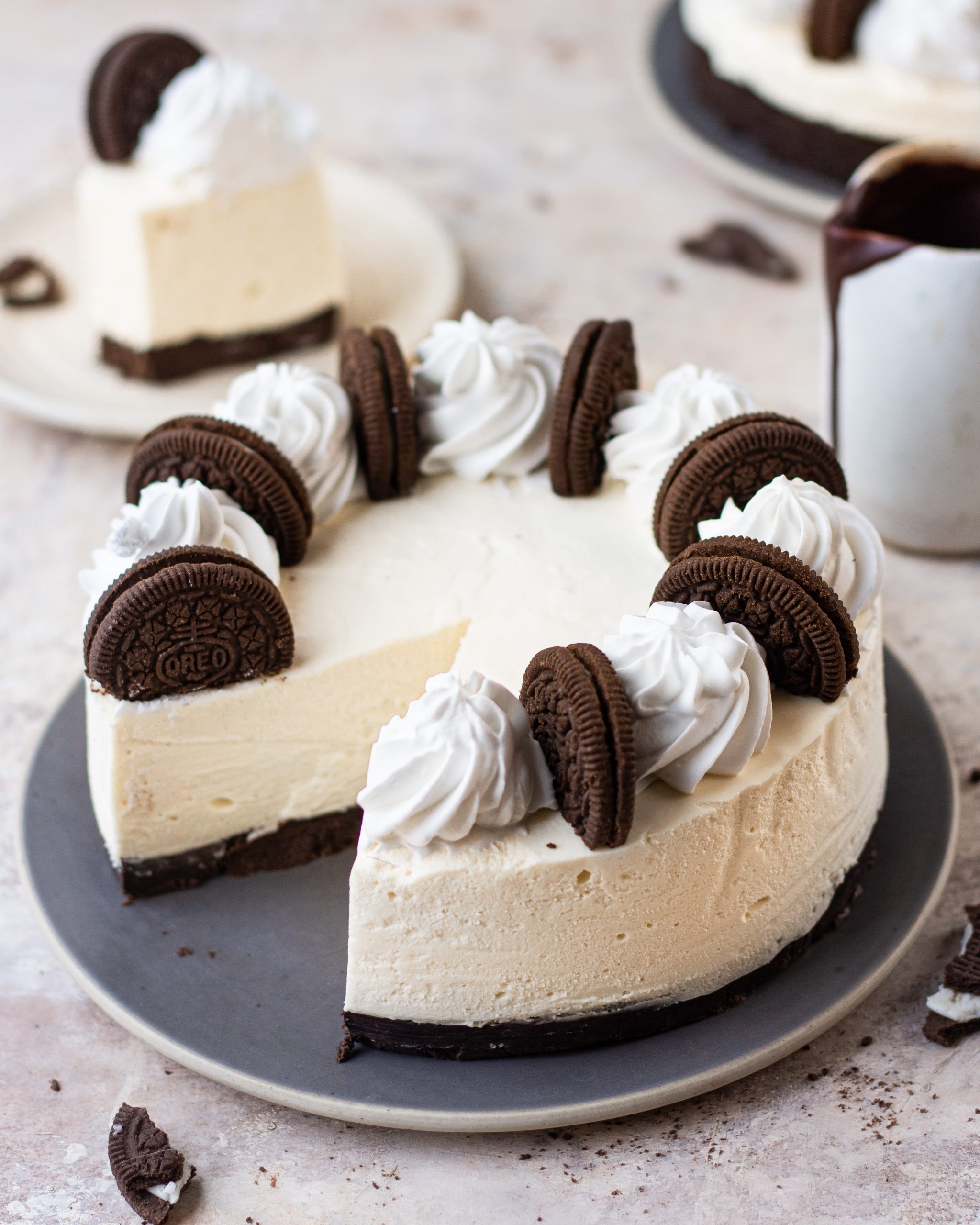 What Is Whipped Cream ?
Whipped cream is a heavy cream that has been beaten until it is light and fluffy. It may be beaten with a mixer, a whisk or a fork. Whipped cream is often sweetened usually with confectioner's sugar, and it is sometimes flavored with vanilla. Whipped cream that has been flavored with vanilla is often called Chantilly cream or crème Chantilly. It is a very rich, foamy dairy product that adds lots of flavor to a wide range of foods and drinks, such as a frosting for cakes, delicious spreads and scones or a topping for hot chocolate and other sweet drinks.
Perhaps more than anything else, what makes whipped cream fairly unique is its texture. It forms soft, light peaks that are higher than many dairy products. This is because it is made with heavy cream, which has a higher butterfat content. You see, when you whip heavy cream, air is forced into the liquid and a stable mass of bubbles forms. It's basically that the fat in the cream forms little air pockets throughout the mixture, and keeps them stabilized with its heft.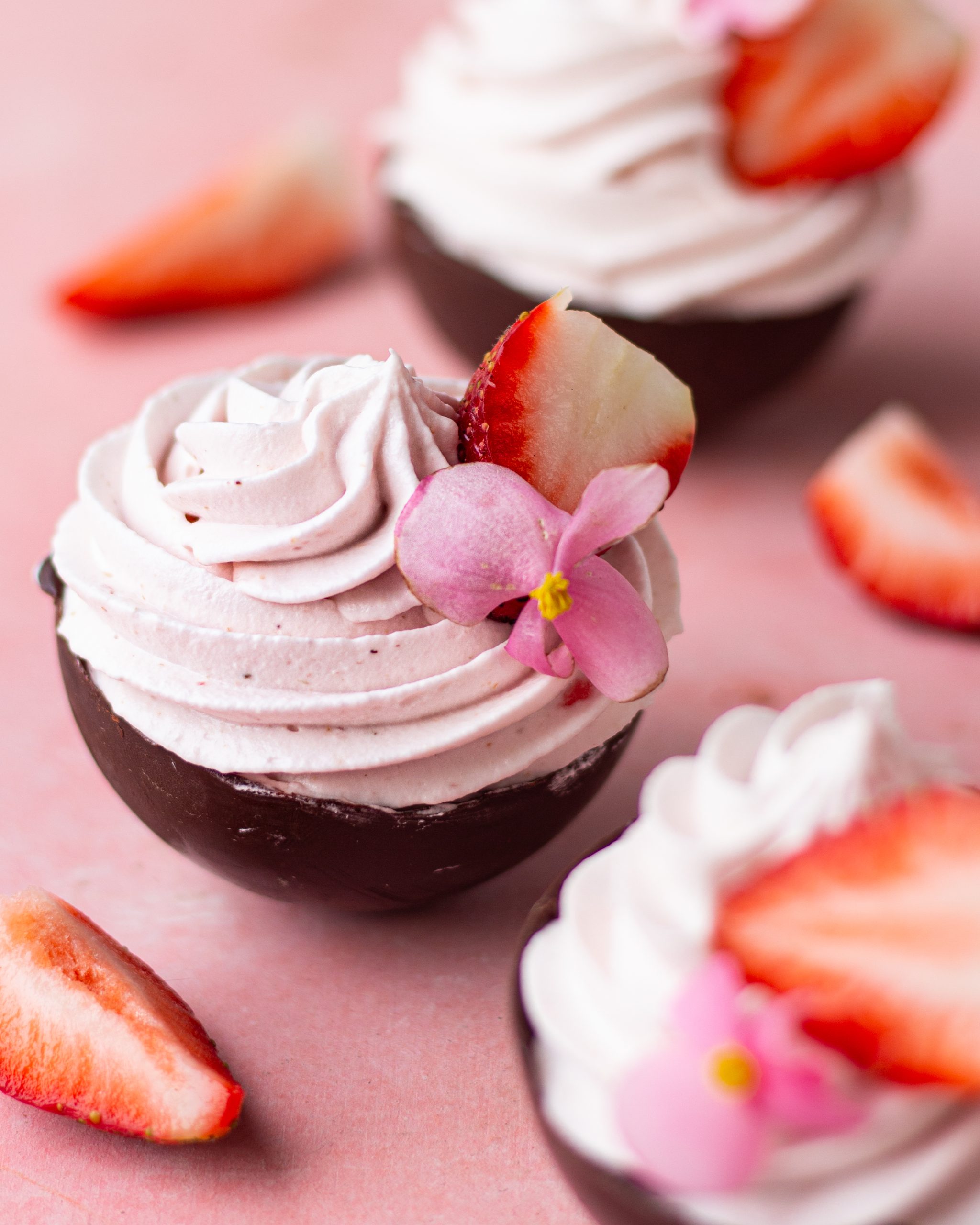 Whipping vs Fresh cream
The 2 types of cream that I'm gonna talk about today are whipping and fresh cream.The  creams differ in their milk fat percentages and therefore their texture & consistencies. The fat percentage is also what makes them differ in behavior on being whipped. 
Whipping cream – It is almost the same as Heavy Cream however has a lower fat percentage (between 30-35%). The usage and application are exactly the same as the heavy cream and can be used in place of it as well. It will also hold its shape but is more likely to lose its loft and become liquid earlier than the heavy cream. It can be used on tarts, waffles, and more where you are looking for a lighter, softer, and airy cream and not particular about cream holding its shape too long.
Fresh cream – This is the most commonly found cream in our supermarkets. Fresh cream contains 25% fat content and can be used for thickening coffee and savory dishes like soups and gravies. However, because the fresh cream has a lower than 30% fat content, it cannot be whipped and shaped for decorative purposes. If you want to whip your cream for cakes and coffees, do not go for this.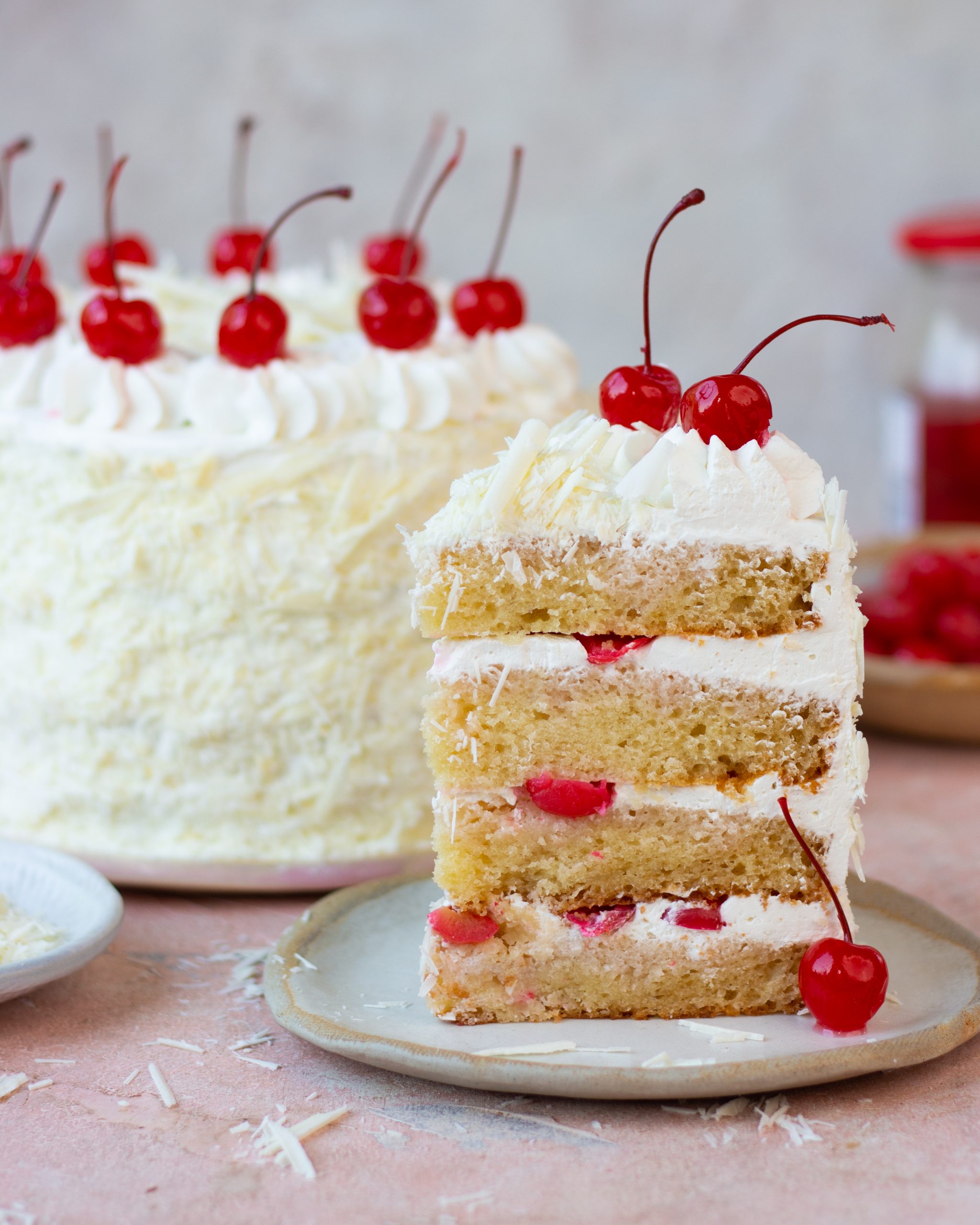 Rules of whipping cream
The cream should contain enough fat, at least 30%. Single cream won't whip but whipping cream  will. 

You can whip cream with another creamy ingredient such as cream cheese and mascarpone – make sure it has enough fat content or it won't whip!

The whipping cream should be very cold.

The bowl and whisk should also be cold, chill the bowl if you have time and use a glass or metal bowl if you have one.

You can use an electric hand mixer, stand mixer or  hand whisk and the time taken to whisk will depend on the method you'll take

Make sure you whip slowly and in one direction.

Don't over-whip it – once it just reaches stiff peaks, then stop. Over-whipped cream will first turn grainy and then to butter.
Uses of Whipped cream
I bet you didn't know that this insanely good dessert staple is used in all these! 
Toppings for desserts – Using whipped cream for your favourite desserts will make your occasions ever more sweeter!

Used in coffee – Lightly whipped cream gives amazing results when put in coffee .coffee professionals do not like to use heavy cream because it will be like adding large butter into something. The common procedure is by making coffee in the usual way, then whip cream with vanilla until it is soft. After putting coffee in a mug, sprinkle cinnamon or cocoa powder and serve it while hot alongside favourite nuts. 

Used in milkshakes – There is a good reason why most people love to chase whipped milkshakes. The simple ingredients required is some whipped cream, sugar, vanilla extract, milk, ice cream, chocolate curls, and nuts.

Used in frosting – Homemade whipping cream is simple, fluffy, and gives the best results when included in any dessert! It is simply a great frosting idea for those who don't like sweet buttercreams and chocolate frostings as it is mildly sweet and still gives all that nostalgic bakery vibe!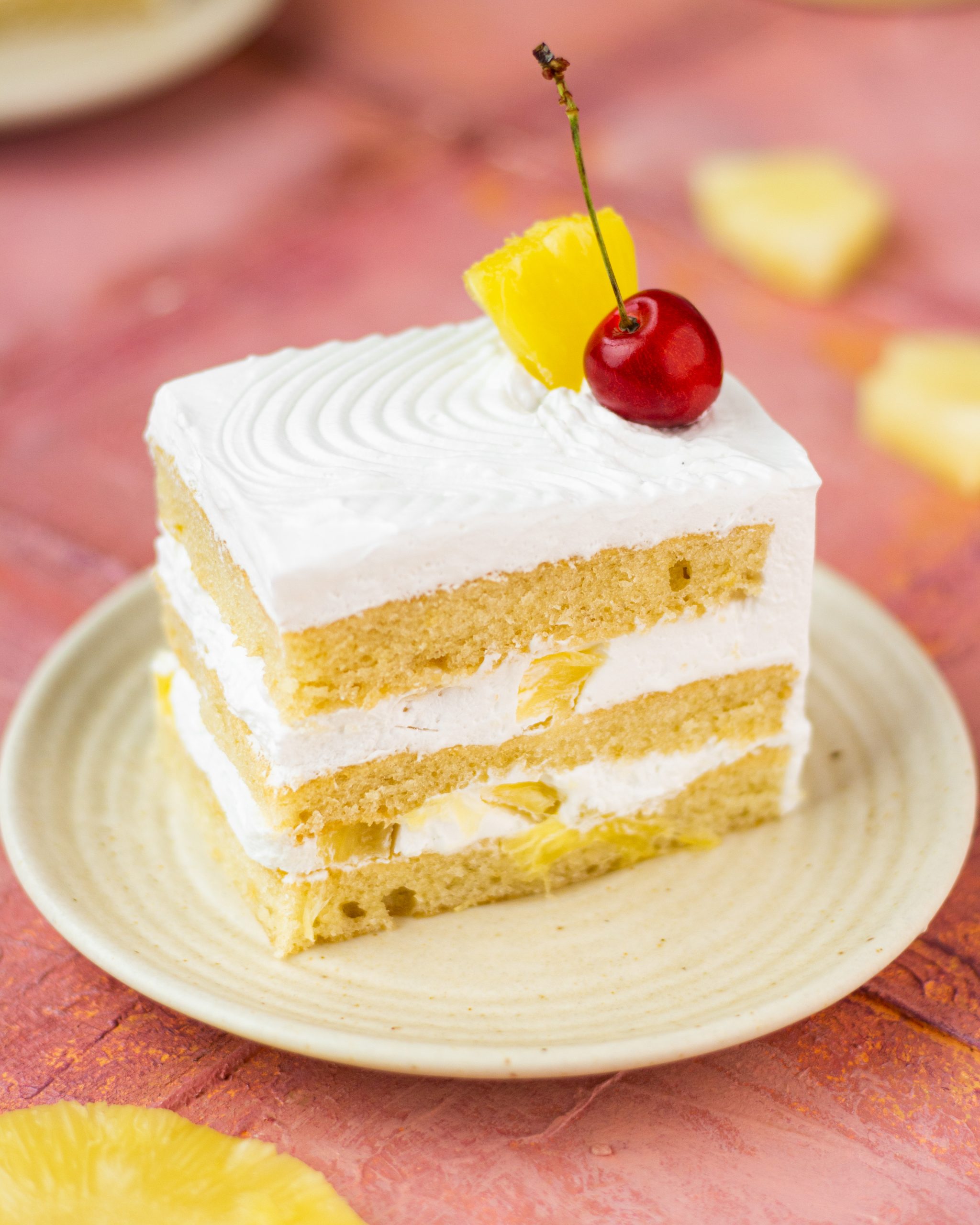 How to whip cream?
There are two methods of whipping cream –
Pour the cream into a chilled bowl and begin to whisk, moving the cream back and forth across the bowl – take breaks when you need to. The cream will start turning to frothy bubbles and then to a thick liquid. 

When you can make trails of cream on the surface that don't sink in immediately, you will know you are nearly there. Keep whisking until the cream forms peaks that flop over (soft peaks). 

Once it starts to form soft peaks, whisk in any flavourings and then keep whisking until the cream starts to feel more solid and the peaks don't flop over any more (stiff peaks). Stop at this point!
Pour the cream into a chilled bowl and begin to beat it on a medium speed, you'll soon have a bowl of froth and bubbles which will begin to thicken. When you can make trails of cream on the surface that don't sink in immediately you'll know you are nearly there. 

Keep whisking until the cream forms peaks that flop over at the peaks (soft peaks).

Once it starts to form soft peaks, whisk in any flavourings, then keep whisking on a slower speed until the cream starts to feel more solid and the peaks don't flop over any more. Stop at this point.
A Heads up- if you want  an arm workout you can go with a whisk as it takes time to whip cream using hand, ( pun intended) and if you are short on time, I will encourage you to use the hand mixer!
How to know which stage you've reached?
When whipping cream  is fairly easy to get a hang on, here's  some tips to help you get to the correct whipped cream stage.
No peaks – After a couple minutes, the cream will have gone from runny and having big bubbles to thickening a bit and becoming smooth. At this point if you lift the whisk out of the cream it will still be too liquidy to hold its shape.

Soft peaks – After lifting the whisk out the cream will hold its lines but the top peaks will be soft and after a second or two will fall back on itself.

Stiff peaks – Now after lifting out the whisk, the peaks will hold firm.

Over Whipped – If you whip the cream to much it will start to break down and become grainy. The fats and liquids are now separating.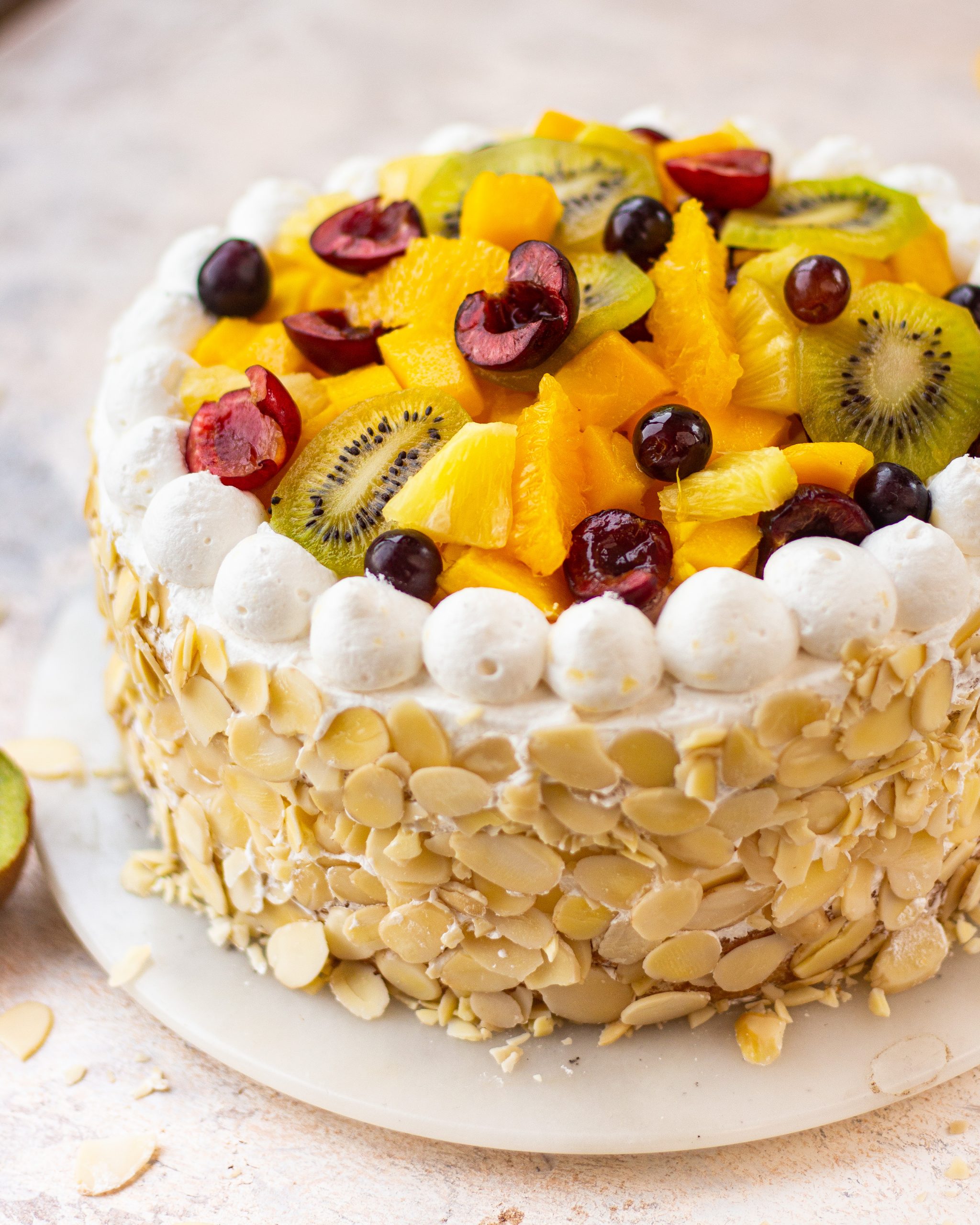 If you liked this article, then make sure you give my latest article All About Butter a read. And stay tuned here for more such articles on baking tips and tricks!