There has been an endless amount of discussion on flax egg as a substitute. Flax egg has unarguably emerged as the best egg substitute winner. Not only does it help achieve an almost perfect texture like eggs, but a flax egg is also a great option if you have an egg allergy. Not to forget, flax egg is the best option if you follow a vegan lifestyle! I remember how flax seeds were previously only sprinkled on smoothie bowls or on oats to get a boost of fiber in your meal. But, with so many revolutions in the baking industry, flax egg has emerged as such a winner!
I have previously discussed about the best egg substitutes for baking. There are so many demerits to when one uses a flavored substitute like bananas or apple-sauce. While they work great and provide the fluffiest of desserts, if I wish to bak a chocolate cake, I would not always like the banana flavor tagging along. Similarly, if I am baking a coffee walnut cake, the taste of apples somewhere in the mix might be too disruptive. And while condensed milk is such a great option, the cakes are dense and intense and you might not get a good lift! Of course, replacing an item like eggs can be a little too much of a hassle. And evidently, my go-to substitute is a flax eg or buttermilk even!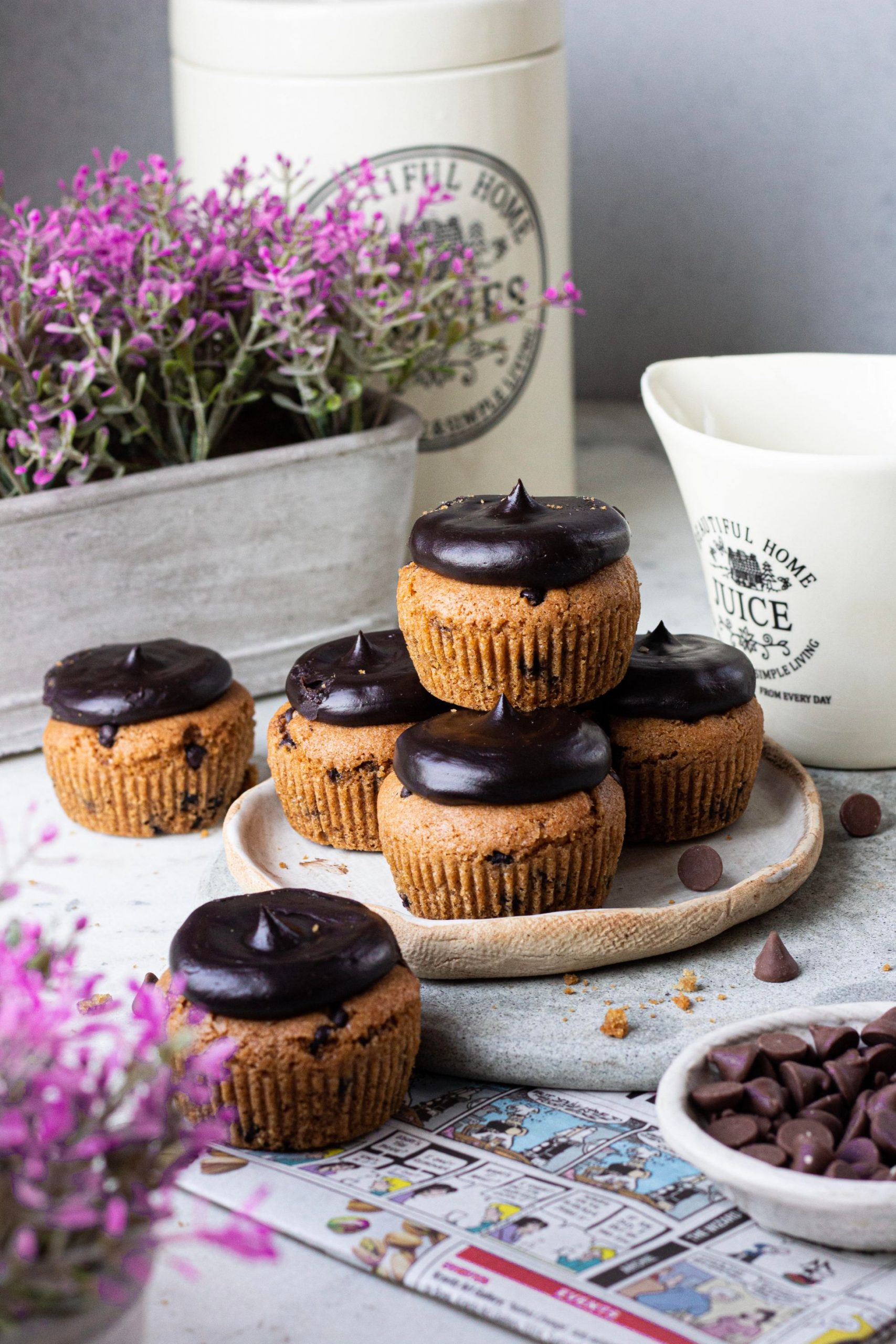 Flax egg versus chia egg as a substitute
Chia seeds have also emerged as an egg substitute recently. While my team has personally not tried it, we are still going to introduce you to the concept! Some people say that chia egg visually cannot compete with flax egg as a substitute. No matter what, you will get evident specks of chia in your dessert and that takes out the invisibility factor. But, with a flax egg, you are able to get a comparatively more visually appealing dessert. Because we will use ground flaxseed, you will be able to see the littlest of brown specks in your dessert but that's about it! Plus, chia egg is also not a very economical option. They are definitely more expensive than flax seeds and this might make one wary of using chia egg.
Comparison with an egg
Now, the thing about any egg substitute is- you will get a good dessert out of it, but other things you might have to compromise upon! Eggs contain a particularly useful protein, among other egg proteins and this protein in eggs provide most of the structure of a cake. This, in addition to the soft and moist texture. Further, egg proteins are denatured by whipping and they join together and trap air bubbles. This aeration is necessary in your desserts so they can rise and be ultra-soft too. This is why eggs work so well in leavening cakes!
How does a flax egg actually work?
Scientifically speaking, there is a gel that the outermost layer of flax seeds contain. This gel can be drawn out of the seed in several ways and used as an egg replacement. This combination empowers the structure of cakes and helps in soft cakes- many things that eggs already do in traditional baking applications! Flax egg eventually acts as a decent cake structure builder and a foaming agent. Most other egg replacers such as fruit purees and non-dairy products can only do either one of these things. Flax gel is able to do all without imparting off-flavors, colors, or textures when it is done properly!
Some demerits of using a flax egg
Like I have mentioned before, the replacement is not absolutely perfect. Technically, eggs rely on protein structures for all the work they do in desserts. However, a flax egg relies on carbohydrate structures to do the magic they do in desserts! Even though a flax egg acts as a foaming agent to bring about the rise in cakes, it does not perform this activity in a terrific way an egg does! It is actually not possible to use a flax egg in choux pastries, and other airy desserts. And even though it does help to support a cake structure, cakes with flax eggs are often a little too dense and decadent. It does not typically 'bind' a structure- just merely helps it to stick together.
How to actually make a flax egg
There is a ratio to be followed to make a flax egg.
You take 3 tablespoons of normal room temperature water with 1 tbsp of ground flaxseed powder. You mix this well and refrigerate it for 15 minutes to speed up the process. This 3:1-water: ground flax seed ratio replaces one egg. Similarly, for two eggs, 6 tbsp of water, and 2 tbsp of ground flax seeds.
In order to get the ground flax seeds, just blitz flax seeds in a grinder to a powder-like consistency! And you're done!
Recipes from the blog with flax eggs
If you end up making any of my recipes, don't forget to tag me on Instagram and use #bakewithshivesh. Happy Baking!