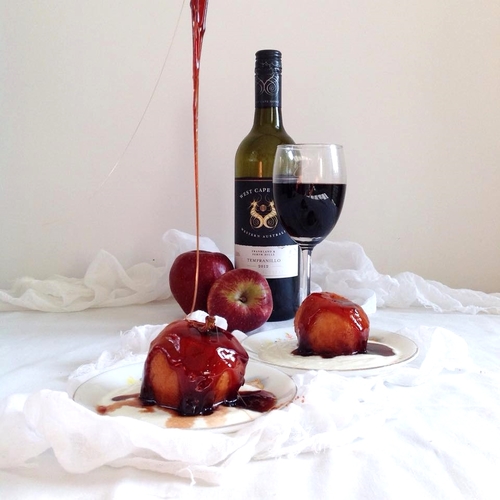 It is always fun to experiment with new ingredients and make new things. I recently got a beautiful milk pan from Fujihoro. I loved it so much that I couldn't wait to use it. I grabbed a couple of apples and decided to poach them in red wine and some citrus! Served with some yoghurt and honey, everyone is sure to love these beautifully poached apples.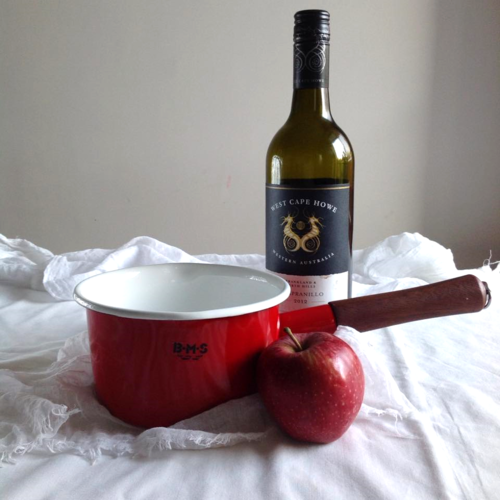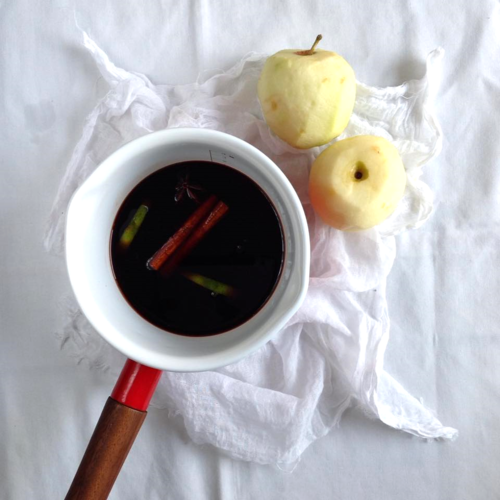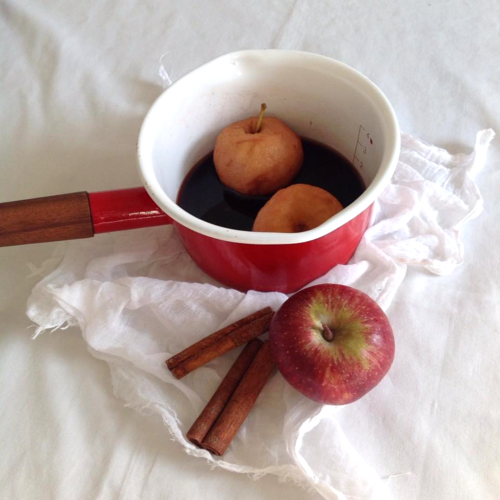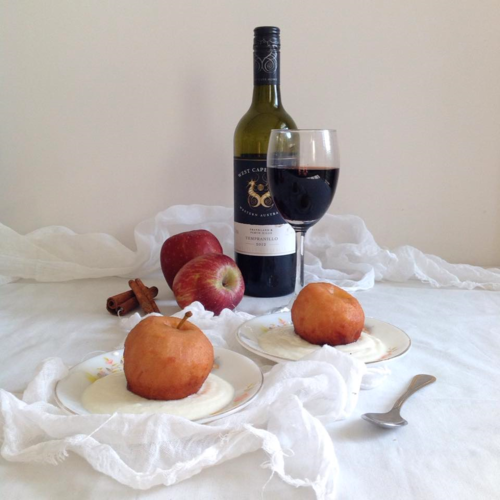 I also have something SUPER exciting for all my readers. If you love Fujihoro products ( look at them here) as much as I do, you are in for a treat. Use coupon code 'BAKEWITHSHIVESH30' and get 30% discount on your favourite Fujihoro products! Shop here! 

APPLES POACHED IN RED WINE
Ingredients
INGREDIENTS
1 cup red wine
1 cup water
¾ cup granulated white sugar
½ cup fresh orange juice
2 orange peel
1 cinnamon stick
2 tablespoons lemon juice
2 medium apples, peeled
½ cup yoghurt
2 tablespoons honey
Instructions
In a milk-pan, combine wine, water, sugar, orange juice, and lemon juice with the cinnamon stick and orange peel and bring it to a boil over medium heat.
Reduce the heat to low and add apples and let it simmer until tender.  This may take about 15-20 minutes.
Once the apples are tender, take the apples,  the cinnamon stick and the orange peels out of the milk-pan.
Increase the heat to high and let the wine mixture cook until it becomes a thick syrup.
To serve, combine yoghurt and honey. Place the apples on the yoghurt and drizzle with the red wine syrup.