These apple and pear puff pastry tarts have got to be the easiest thing you can bake, especially if you're using a store bought puff pastry like me! The puff pastry is topped with a layer of cream cheese and icing sugar, on which are arranged thinly sliced apples and pears tossed in cinnamon and ginger powder. To add that extra crunch, I've added flaked almonds.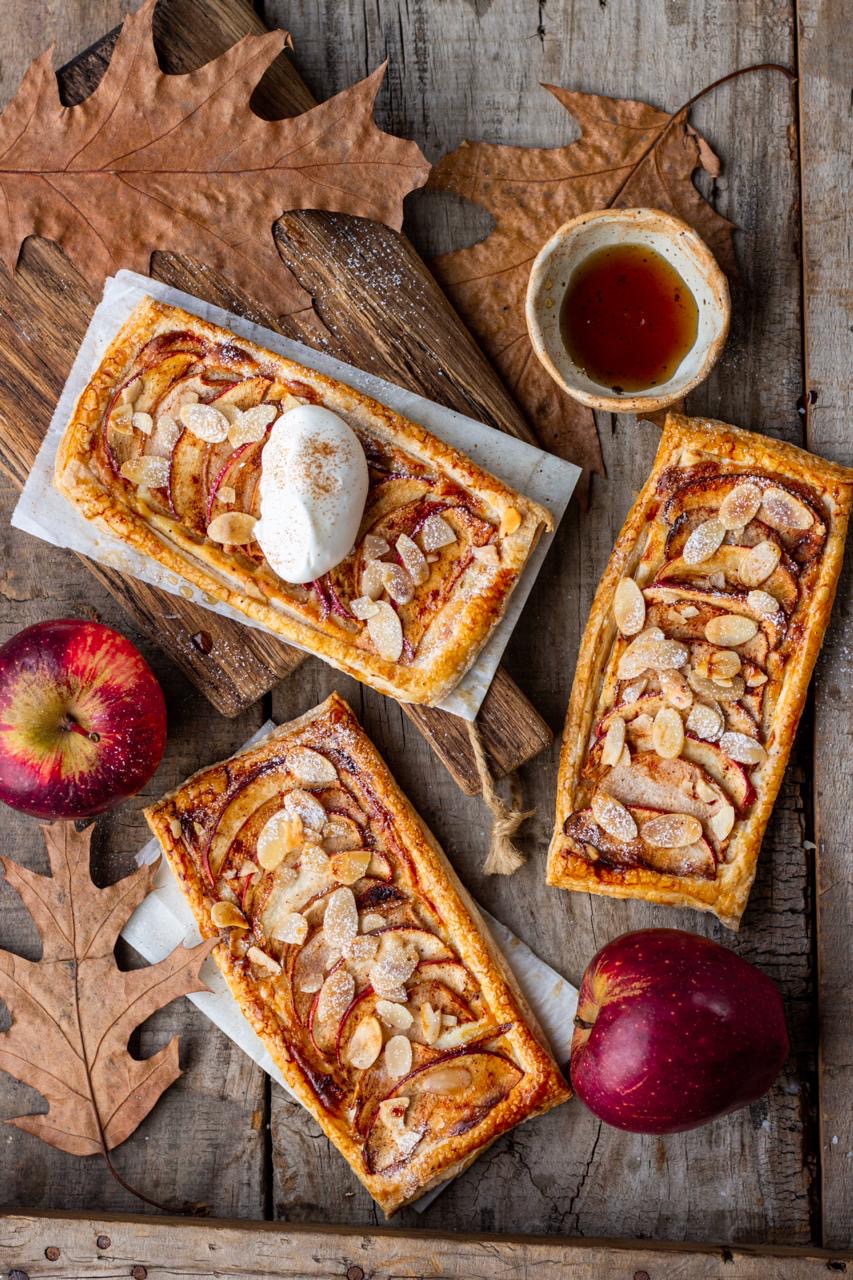 How to make puff pastry tarts?
I personally am too lazy to make puff pastry at home. It is a long process, laminating the dough with butter, repeated folding to get that perfect flaky texture. Not that it is not doable, I just prefer to buy mine from the store. I buy my puff pastry from Modern Bazaar. After that, it really is a five minute job. 
Working with puff pastry
I score my puff pastry using a knife, leaving one inch borders where I want the pastry to rise. I dock the remaining area using a fork where I spread my filling. I also lightly egg wash the borders because I want them to get crisp and golden brown.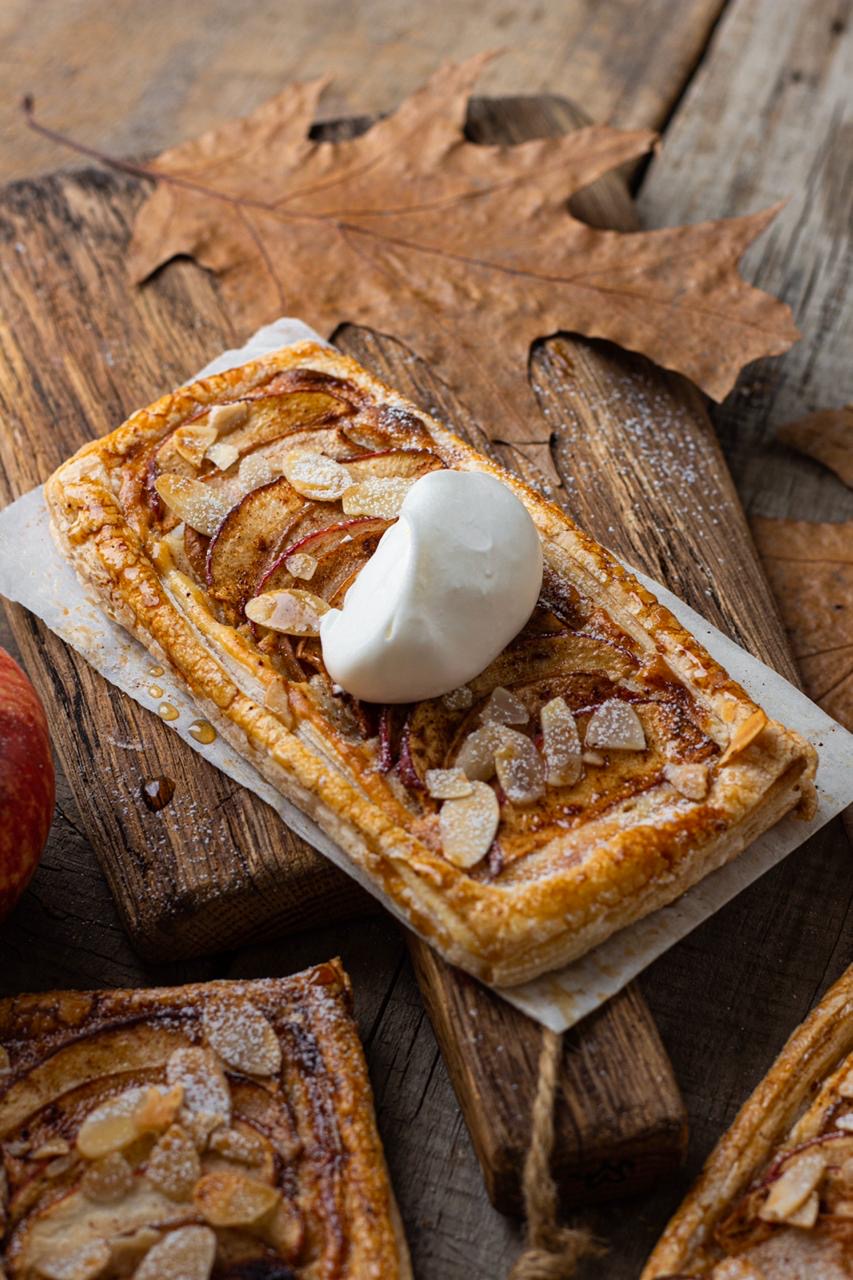 What is the topping of this puff pastry tart?
I apply a thin layer of cream cheese mixed with icing sugar onto the puff pastry. You can also flavour your cream cheese with lemon zest, orange zest, or cinnamon. I had apples and pears at hand, and also since they're in season, I arranged that on top. You can always experiment with other fruits. 

APPLE PEAR PUFF PASTRY TARTS
Ingredients
Store bought puff pastry dough
¾ cup cream cheese
2 tablespoons icing sugar
½ apple, sliced
½ pear, sliced
1 teaspoon cinnamon
½ teaspoon ginger powder
2 teaspoons lemon juice
Flaked almonds to top
Instructions
Preheat the oven at 180C and prepare a baking tray with parchment paper or a silicon mat.
Roll out the puff pastry dough on a light floured surface and cut it into 4 rectangles.
Using a knife, make 1 inch border around the rectangle.
In a bowl soften the cream cheese until fluffy and add the icing sugar.
Spread the cream cheese filling on the puff pastry rectangles using an off set spatula.
In a bowl, toss apple and pear slices with cinnamon, ginger powder and lemon juice.
Arrange the slices on the puff pastry. Top with flaked almonds.
Transfer the puff pastries on the lined baking tray and brush the sides with an egg wash or milk.
Bake at 180C for 15-20 minutes until golden brown.