Mother's day is right around the corner and it is the perfect time to show your mom some extra love that day and make her feel super special for everything that she does for you. Normally, I'd make a little something for her and then take her out for a special treat.
But we are all still in the midst of a pandemic and staying indoors is the best thing we can do for our family and our community. Just because we can't go out and about, does not mean we cannot make this day special. I have a list of 10 mother's day desserts that your mom will love and bring a smile on her face.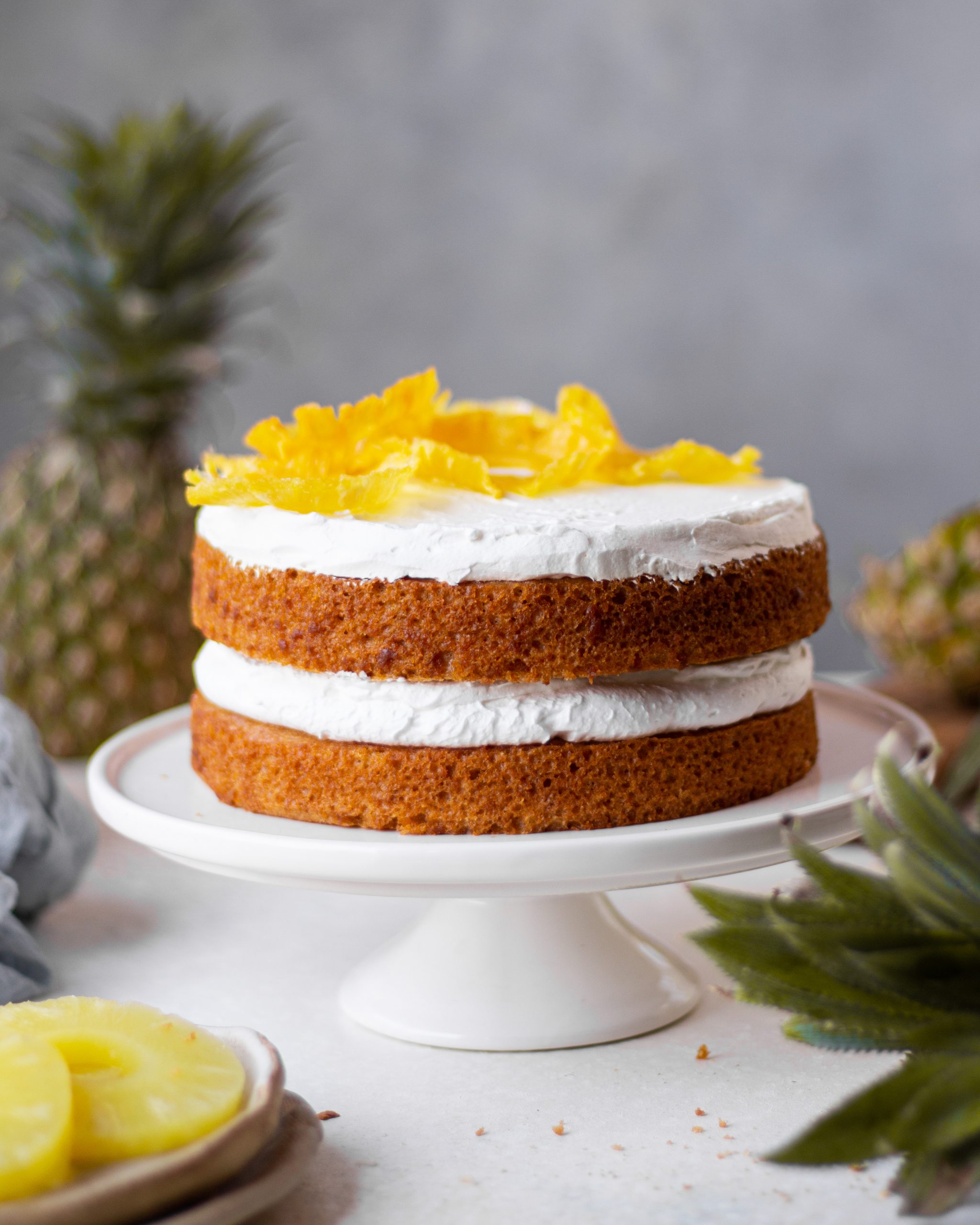 Mango based mother's day desserts
No Bake Mango Ice Cream Cake
This might be the perfect dessert to make for mother's day. Mangoes are in season right now and they are super fresh and deliciously sweet. If your mom is a mango fan like me, then I promise you this will be a cake of her dreams.
It combines the deliciousness of vanilla ice cream, fresh mangoes, mango ice cream, some rusks and some passion fruit puree. Honestly, this dessert is so bright and vibrant, it practically screams celebration!
To make this ice cream cake, all you need to do is make a base with rusks soaked in mango juice and then layer it up with vanilla ice cream which has mango chunks folded in and then repeat the rusk layer and top it with a layer of mango ice cream. While making the ice cream cake you want to make sure of a few things:
The ice cream should be soft so that you can spread it around easily and evenly.
Soak your rusks only till they absorb the mango juice liquid. If you soak them for too long, the rusks will become soggy and break while you are trying to assemble your dessert.
Make sure to freeze the cake overnight. This makes sure there will be no mess while you are cutting into the cake and it will maintain its structure.
You can find the full recipe HERE. This is a super easy recipe that requires zero cooking. If you are a newbie in the kitchen and still want to impress people, this is the perfect cake for you.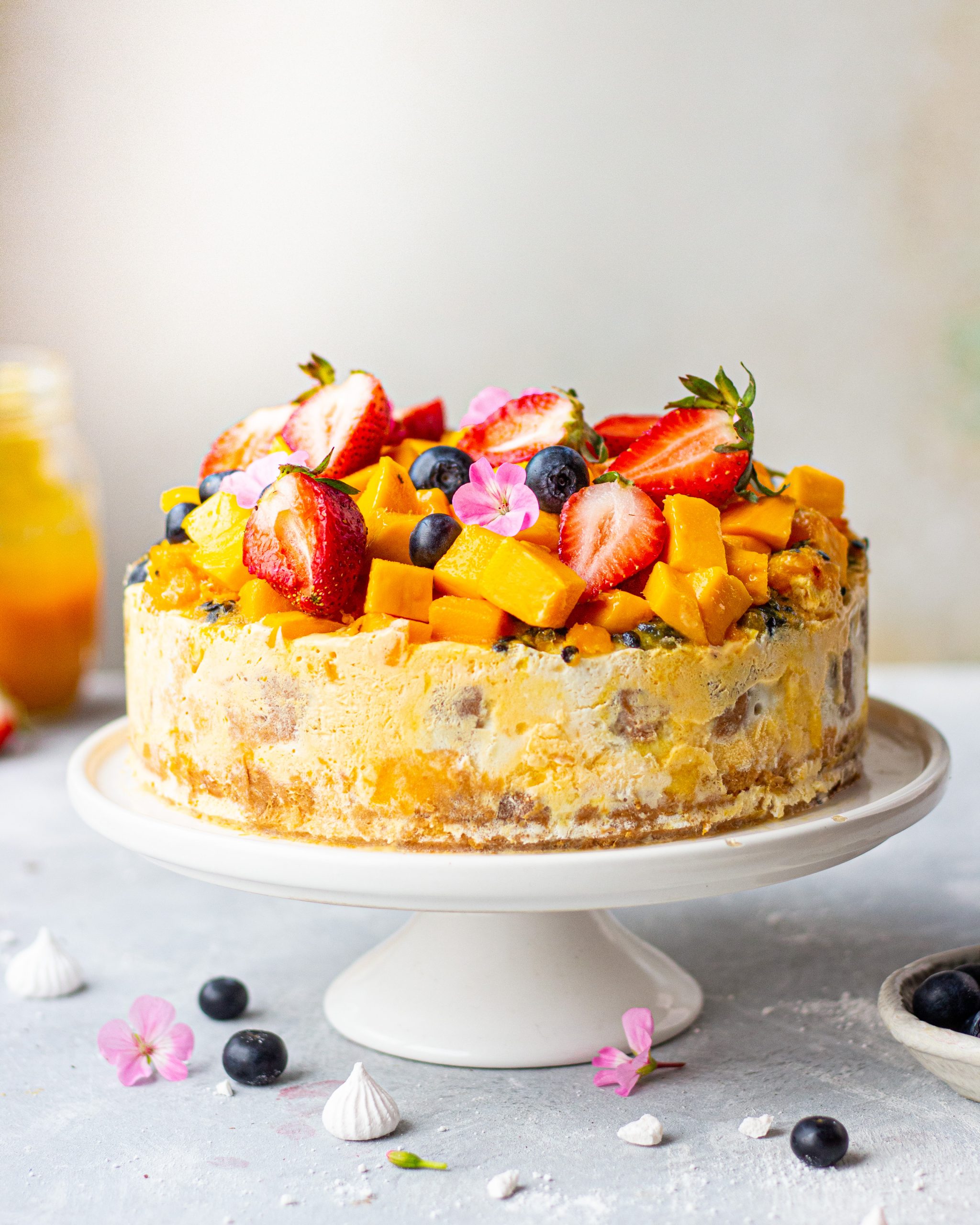 Another seasonal star is this one bowl mango cake. I am honestly obsessed with mangoes at the moment and it is hard for me to think that someone might not be. Using seasonal fruits in desserts is always a good choice. It makes any dessert stand out even more and gets everyone excited to try it out.
My one bowl mango cake is one of the easiest cakes to make. I love to top it off with some cream cheese frosting. The cream cheese and the fresh mangoes complement each other beautifully. You can find the full recipe HERE.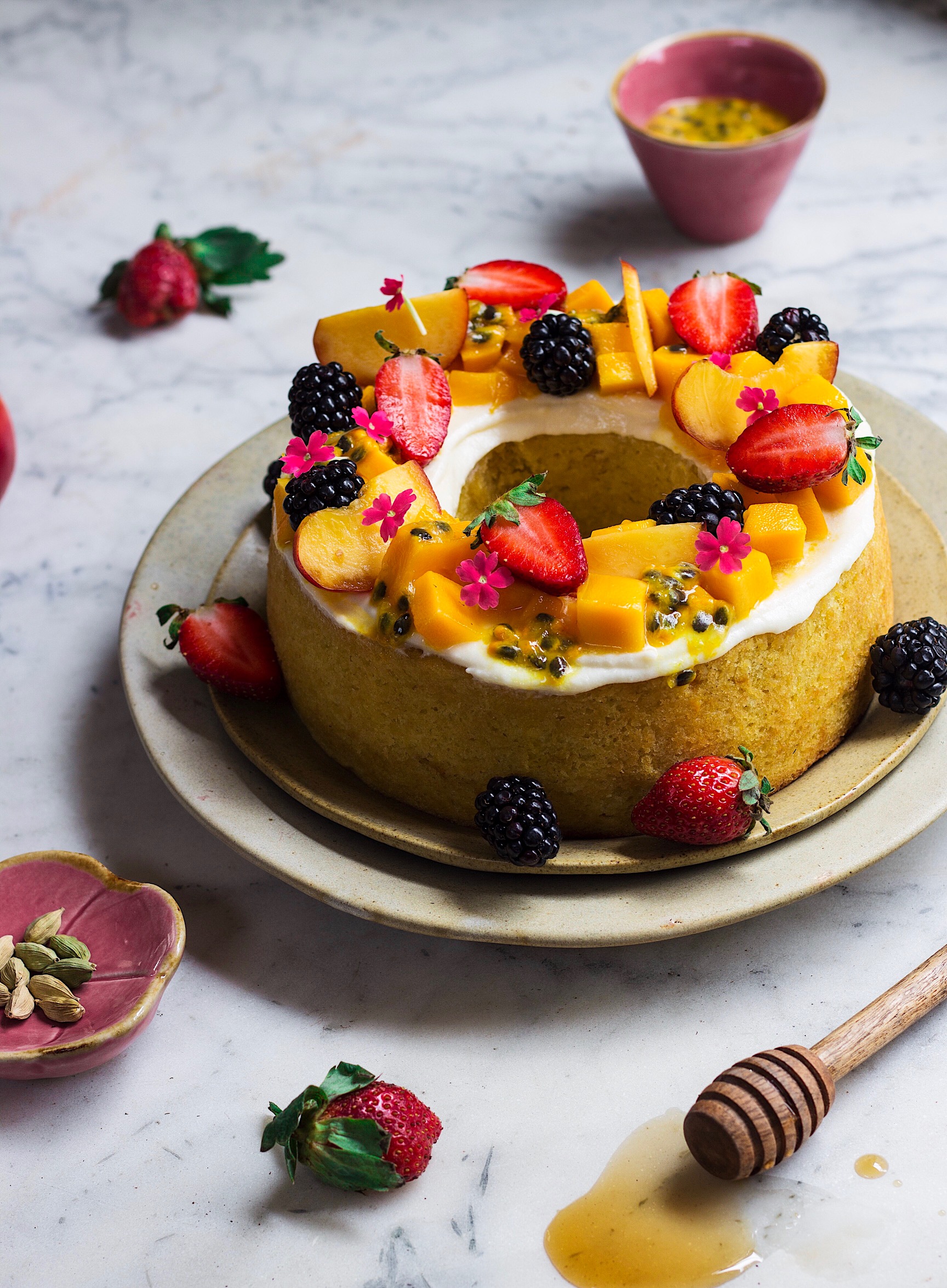 Eggless options for mother's day desserts
Fluffiest Eggless Pancakes
A little something to make your mom's morning special are these gorgeous pancakes. They are eggless, fluffy, delicious, and need minimal ingredients to be put together. If you want to make your mom a nice breakfast in bed, these pancakes are a great choice. Ingredients needed for these pancakes include amida, milk powder, baking soda, milk, sugar, vinegar and some vegetable oil. The process is as simple as mixing all dry ingredients in a bowl, creating a well in the centre and adding in wet ingredients and then combining the ingredients to bring the batter together. While making pancakes, you want to make sure that:
 You do not overmix your batter. This leads to dense pancakes.
You heat your pans at medium heat and grease them well so that the pancakes cook evenly.
Flip the pancakes on the other side only after you see bubbles on the top of one side.
Serve the pancakes warm with as many or as less toppings as you like.
Find the full recipe HERE.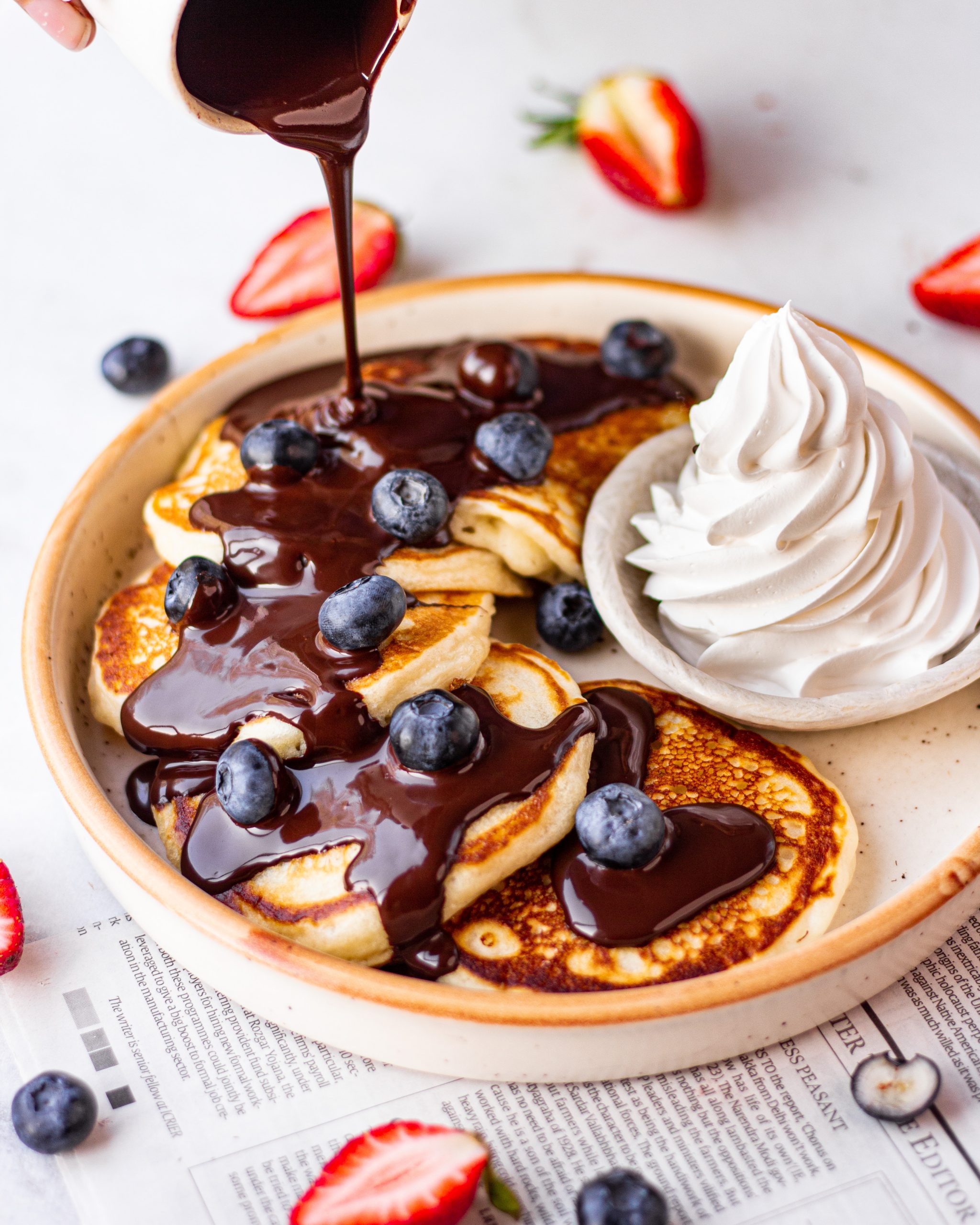 Best Ever Eggless Atta Chocolate Cake
For mothers who love desserts but try to keep things a little healthy, this cake is for them. It's got the goodness of whole wheat flour combined with the goodness of some cocoa and some yogurt. This is a dry cake topped off with some walnuts. Find the full recipe HERE. You can add any nuts of your choice or choose to completely omit the addition of nuts. If you want to make this cake a little fancy, you can top it off with some chocolate ganache or chocolate glaze.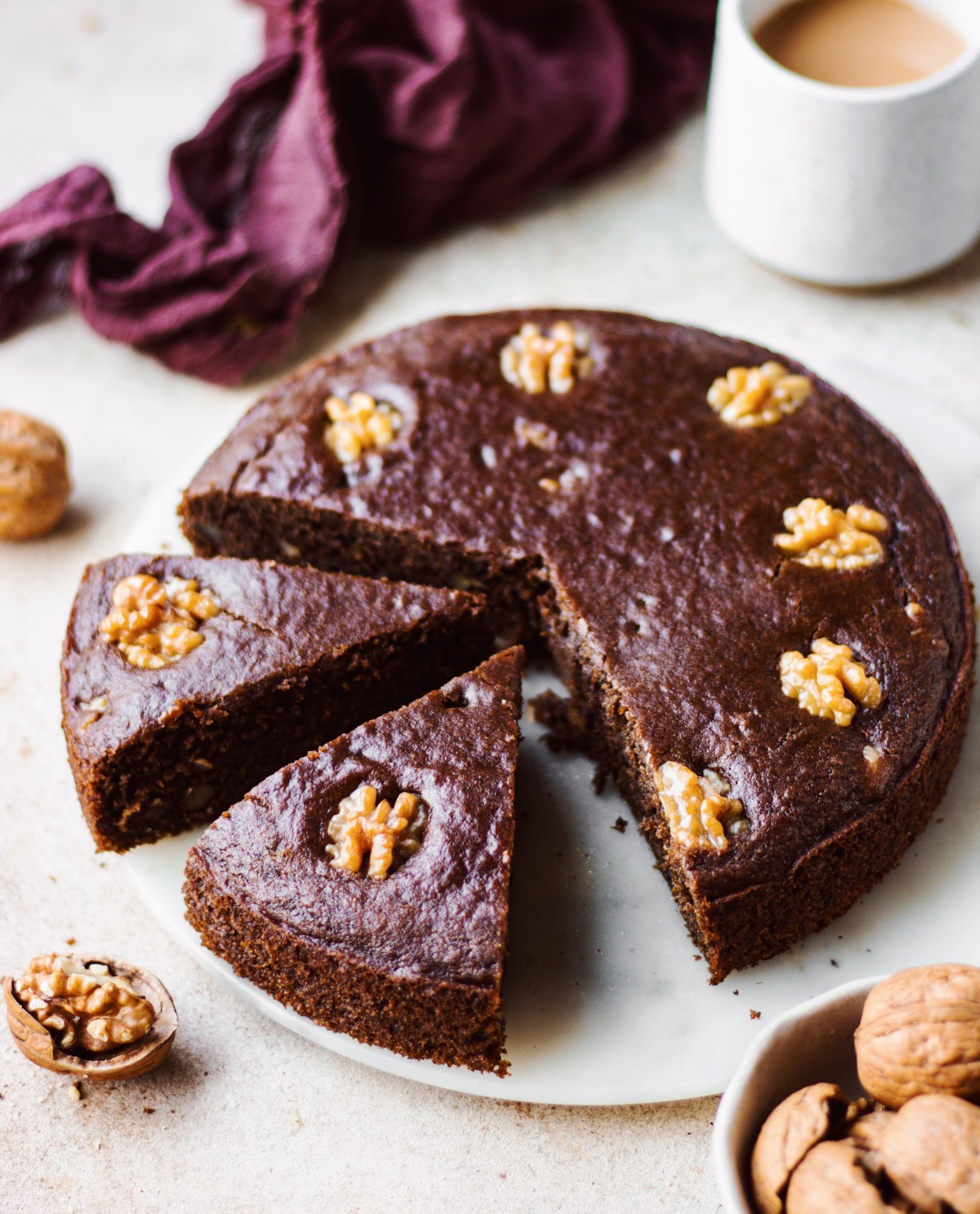 Eggless butterscotch pudding
This dessert I think will bring back some childhood memories and make everyone nostalgic. Butterscotch has been a favorite of many of us, especially in our childhood. Making butterscotch at home might sound intimidating but trust me, it is very easy to make. For making butterscotch pudding you just need some brown sugar, butter, fresh cream milk, and cornflour. Be careful while making the pudding. Nothing should stick to the bottom of the pan and burn. You can find the full recipe HERE.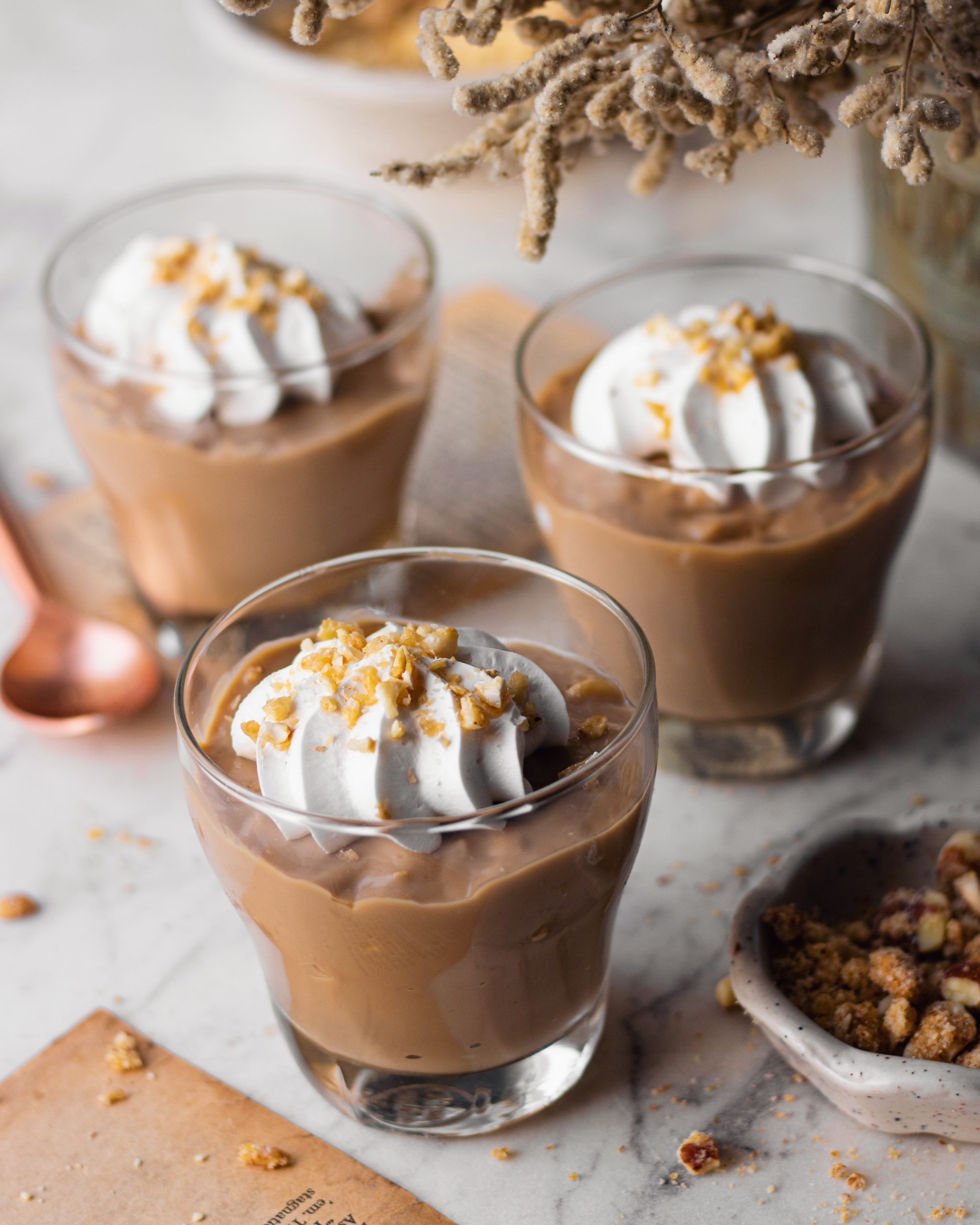 No bake easy eggless banoffee pudding
This is something I started making last year during the lockdown and my entire family went gaga over it! Everybody loves an easy to put together biscuit pudding that has got layers of biscuits, some caramel, some fruits, and really whatever you want it to have. If your mom loves desserts with banana flavor in it, then I am sure she will love this banoffee biscuit pudding too. Find the full recipe HERE.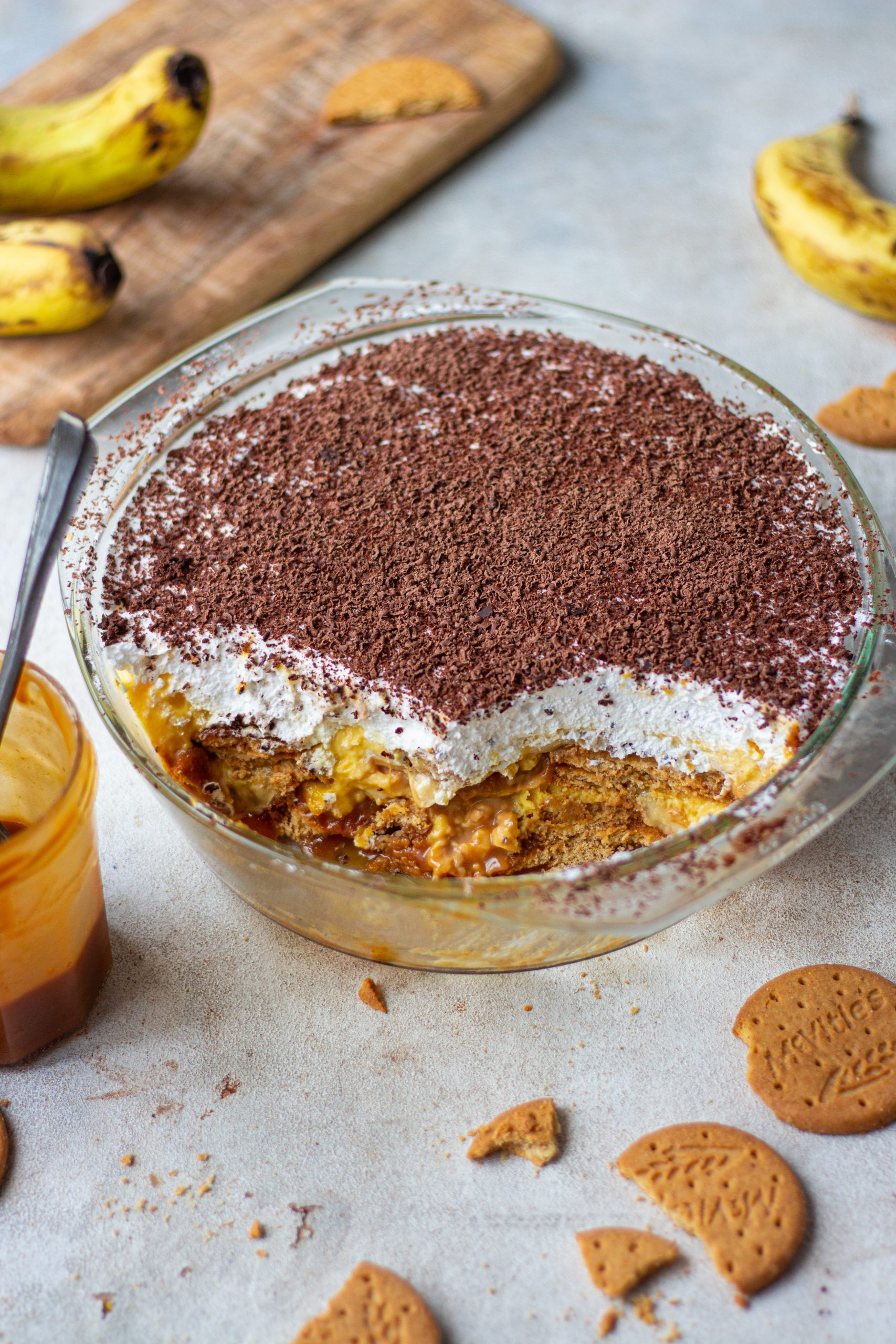 Some of my favorite options for mother's day desserts
If you are looking to bake something decadent, celebratory and intricate, a cheesecake might be the way to go. I love a cheesecake with a crisp biscuit base, creamy cheesecake filling, and some fruit/berries on top for that much needed freshness. If making cheesecakes scares you, I have an entire article on my blog on what to keep in mind while making cheesecakes. And for my favorite classic cheesecake recipe, you can find it HERE.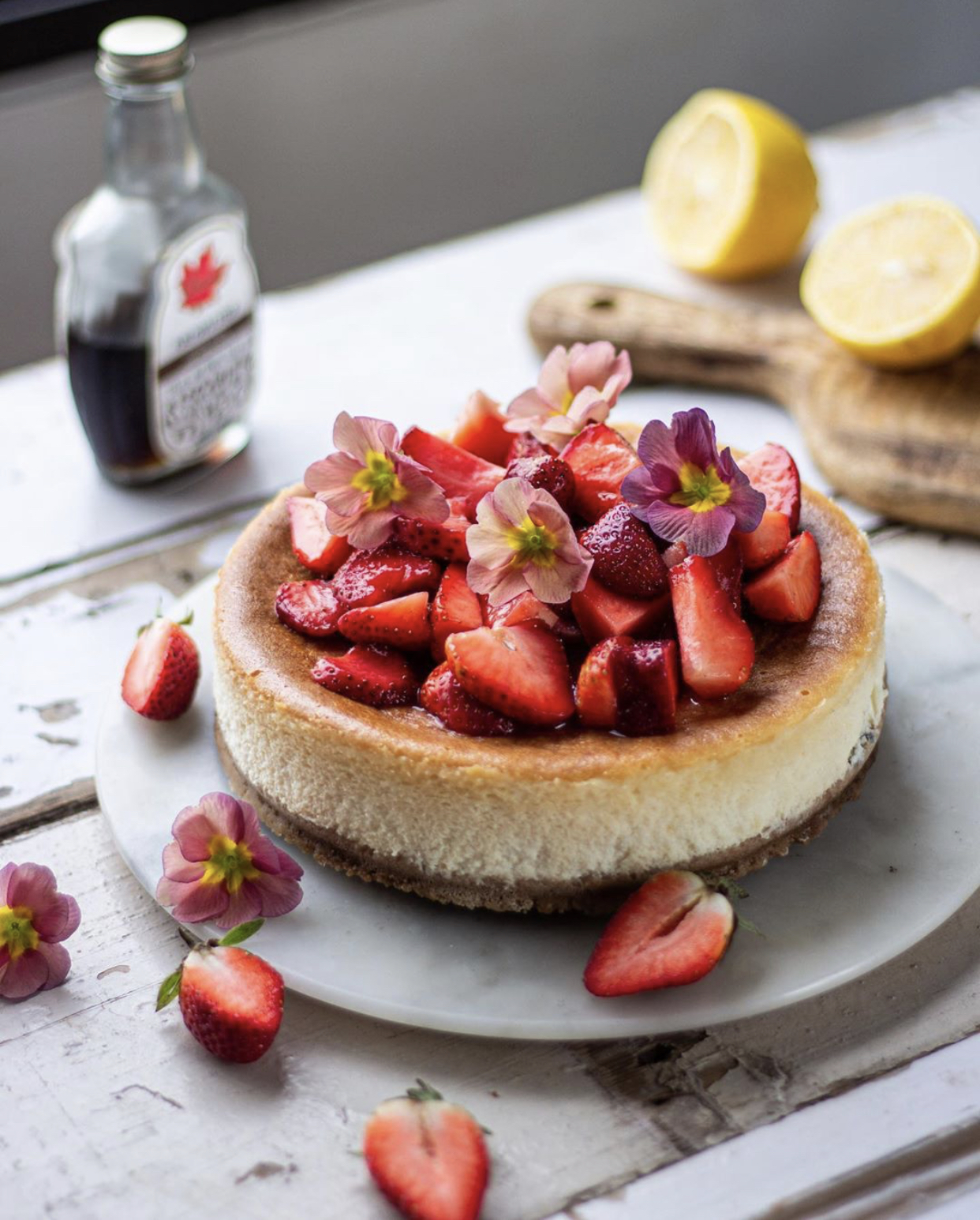 Tiramisu (without alcohol)
A tiramisu is hands down one of the classiest desserts ever. It is so widely loved and it makes for the perfect dessert for any special occasion. The ladyfinger base, the luscious mascarpone filling and then the generous spread of cocoa powder on top to cut through the sweetness. Each and every layer of a tiramisu is pure bliss. If you can't get your hands on ladyfingers, you can easily replace them with rusks or other biscuits of your choice. Find the full recipe HERE.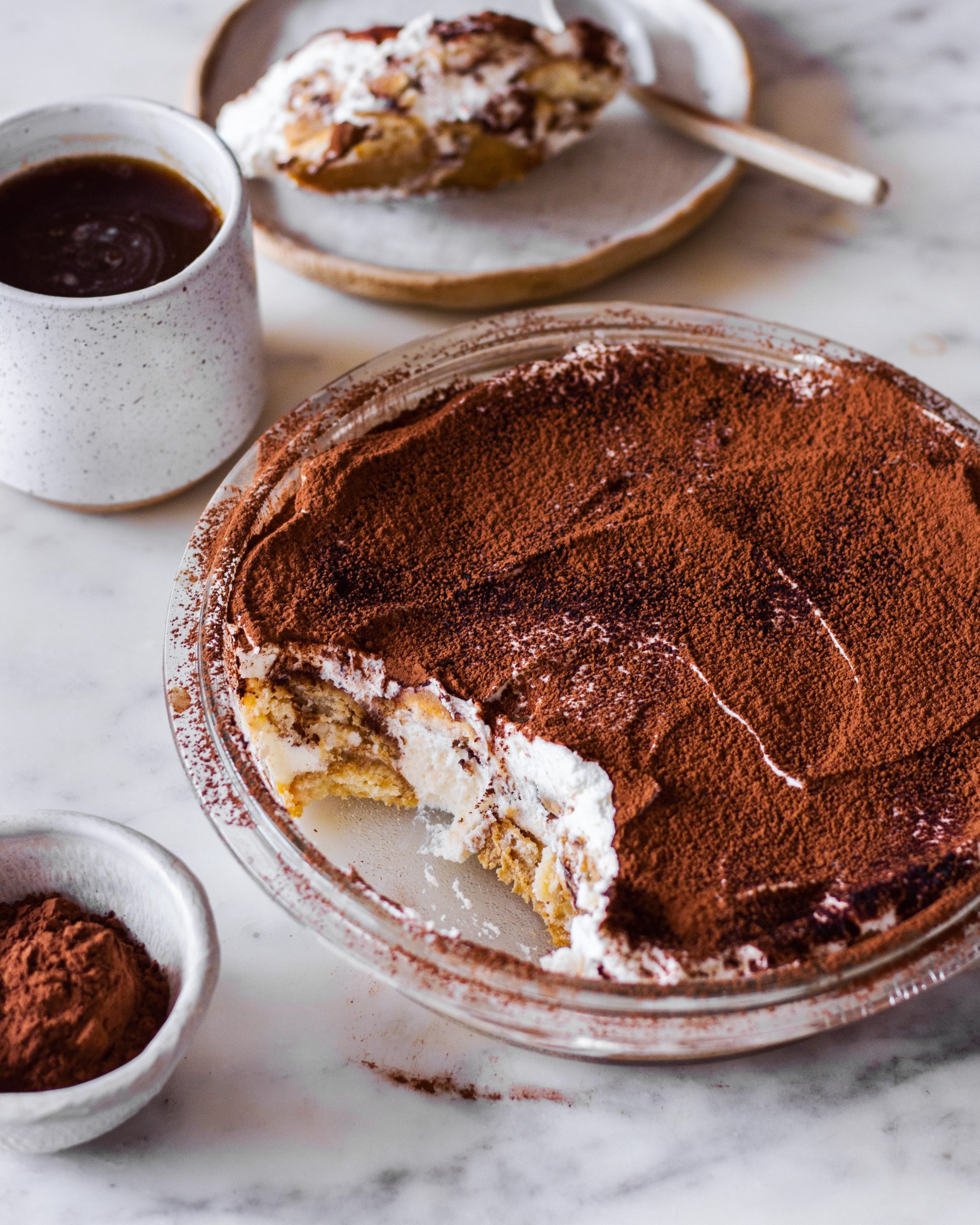 Gluten free chocolate cake with rose buttercream
If you are all about going all out and making a full fledged desserts, this layered gluten free chocolate cake with rose buttercream is a great option. It is perfect for anyone who is trying to eat healthier desserts and goes well with the occasion of celebrating all the moms out there. You can find the full recipe HERE.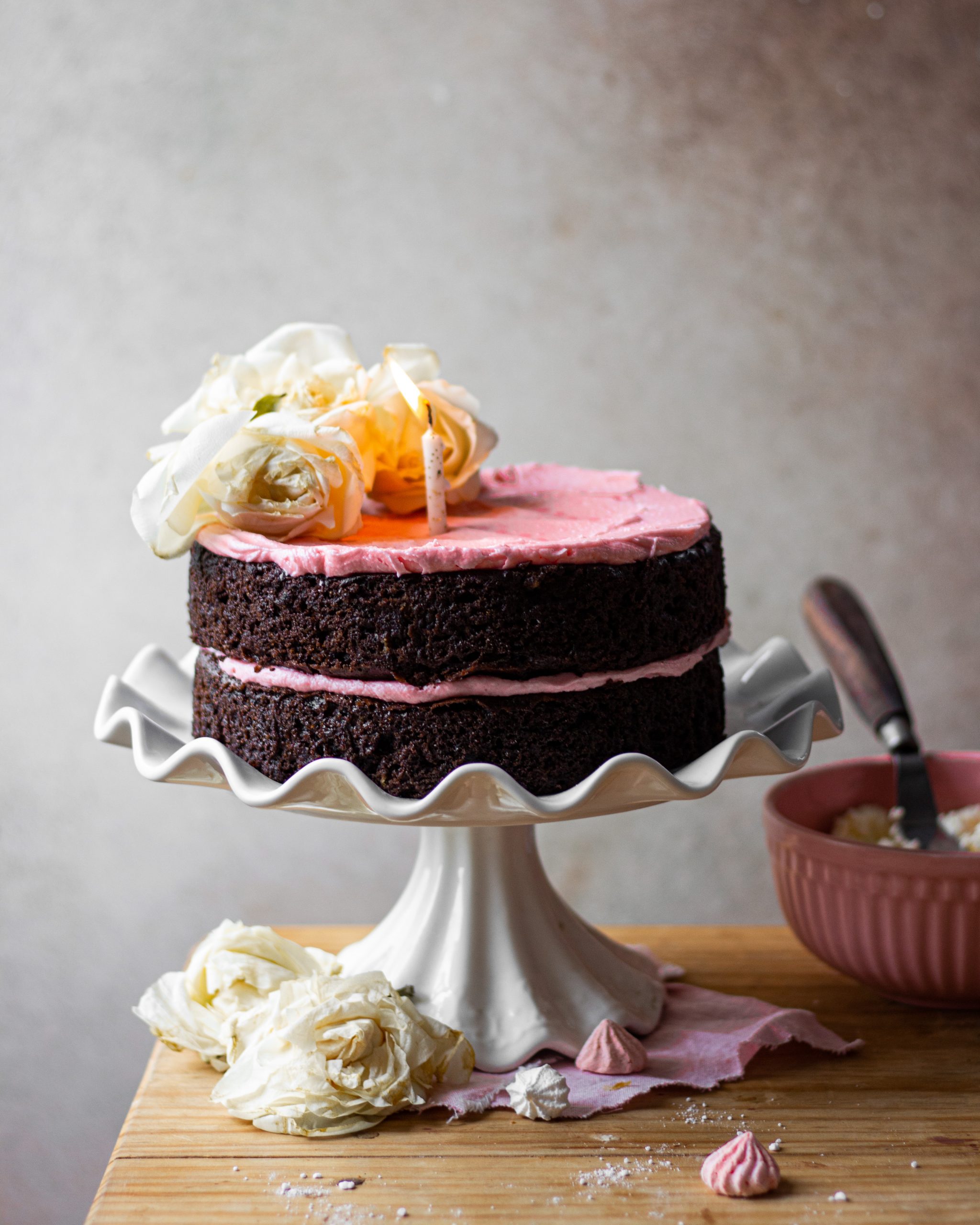 Who doesn't love a brownie, am I right? If your mom is a fan of chocolat, you cannot go wrong by making her a batch of fudgy brownies. Serve it with some vanilla ice cream and your celebratory day is sorted. Find the full recipe HERE. So many dessert options to choose from!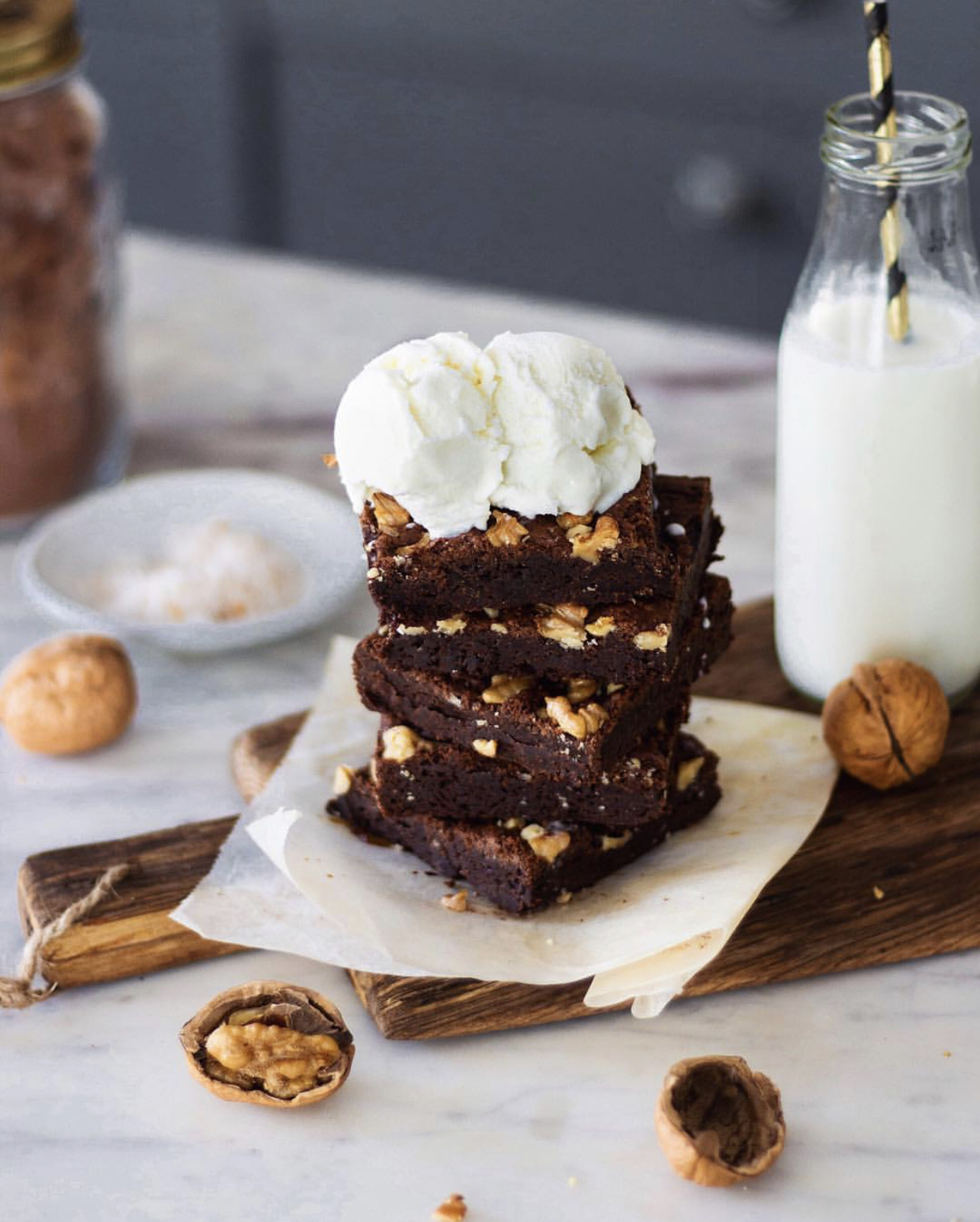 I hope you have a great time making these for your mom. I would love to see what you have made. Please share your images with me on my Instagram / Facebook using #Bakewithshivesh. Happy baking!