One secret that every beginner baker wants to know is how to demold your cakes and cupcakes without it getting stuck on the bottom or having unclean edges. The answer to all these problems is the use of parchment paper. 
Once you start using parchment paper, it is very important to know whether you are using the right kind or not. There are a lot of other materials out there like butter paper or wax paper which some people easily confuse with parchment. 
What is parchment paper?
It is a grease proof, non-stick and heat resistant paper that comes in rolls like you see very commonly for foil. 
Because parchment paper is grease proof, it does not let any fat or oil to pass through it. This is perfect for baking things like cookies where after baking, you do not need to worry about puddles of butter all around the cookie. 
Parchment being non-stick ensures that the base of your baked goods does not stick to any base and once fully baked, it easily comes off the parchment paper, in perfect shape. 
It is also heat resistant which means it will never burn in the oven so you can use it to bake anything, even at the highest temperature of your respective oven. 
Uses of parchment paper
I love to use parchment paper to line my cake pans. Now parchment paper comes in rectangular sheets and cake pans are usually round. To get the perfect circle for the base of your round pan, you need to take a sheet of parchment, fold it in half and then fold it diagonally so that you get a conical shape. Place the tip of the cone at the center of the cake pan and cut off the excess from the back. When you open it up, you will see a parchment piece, exactly as the size of your cake pan. 
Now grease your cake pans with butter/oil and place the parchment. This will always give you perfectly neat bottoms of your cake sponges and nothing will get stuck at the bottom of your cake pan ever again! 
Parchment is also great for using in desserts that you cannot simply flip over but actually need to lift out of your baking pans. Millionaire shortbread, brownies, fudge, dessert bars, and other desserts that if you flip over, might actually fall apart or create a mess on the top layer of the dessert. Once you have out so much effort into making the perfect dessert, nobody wants it to fall apart at the last second. All you need to prevent that is to bring out your parchment and your baking pan. Grease your pans with butter/oil and place each parchment sheet like so, leaving additional handles on the side. These handles are what will allow you to simply lift up the dessert from the pan and then cut into it as you wish.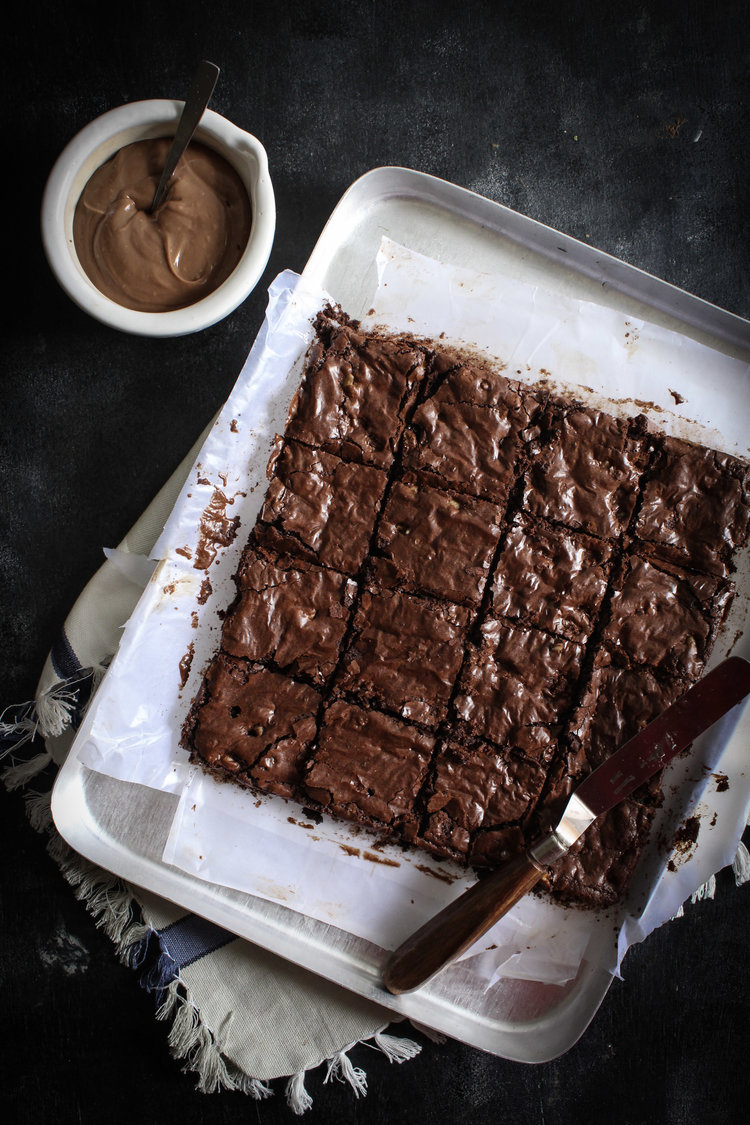 I am sure you have seen a lot of loaf cakes on my blog and on my Instagram, and I always love to have clean edges on my loaf cakes. For that, I make sure there is no crumbled parchment at the bottom and the sides of the pan. If you have any extra parchment, you want to make it fit the bottom of your pan. To do that and to get super clean edges, just fold the extra portion of the parchment and place the folded side facing the pan and the clean side facing you. And on the sides, leave handles so that again, you can easily lift up the loaf cake and all the sides are clean.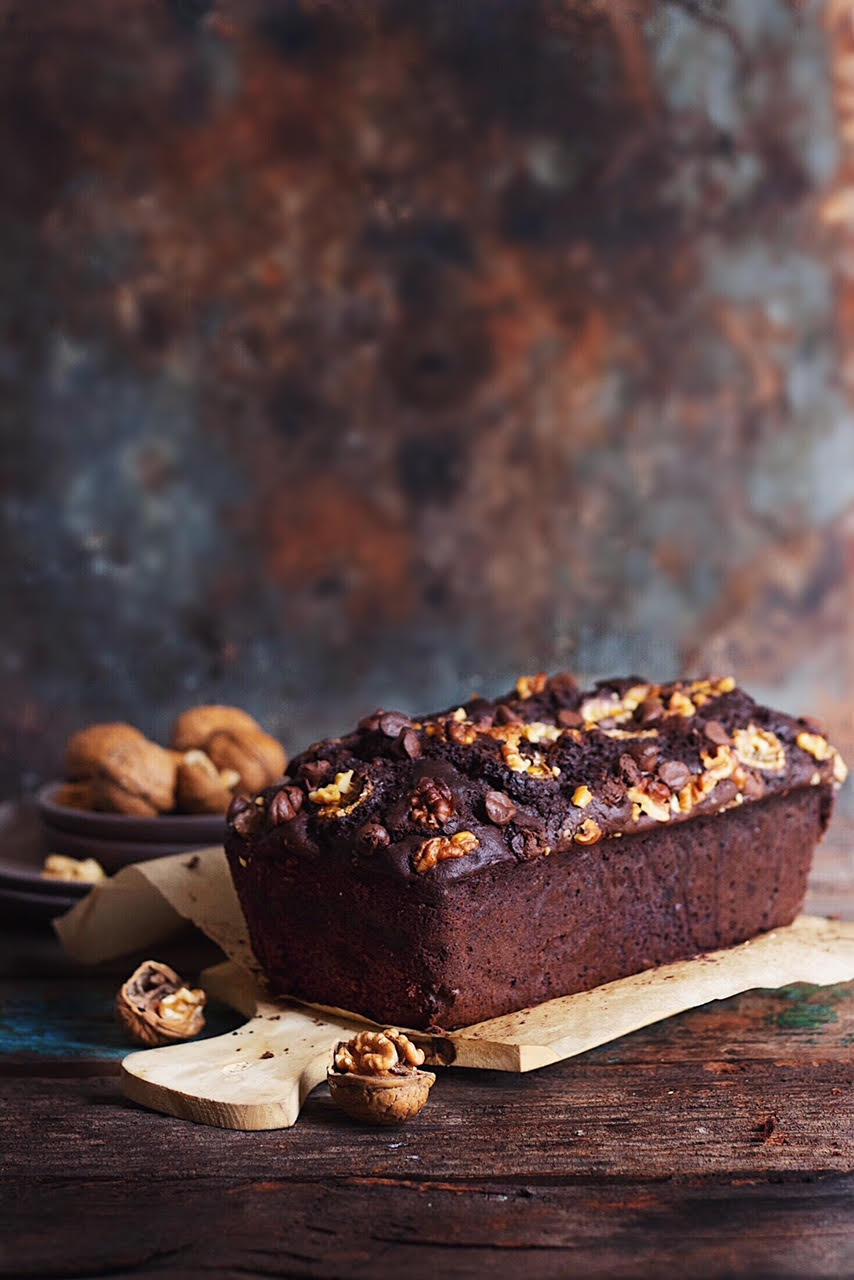 Parchment paper vs silicone mats
A great substitute for parchment paper is silicone mats. Silicone mats are perfect for anyone who bakes on a regular basis. While parchment paper is something that can be reused, it can only be done so a limited number of times. Silicone mats on the other hand, have all the same features as parchment paper, and are actually washable, making them reusable for a long period of time. You can use the same silicone mat for multiple years. 
While I still use parchment paper to line all my baking pans, I love to use silicone mats when I am baking cookies, and macarons, and choux pastry. 
In addition to being used in the oven, both parchment paper and silicone mats can be used to make some simple and gorgeous chocolate garnishes. How? All you need to do is spread your melted chocolate in an even layer and let it set. Then whether you want to make chocolate shavings, chocolate strokes or chocolate shards, that's completely your choice. 
What is butter paper and wax paper?
It is very easy to confuse parchment paper with other materials like butter paper or wax paper. Butter paper also known as wrapping paper or sandwich paper is one that is only suitable for wrapping up food. You should not use butter paper for any baking purposes. 
Wax paper is also not a substitute of parchment paper. The main difference between the two is that parchment paper has a coating of silicone whereas wax paper has a coating of wax such as soybean or paraffin which is not heat resistant and will actually burn in the oven. Wax paper is however non-stick and water resistant and that is why many people confuse it with parchment paper. 
For parchment paper, the brands I love to buy are Oddy and Kitchenette. Both are easily available on amazon. even with these two brands, you will see different kinds of papers available. The ones I have linked are the parchment papers but in their collection you will also see food wrapping paper so be careful and do not get confused. Remember, while buying parchment paper of any brand, make sure that it has all three hallmarks: heat resistant, non stick, and grease proof. This way you will know you are buying the right thing.
I hope this article was helpful and cleared out doubts about what to use and what not to use. using the right parchment paper has a great effect on the final dessert. Your cookies won't be greasy, your cakes wont be unevenly cooked, your macarons will not stick to the baking tray and all your baking efforts won't go in vain.
I'll keep sharing my tips and tricks that help me out in the kitchen and you keep telling me what you want to see next. You can also follow my work on Instagram @shivesh17. Happy baking!