The first time I went to Bali, right after I graduated, in June'17 is when I fell in love with the island. I ended up going back again in 2 months in September'17. It was during this visit with the Indonesian Tourism Board that I got to really explore Bali and experience two most popular areas- Seminyak and Ubud.
This year I decided to go back to my favorite island for my birthday trip with friends. I wasn't surprised that they loved it as much as I do. Seminyak is a very happening area of Bali. It has beaches, incredibly pretty cafes, boutique stores and clubs. Since it gets a lot of tourists, Seminyak has more global food than local Indonesian food ( which you will find in Ubud). I love the cafe culture in Seminyak- the food and coffee they serve is great and everything from their interiors to the food is very pretty. Remember the blog post I wrote on cafes in Bandung, Indonesia? You can read it HERE. Last year I also wrote a post on where I shop my props in Bali from. You can read it HERE.
Since a lot of you asked me to share my food reccos from Bali, here it is! I'm starting by sharing my ten food recommendations from Seminyak. These places are listed in no particular order. I'll be following up this blog post with my recommendations from
NOOK-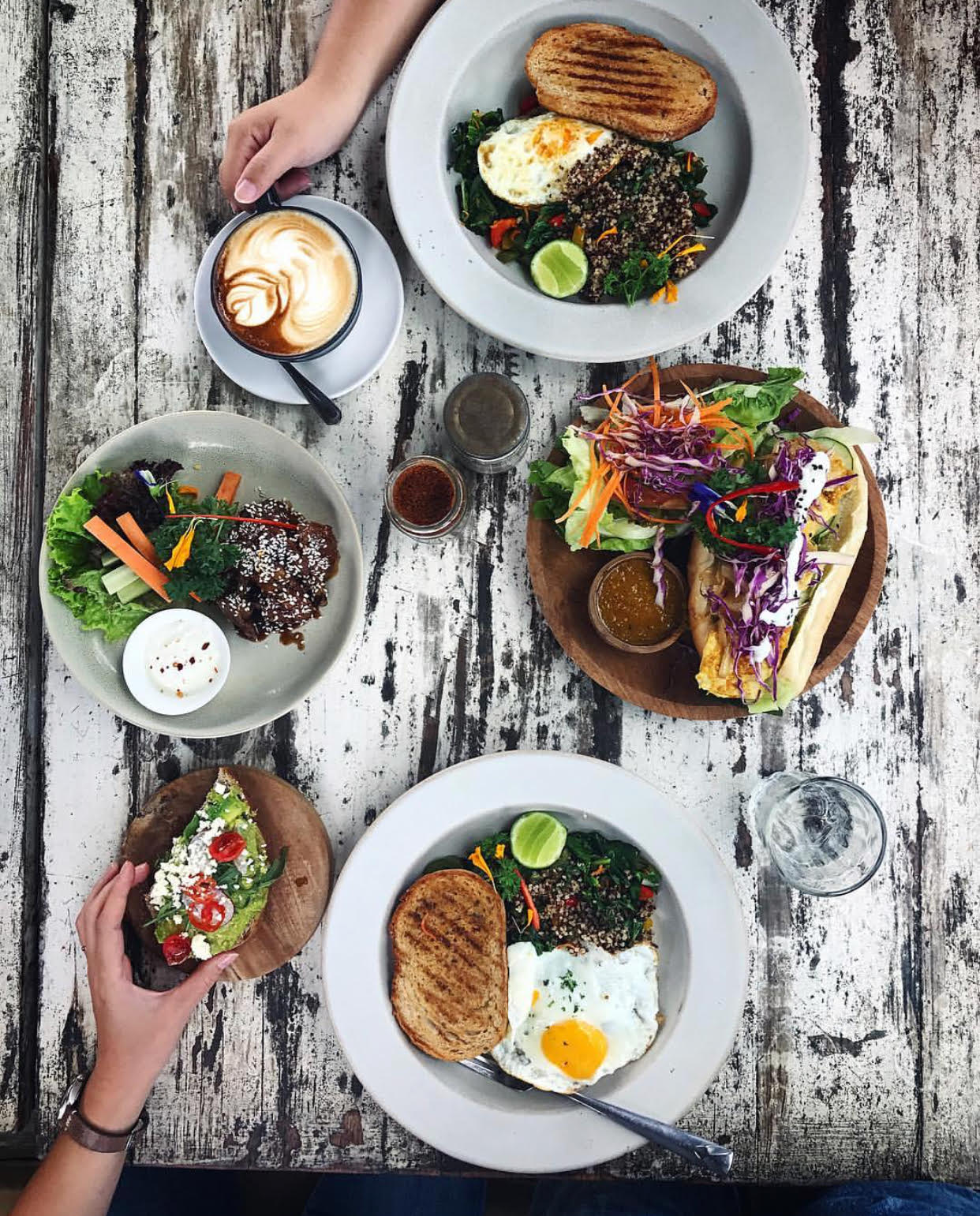 My favorite part about Nook is their stunning view, over looking rice fields. It is an open-area cafe which is beautiful and also has a little shop. If you plan to go to Nook, I suggest you go before 2 for breakfast. They serve breakfast from 8am-2pm, which is fantastic! I have tried their lunch menu as well, which also has some Indonesian food options to chose from, but nothing beats their breakfast menu.
KYND-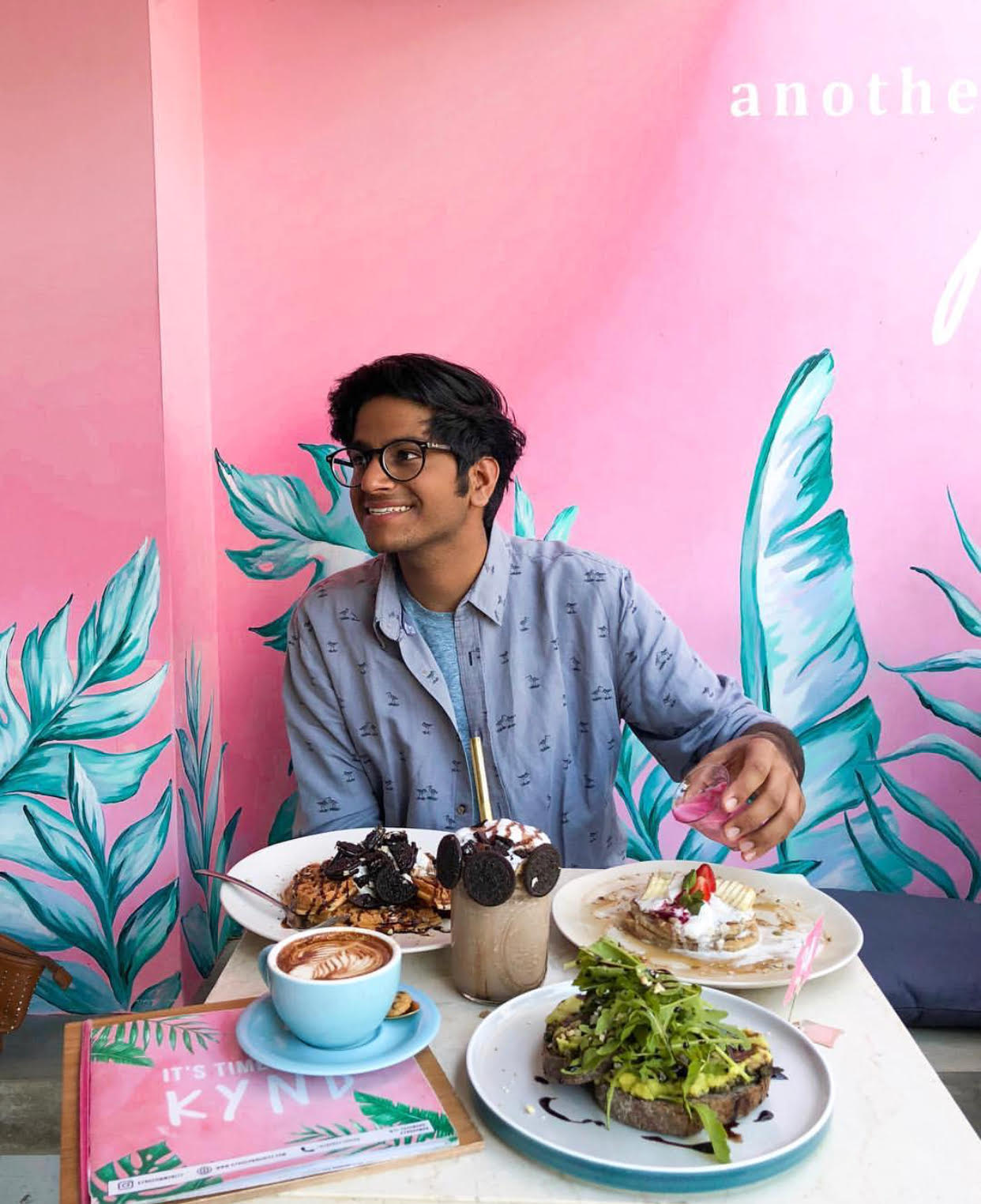 I love this vegan cafe! It seems like it is straight out of your Pinterest board or made for your Instagram. It's pastel pink wall with the green leaves is so popular on Instagram and I'm not surprised why. I couldn't resist getting click against it either! We ordered waffles, pancakes and avocado toasts here and loved it all. This cafe is only open till 5 in the evening.
SISTER FIELDS-
Sisterfields is a modern Australian cafe, that is sure to impress you with it's comforting food. One of my friends ordered scrambled eggs on sourdough bread and the other ordered salmon benedict. I ordered my favorite avocados on rye bread with poached eggs. All three of us went back home with happy faces, satisfied tummys and Instagramable flat lays haha.
CAFE ORGANIC-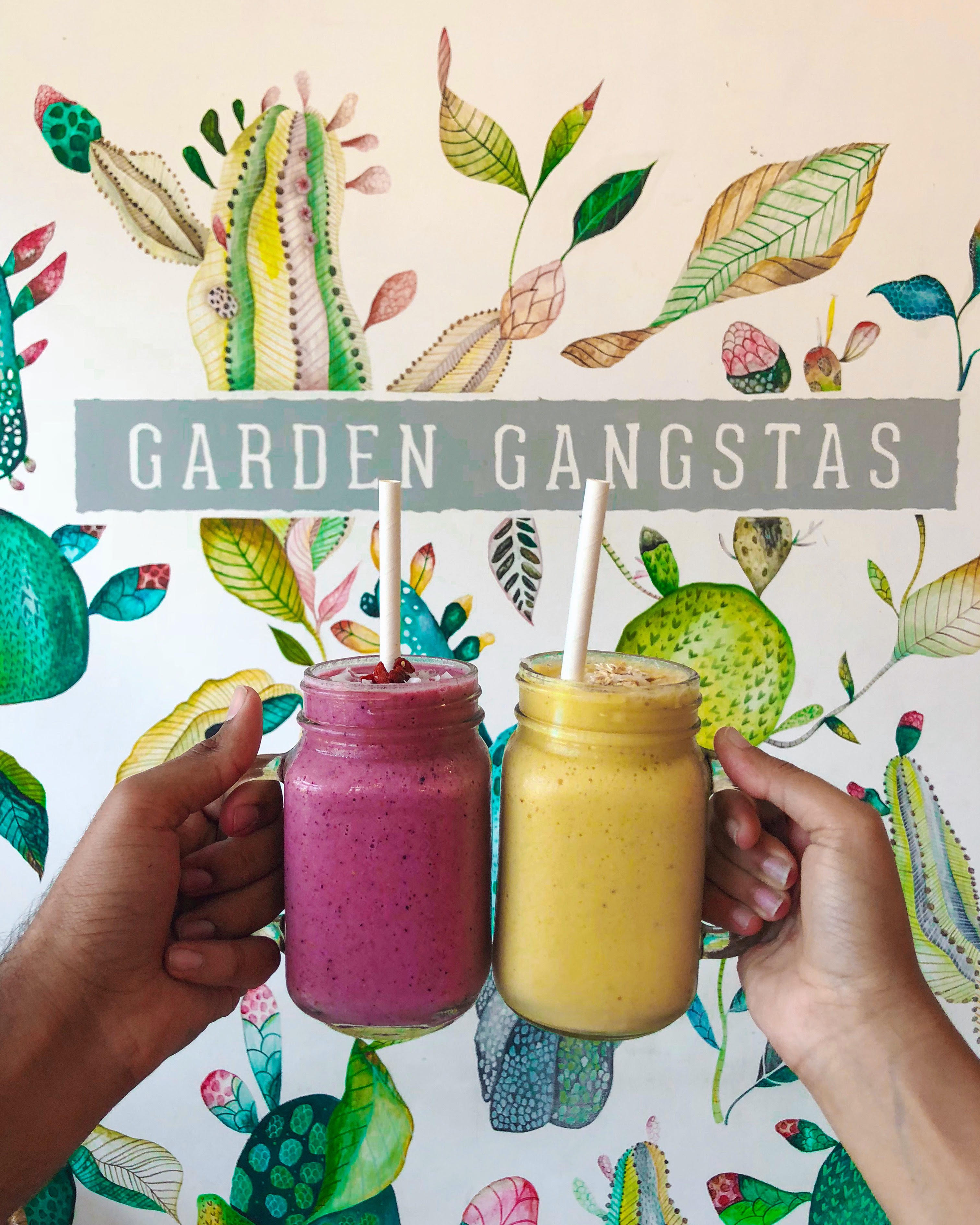 Cafe Organic serves healthy, refreshing and energizing food to keep your charged.They have juices, smoothies, smoothie bowls and even organic desserts. We walked into cafe organic in the afternoon and loved the easy-breezy vibe. It is somewhere you can sit and chill for a while. Since we had already decided to go somewhere else for lunch, we only tasted the smoothies here. Both the mango-oats smoothie and the raspberry breakfast smoothie were filling and delicious. Also loved their "Garden Gansgta" wall!
SETTIMO CIELO-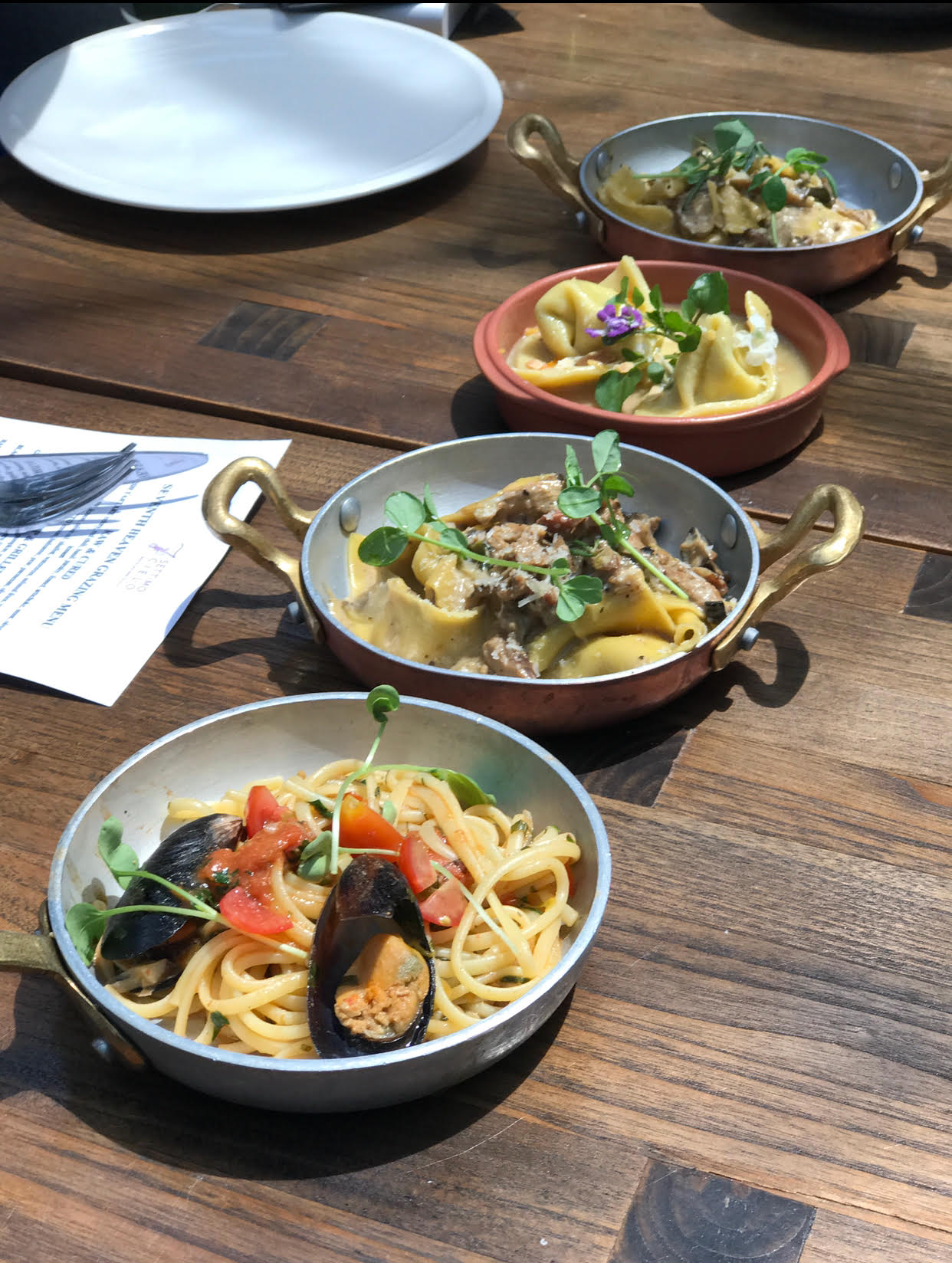 I've had one of the best meals in Seminyak at Settimo Cielo which is a fancy Italian restaurant. The tourism board organised a sit down dinner for us there for our last lunch in Indonesia. I still remember the incredible pizzas, the fried zucchini blossoms, goat cheese and ricotta tortelloni and the warm vegetables and soft goat cheese. For meat lovers, the choice is never ending. They serve everythnig from beef to rabbit to sea food.
GARDIN-
Gardin is one of the most beautiful bistros in Seminyak. While I would have loved to have lunch there in day light and enjoy the garden setting, I also enjoyed the dinner we had there outdoors. The menu is very vast and they offer both western cuisine and Indonesian food. I absolutely loved their pastas  ( aglio olio and sated egg yolk) while my friend couldn't stop raving about their nasi goreng.
COFEE CARTEL-
I'll be honest- coffee cartel is more pretty than anything else. I'm not saying their food isn't great but it doesn't taste as good as it looks. I loved the interiors of the cafe. I could spend the entire day there. They've definitely made their cafe very Instagram friendly with pink walls, cactus, golden cutlery, marble table tops and pretty food like pink lattes. The pancakes that I ordered were beautiful and fluffy. They serve it with coconut ice cream, candy floss, berries and vanilla sauce.  The latte, although very instagramable wasn't great.
Other places you should try in Seminyak are-
Revolver for their coffee
FINNS for their cocktails and food
Potato Head for sun-downer
Da Maria for Italian