Out of the 6 cities I explored in Indonesia with Ministry of Tourism during my trip there in Sept'17, Bandung was definitely one of my favorites. What I loved the most about Bandung was it's coffee shop culture. If you ask me what I'd recommend you to do in Bandung, I'd say- go cafe hopping! Here is a list of the best coffee shops in Bandung. I love these not only for their beautiful interiors and exciting vibe, but also for their incredible desserts and the variety of coffee they offer. So here is the list of the best coffee shops in Bandung, Indonesia!
Address- Jl. Ganesha no.3 Bandung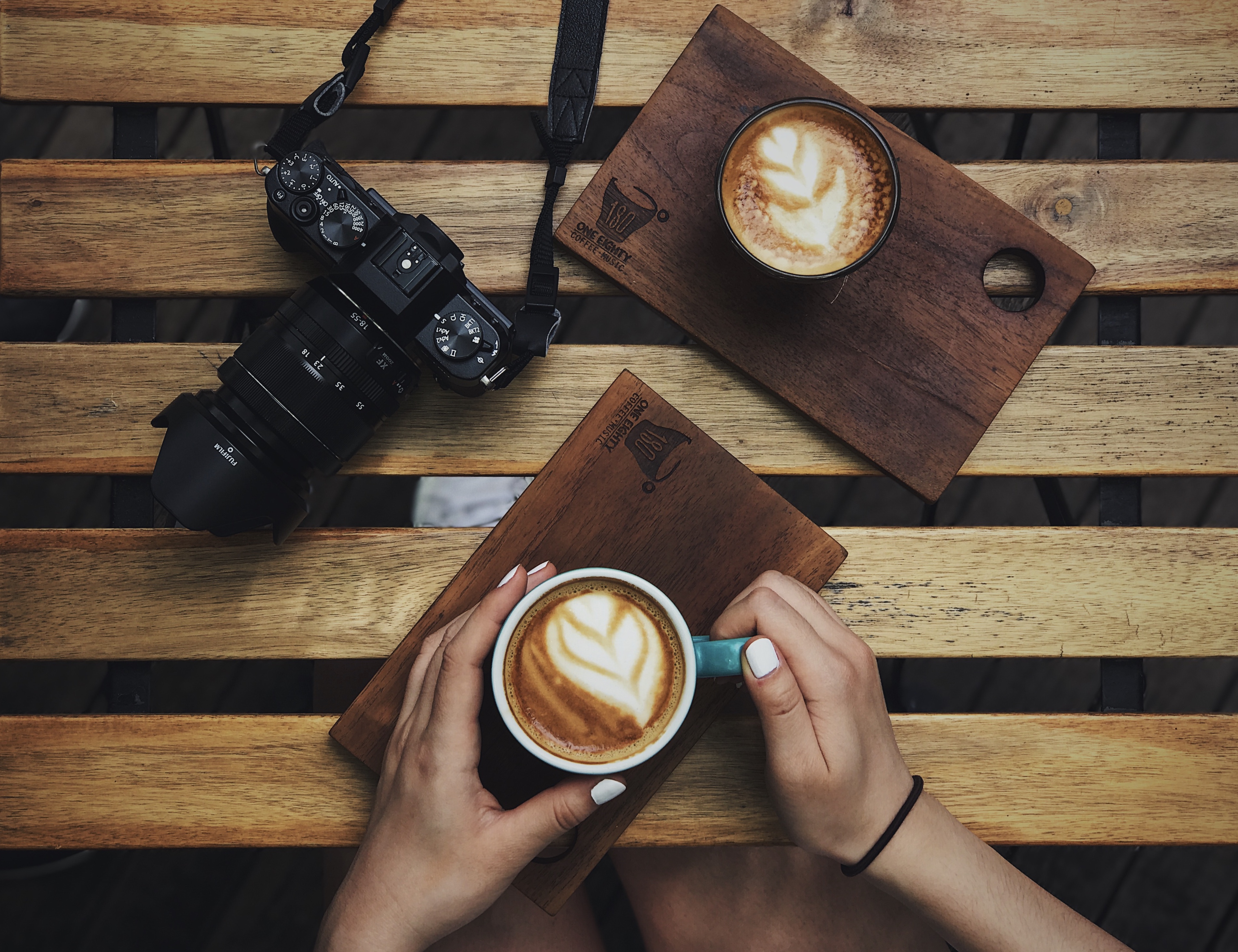 Our lunch at One Eighty Coffee was one of the best meals in Bandung. This two floor cafe is huge and beautifully done. They have a large outside seating as well. The most exciting part is that they also have tables in a very shallow pool. You can dip your feet in water and enjoy your coffee. Doesn't get better than this, right?
Address- Jl. Sukajadi no 198A, Bandung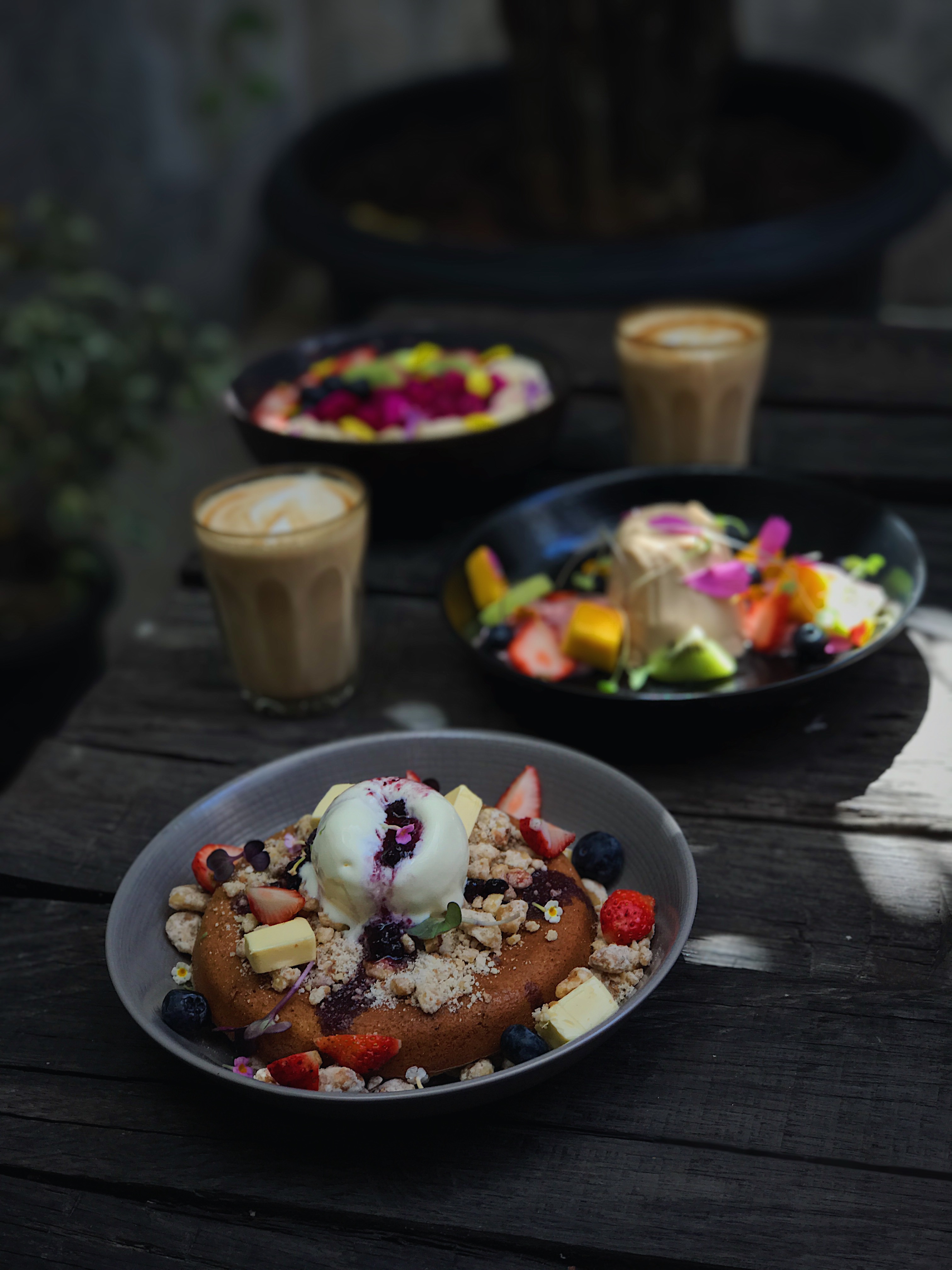 We spent an entire afternoon at this little coffee shop. It's not as pretty as One Eighty Coffee but it's vibe is relaxed and comfortable. Two Hands Full not only nailed their desserts on the taste front but also it's styling and presentation. Their hot banana cake was incredible! They serve it with candied walnuts, berries and ice-cream. Their tea-infused panna cotta and smoothie bowls were great too. One of my friends ordered fried chicken waffles and said they were great. The coffee, as expected, was on point.
Address- Trunojoyo 25, Bandung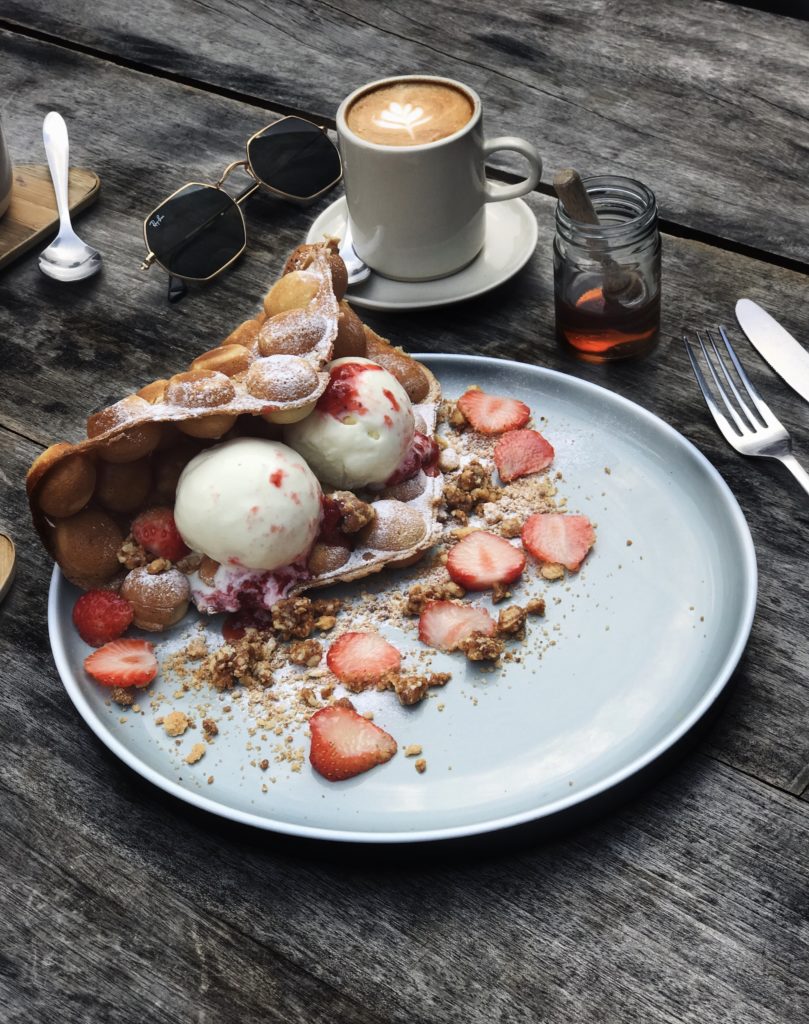 You HAVE to go to this cafe for their dessert and coffee! Their strawberry waffles are the best I've ever had and I still dream about them. They taste even better than they look and boy, they look SO good. Don't they? We also tried their apple-pear crisp which was served with ice-cream. It would be great on a winter afternoon but if you're ordering one dessert, it has to be the strawberry waffles. We also tried and loved their matcha latte and red-velvet latte.
Address- Jl. Sukaasih no.1, Sukasari, Bandung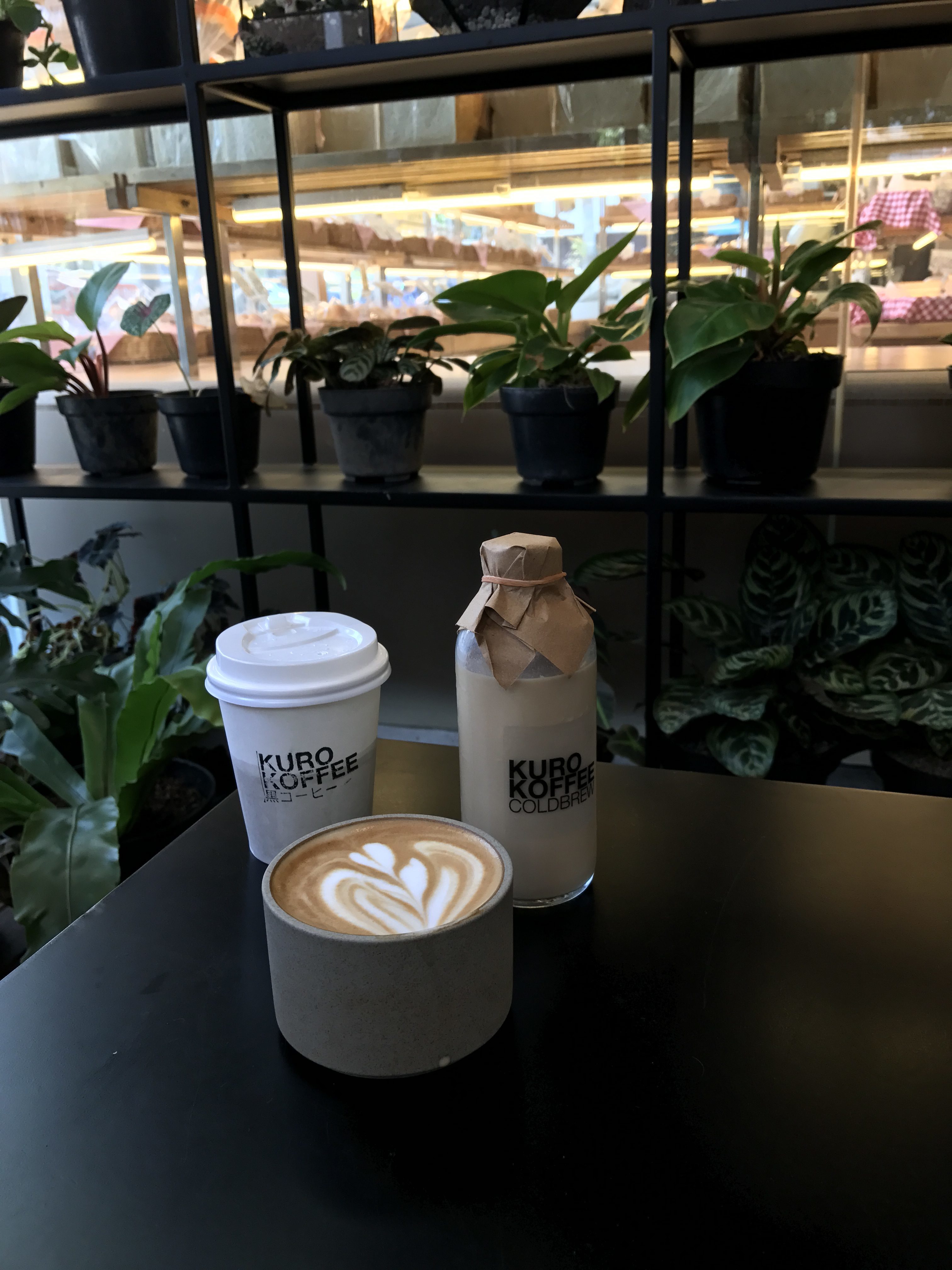 Kurokoffee is a small but cute cafe inside Papaya Supermarket. They've done up their small space beautifully and it's somewhere you could go for a quick round of coffee. Their cold brew is fantastic! What I liked the most about this place was that they have a few ceramics that they sell- like their coffee cups! They're super pretty and also cheap- we all got ourselves a pair.
Address- Jl. Karang Sari No. 1, Bandung 
Mimiti Coffee is a huge cafe with a lot of outdoor seating. It is somewhere you could sit with a large group of friends and spend a great afternoon over some great coffee. I tried their iced hot-chocolate here, which I think was made with coconut milk. I, surprisingly, loved it!
Happy coffee shop hopping in Bandung!