Chia seeds are among the healthiest foods on the planet. They are loaded with nutrients that can have important benefits for your body and brain. Healthy doesn't work for me if it isn't yummy and the deliciousness of this matcha chia pudding is what makes it perfect for the summer. It is also pleasantly light and delicious.
You have to make this matcha chia pudding at night and let it rest overnight. This basically means that when you wake up in the morning, your breakfast is absolutely ready! I use  Pure Maple Syrup from Canada in all my chia puddings. It is a much healthier substitute for refined sugar and is a perfect way to kick start a productive day.
Like chia seeds, matcha is also full of all things healthy! It takes care of diabetes, many heart-related issues, and also has cancer-fighting properties! Incorporating this matcha chia pudding in your daily life will be absolutely perfect for a healthy lifestyle!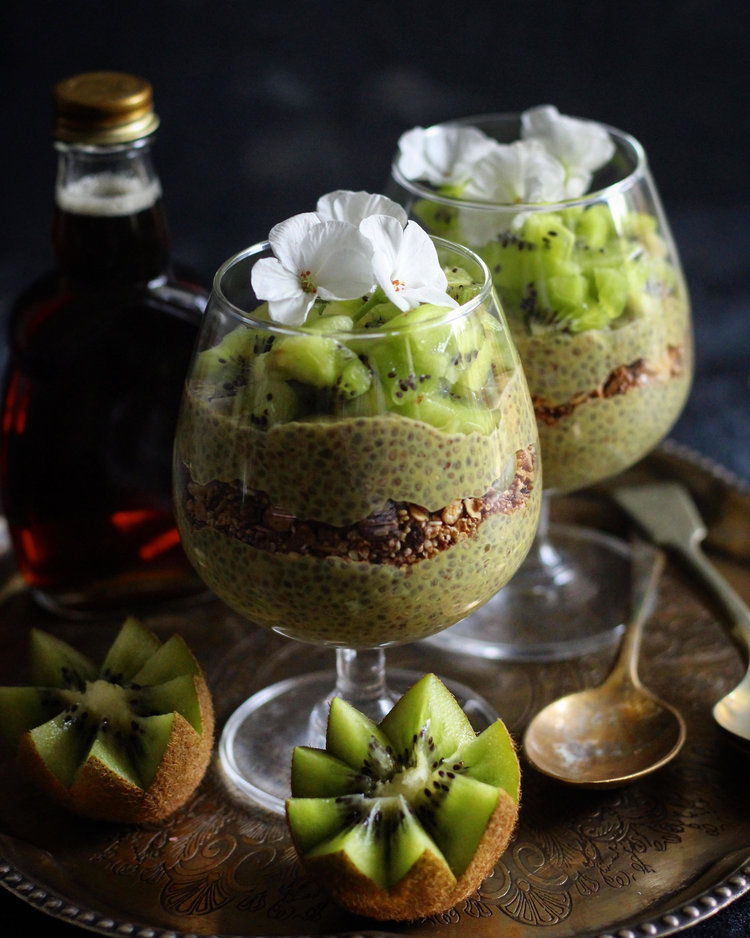 INGREDIENTS
1 cup milk
1/4 cup chia seeds
1 tablespoon golden matcha powder
4 tablespoons pure maple syrup
PROCEDURE
In a glass jar, combine milk, maple syrup, matcha powder and chia seeds. Whisk well.
Let the jar rest in the fridge overnight.
Serve with granola and fresh fruits.