If you follow me on Instagram, you'd know that I love lemons and berries (raspberries are my favorite!). They're so flavourful and summer-y.I decided to bring both my favorite flavors together and make this simple layered dessert and I call it the Lemon Raspberry Dessert!
On a completely different note, I'm so glad to have been blogging regularly recently. I hope my readers have been enjoying my new recipes. Summer is such a perfect time to experiment with new flavors and ingredients. I have been doing just that, especially so with this Lemon Raspberry Dessert, and want everyone to do the same.
This Lemon Raspberry Dessert is a lot of fun and super simple. It has three interesting layers- raspberry compote, lemon mousse, and cake crumbs.
Let's get baking and have fun!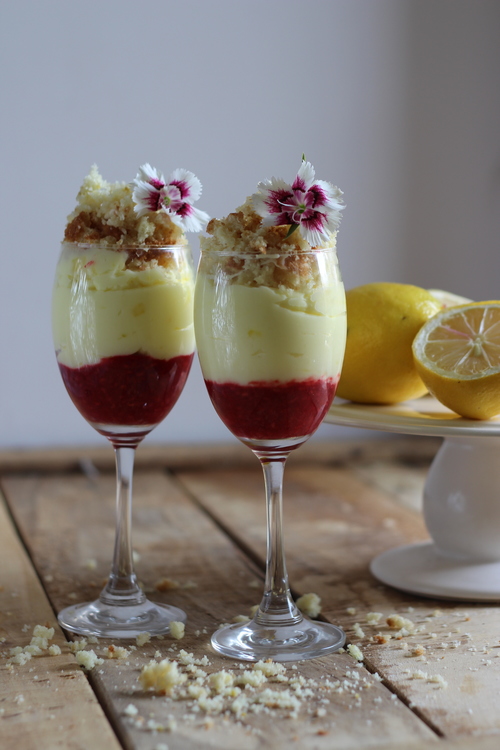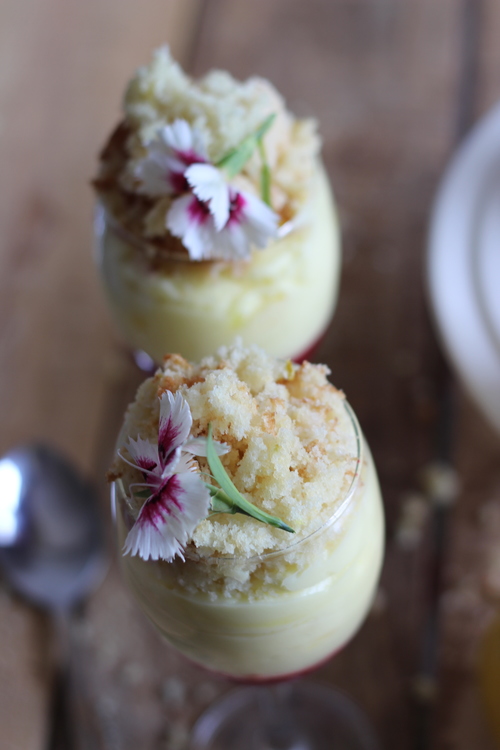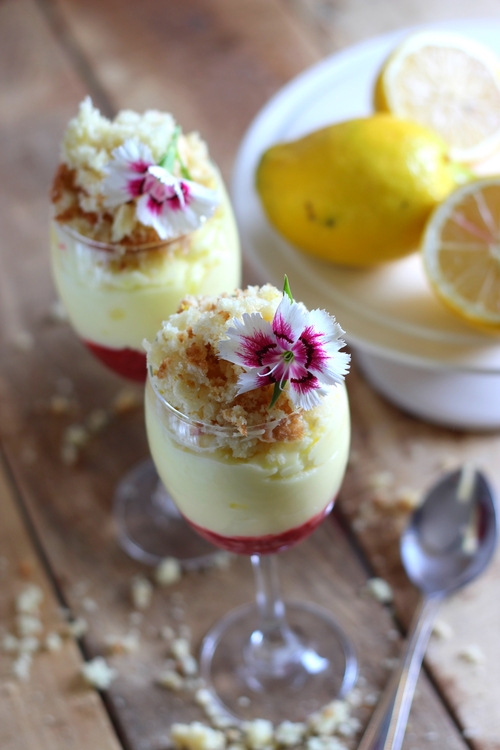 INGREDIENTS
RASPBERRY COMPOTE
1 cup  raspberries
1/4 cup water
1/4 cup sugar
LEMON MOUSSE
1 cup cake crumbs (preferably lemon or vanilla)
PROCEDURE
In a saucepan set over medium heat, cook raspberries, water and sugar until the mixture becomes thick. Pour into serving glasses and let it cool.
Using a spatula, gently fold the lemon curd into the whipped cream. Pipe the lemon mousse on the raspberry compote.
Top with a generous layer of cake crumbs.