This chocolate pannacotta is as luxurious and as heavenly as it looks and I challenge you to refute this point.
With a texture as smooth as silk, somewhat like a chocolate custard, this chocolate pannacotta comes under the most decadent and delectable recipes on this blog. I topped the chocolate pannacotta with some fresh granola and some extremely lush berries- raspberries and strawberries and my senses were immediately elevated to another level.
I have always been a fan of the pannacotta dessert and that is why there are more pannacotta recipes on the blog- mulberry pannacotta made with lush mulberries and the vanilla pannacotta. But this chocolate pannacotta recipe is rich and it will surely make you fall for the idea of pannacotta desserts!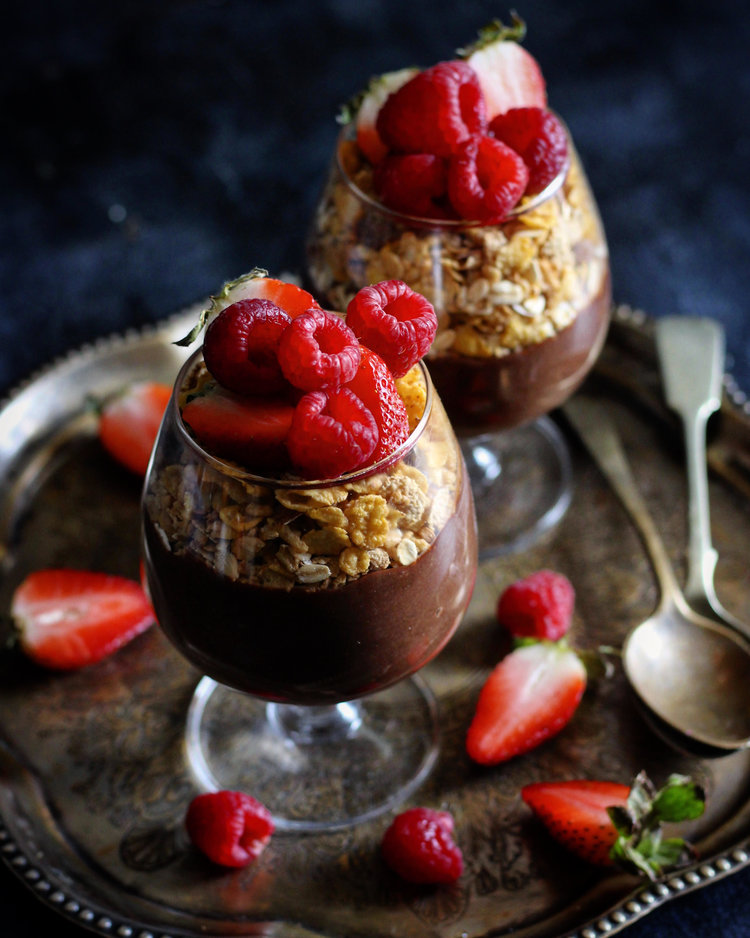 CHOCOLATE PANNACOTTA
Ingredients
600ml thickened cream
2 tablespoons caster sugar
200g dark chocolate, chopped
2 teaspoons gelatine, dissolved in ¼ cup boiling water
Instructions
Combine the cream and sugar in a saucepan, bring to the boil then remove from the heat immediately.
Add the chocolate and mix until melted then add the dissolved gelatine.
Pour the cream mixture into glasses. Chill for 3-4 hours or until set.
Serve with granola and berries