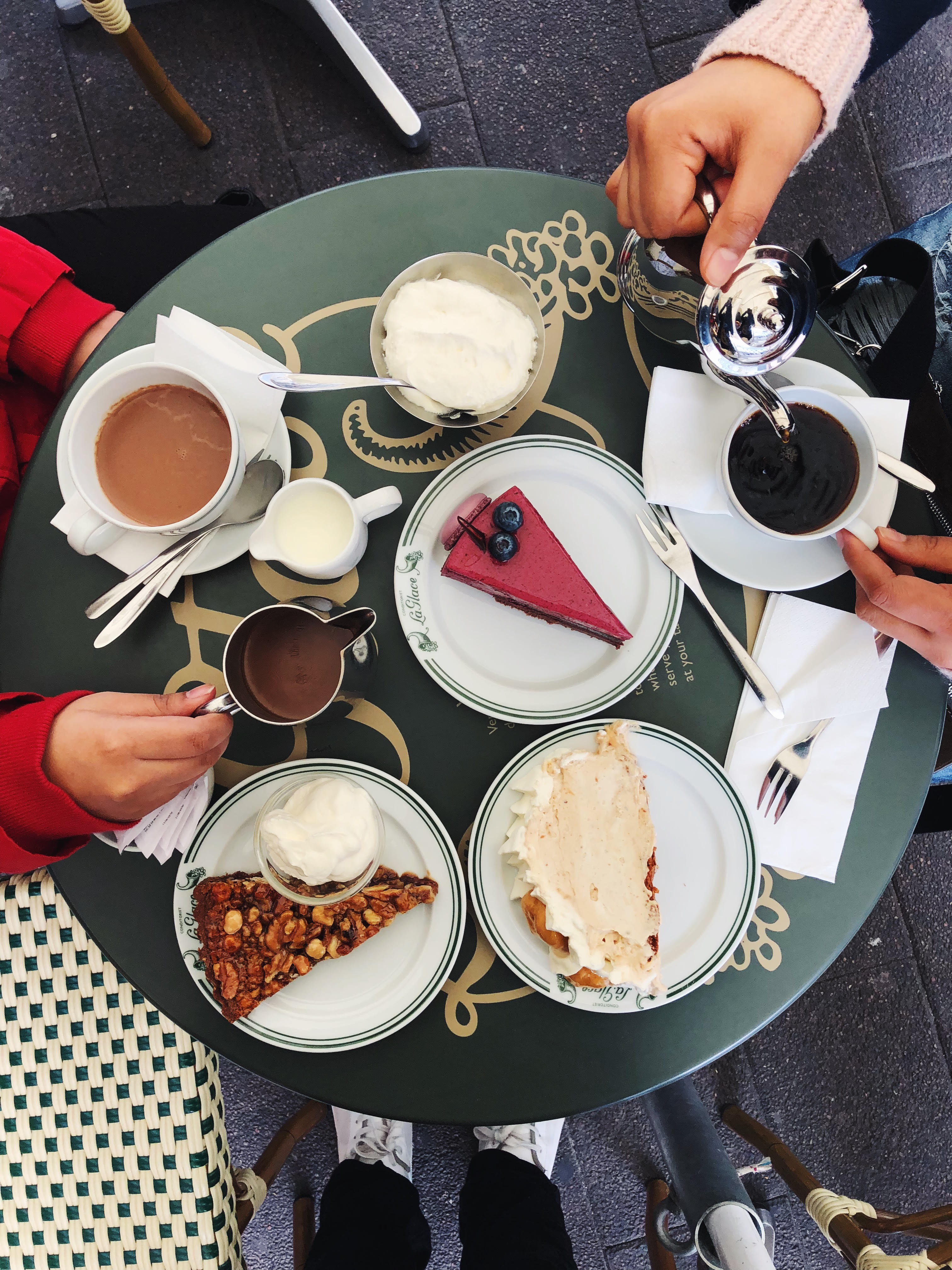 There are so many promises and resolutions we make for ourselves each year, and for good reasons too. All these resolutions help us to get some clarity on where we need to focus, and where we need to loosen up a bit. As bloggers, we have ideas for our work too. We have things that needs to be done and new ideas that need to be experimented.
I think it is a very good idea to streamline our general resolutions as bloggers for 2018. They will help guide us through our work and keep us on track. For this reason, I have put together a few basic resolutions that I feel all of us should abide by for 2018.
Resolution#1 : Thinking of more innovative ideas
New year always motivate new beginnings. So this year, make it a point to do something new and creative. Make a monthly resolution to sit down and think of something innovative that you can incorporate with your work, maybe a new recipe or a new theme or even a new way of using your ingredients or equipments. You can look out for relevant blogs to take inspiration from. This will push your boundaries and allow you to broaden your capabilities. Plus, not only will this enormously help your blog, but it will also help you form a habit of looking at things from a never-seen-before perspective.
Resolution#2: Being Professionally committed
Let's get real, we all need to discipline our work and schedule it better than we did last year if we want consistent progress The only way we can work better is if we start taking it seriously and not as something that we can compromise upon.
Start being professional and set daily/weekly goals and a schedule that you adhere to. Give yourself a constant push to meet deadlines and review everything before you make them public. These small baby steps to having a proper routine will go a long way in making your blog grow professionally.
Resolution#3: Exploring beyond your comfort zone
Having your own niche is one thing, but once in a while allow yourself to try new things that you once avoided or dismissed without a second thought. Go beyond your comfort zone and tread into new territories. Try cooking or baking something that you have never attempted before. Or maybe use a prop or learn an art that could conveniently help you with your work. You might surprise yourself about how good you might be at things you never imagined yourself to be.
Resolution#4: Reaching out to more bloggers
This is important especially if you are a blogger. Explore different circles, interact with other people in the network, go to events and make new friends. These people go a long way in giving you a good head-start in the blogging circuit. Take inspiration from their work and collaborate on them for projects if you can. Do not be shy or hesitant, neither of these two will be of any help if you actually want to go places with your work. You need to be smart and confident, and also be very social to make your mark in the network of bloggers.
Resolution#5: Being mindful of your social media activities
Once in a while make yourself review your own work. This does not only include observing the trends and statistics of your posts and other published work. Small but important details like preferences of your fans, the theme that you once chose or even a new feature in the blog that you might have over/under used should also be taken into consideration. Review what works and what doesn't, how you have presented yourself and whether the fans liked it, and also if there is something that needs to be changed about your work. If possible, maybe set a weekly date for a detailed review of your work so that you can take notes and make the necessary changes.
Resolution#6: Upgrading your brand
You may have followed all articles and their tips on how you can make your blog better. But just knowing these tips won't help, apply them as well. Work on promoting and increasing your brand influence. Use creative ideas to make yourself stand out. Do some research and learn how you can use social media hacks to imprint your presence in relevant spaces so that people notice you. In short, upgrade your brand professionally, make it look valuable for all those following you so that they take it seriously as well.
Resolution#7: Having faith in your work
I personally think this is the most important resolution that we should all be following from the whole list. If in 2017 you made the mistake of giving up on good ideas and opportunities just because you lacked confidence in your worth, 2018 should not be anything like that at all! As your own navigator in your niche, what puts you ahead in the game is the amount of faith you put into your work. Believe in your work and the result is always a sweet surprise.
There you go, a few resolutions to keep you busy for the year. You are free to add a few personal, customised ones to this list but the important thing is to live (and work) by them. Hopefully, by the end of 2018, we have all successfully achieved all our targets and become ten times better at what we do.
Have a great and productive year ahead everyone! 🙂