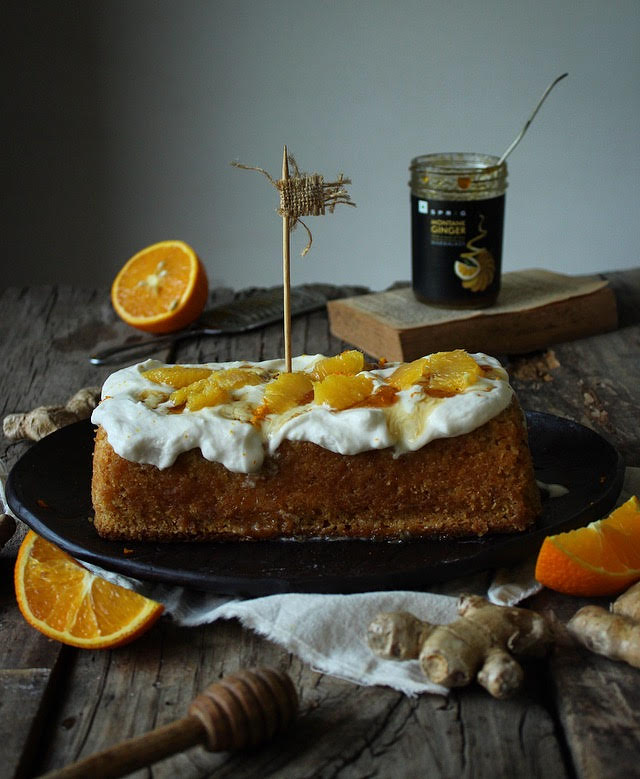 I've been blogging for about three years now and it has been a roller coaster ride. Like any other journey there have been ups and downs- but I've enjoyed every single aspect of it. I started blogging while I was still in college. I graduated in June'17 and I've been doing it full time since then. For all my readers, who plan on becoming food bloggers, here are some advantages of becoming one. To paint a realistic image, I'll also be talking about the disadvantages of being a food blogger in my next blog post.
1. YOU'RE YOUR OWN BOSS
Your blog is your space and you're the boss. You get to you be in control of the design, the content and everything else attached to it. And that creative freedom is very satisfying. Once you start blogging and put your heart into it, your blog will become your baby. It is a great feeling to be able to make decisions and implement them. As you grow, you can also expand and have a team working for you. I have a wonderful team working for me- I have someone who handles the technical aspect of the website, my video team, my CA, my content writers. I give myself a lot of credit to have started something from scratch and now build a little team working around it. That sense of accomplishment is definitely worth all the effort a blog requires.
2. YOU CAN MONETIZE IT
Your blog allows you to make your passion your profession. There are so many successful food bloggers in India who've been able to monetize their blogs and earn more than what their regular jobs were paying. Blogging is a legit career. The digital world that we live in allows a massive scope of making money through the blog. Once you're able to build a substantial following, you'll be able to use your blog to promote and advertise products and make money. I was able to monetize my Instagram and blog 2 years back when I started working with F&B brands. I now develop recipes for brands, create digital content for them and also conduct workshops. Would you like me to do a separate post on blog monetization? Let me know in the comments below.
3. EVERY DAY IS A NEW DAY
Working on a blog means being on a different adventure everyday. As a food blogger, I work with new ingredients, create different recipes and write on new topics almost everyday. On the work front, the opportunities are endless. You get to work with new brands, communicate with new people and work on new campaigns. Unlike a desk job, blogging lets you work on new projects and discover more avenues very very often. That makes sure I never get bored.
4. YOU MAKE SOME REAL CONNECTIONS
Being a food blogger not only brings you in touch with thousands of people who're your readers but it also introduces you the beautiful blogging community. I've had the fortune of interacting with so many bloggers, not limited to just the food space. Over years, I've made some really close friends who I met through food blogging. These are people I connect with because we're in the same profession and share the same passion for food.
Whenever I travel, I try and catch up with as many food bloggers as I can. I've found two of my closest friends through blogging. Amrita of Life Ki Recipe calls me her brother from another mother. I stay with her whenever I go to Bombay and she comes and stays with me in Delhi. We conduct workshops together, travel together, dicuss work and other things, party together and confide in each other. Radhika from Sugar n Spice by Radhika is one of my closest friends from the blogging world. From conducting my first workshop with her to attending her wedding and making world domination plans together, its been super special. We talk on the phone almost every day for hours and meet up up as often as we can. I'm so grateful for having found friends through blogging.
5. YOU GET TO TRAVEL
Another exciting advantage of being a food blogger is that your work makes you travel. I started travelling for my workshops and events. I conducted a few independent workshops in Bombay ( fell in love with the city and it's people, made so many new friends and now I call it my second home). I also conducted a corporate workshop for SBI Captial there. I then conducted a workshop in Guwahati, Assam. In April this year, I traveled to Coorg to conduct a workshop at the Orange County Resort. As your blog grows, you'll also get invited for media trips or familiarity trips. I got to travel to Singapore, Indonesia and Copenhagen through their respective tourism boards this year. I was also invited to Intercontinental Bali, Narendra Bhawan in Bikaner and Fairmont in Jaipur.
6. THE PERKS
Blogging comes with it's own perks. You get invited to restaurants and hotels for tastings ( I, however, very very rarely attend these). You also get invitations to some really fun events and parties. Once your blog grows, you also start receiving expensive gifts like phones and laptops from the brands. You may not get paid holidays like other jobs do but you sure can get paid to holiday 😉
If you'd like me to talk more about blogging, let me know. If there are certain specific topics that you'd like me to pick up, please leave your suggestions in the comments section. Happy blogging!