As long as humans have existed, we've been on the search for food that not only satisfies us but also gives us nutrition. For me, eating desserts is a matter of the heart, but according to science, eating is all about a sensory experience. Our senses respond to different aspects of food such as its appearance, its flavor, and its odor. Therefore, while combining different flavors, it is important to take care of the three things mentioned.
Believe it or not, the flavor pairings that we enjoy today are influenced by the results of these initial searches of finding food that satisfies nutritional needs while avoiding foodborne illnesses #evolution. Flavor pairings are such a crucial aspect of the culinary world. Without the knowledge of which flavors complement each other in the best way, you wouldn't be enjoying your red wine with a plethora of different cheeses right now. If you're aware of the science involved in flavor pairings, nothing can stop you from creating magic in your kitchens. This is why I want to share with you a little about what creating flavor pairings is all about and I'll demonstrate the same by focusing on walnut flavor pairings.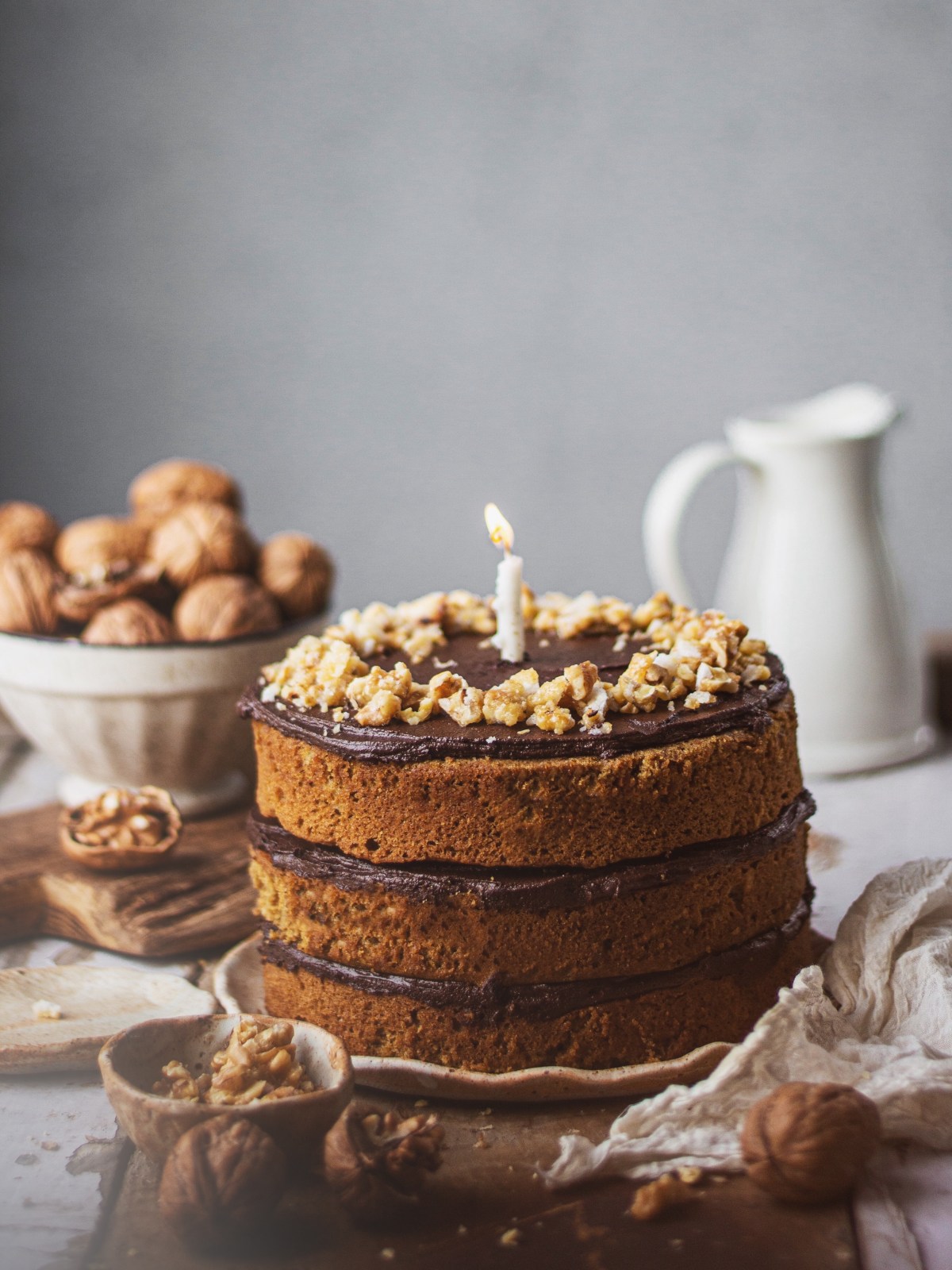 The Art of Flavor Pairings
Creating flavor pairings is all about understanding which two or more different flavors can be well combined to create a positive experience while eating desserts and food. To know which flavor goes with what, one needs to understand the flavor compound i.e. the chemical profile of an ingredient. This includes the aroma, odor, taste, and freshness or pungency of each and every ingredient. All of these combined together come under palatability. In addition to these, there's temperature, colors, texture, and sound.
All About Walnuts
One of the most widely used ingredients in the culinary world is walnuts. Fun fact: Walnuts originated in the Mediterranean region and Central Asia and have been a part of our food for many many years. If you guys have been following me for a while, you'll see that I don't shy away from using walnuts in my desserts. Walnuts have a slightly complex taste, in the sense that they're mild, fruity and earthy in texture.
Apart from their flavor complexity, what makes walnuts a super nut is the many health benefits that they provide. They're called "brain food" for the right reasons and also have a healthy impact on our hearts. They are high also high in antioxidants. Walnuts do contain a significant amount of fat but all of it is healthy! The omega-3s found in walnuts is also found to be helpful in warding off depression. I mean, come on! Does it get any healthier than this?
One challenge with using walnuts is that it's not that often that walnuts act as the main flavor ingredient in desserts. But I've managed to find a few ways to make walnuts shine and make them the star of a dessert. Desserts where walnut was the main ingredient on my blog include:
Easy Walnut Cake with Dulche De Leche Frosting
Apple Blackberry and Walnut Cake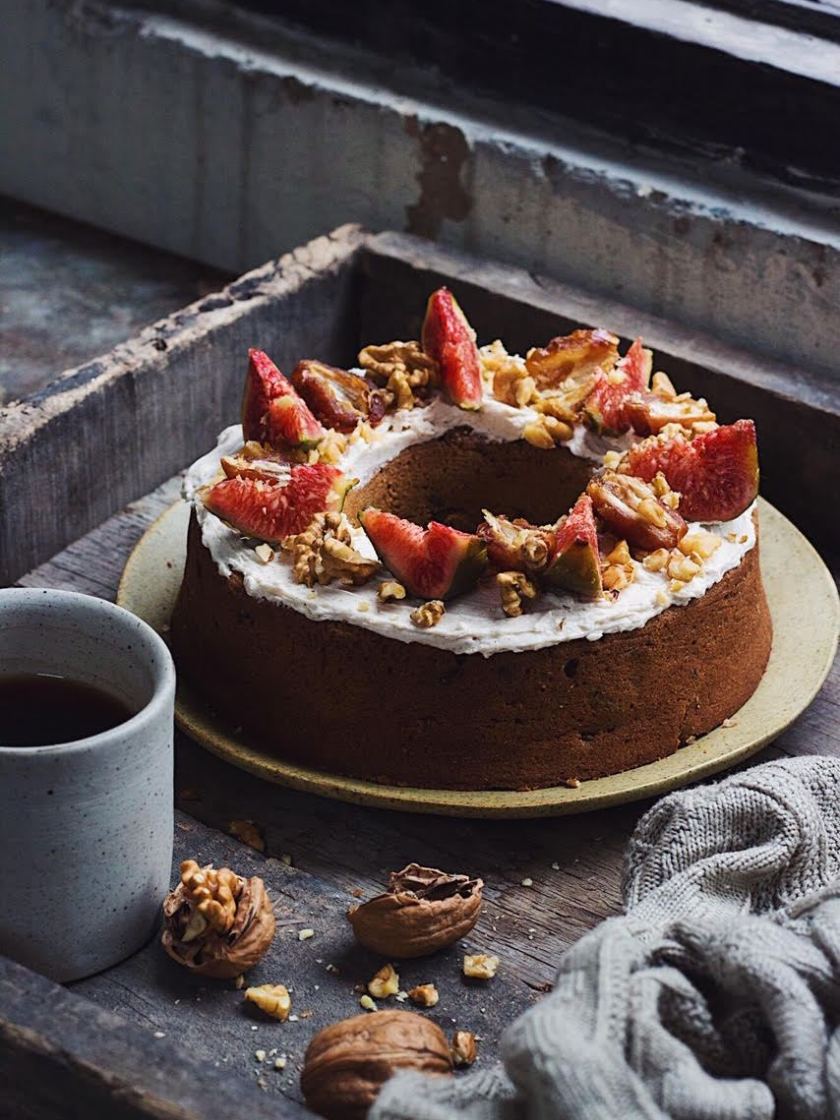 In addition to these, there are so many recipes where I use walnuts as a complementing ingredient because they provide the richness and earthiness that a dessert requires. Check out these recipes on the blog to experience the same!
Whole Wheat Carrot Cake Recipe
California Walnuts
What got me thinking about walnuts and walnut flavor pairings in the first place was my visit to the California Walnuts orchard as a part of my very recent trip to the United States. This visit to the California Walnuts orchard was one of a kind. It was one of the most enlightening experiences I've had in a while. People at California Walnuts believe that it is important to go beyond the surface of walnuts and understand the components found in the walnut's skin to get the best flavor pairings with walnuts. 
Walnut Flavor Pairings
As I mentioned above, walnuts have a slightly complex taste, in the sense that they're mild, fruity and earthy in texture. Such multidimensional taste makes coming up of flavor pairings with walnuts a more challenging but definitely a more satisfying task! A lot of research has been done regarding flavor pairings with walnuts and I've been reading up about the same. Here are some of the top walnut flavor pairings:
1. Apple and Walnuts
One of the most famous walnut flavor pairings is apples and walnuts. Some say these two go hand in hand and can make a dessert both healthy, and hearty. Apples have a certain amount of tartness and when combined with walnuts, provide the perfect amount of acidity to a dessert. One such recipe on the blog is the apple, blackberry and walnut cake.
2. Cinnamon and Walnuts
Walnuts go really well with spices such as cinnamon and cloves. Nothing says comfort like this combination of a nut with mild sweetness and spice with warmth. Whenever I think about cinnamon and walnuts, my mind automatically goes to a carrot cake because a perfect carrot cake will always have a pinch of cinnamon and some crushed walnuts in it.
This walnut flavor pairing of cinnamon and walnuts can also function as the main combination in desserts such as a Cinnamon Walnut Coffee Cake. It'll make a perfect dessert for the fall season and it will be the warm hug that you need in the cold weather.
3. Caramel and Walnuts
Since walnuts are slightly earthy in texture, one of my personal favorite walnut flavor pairings is when it is paired with something decadently sweet like caramel. I mean, you've got the indulgence of caramel and the health benefits of walnuts. It's an almost perfect version of guilt-free dessert munchin'!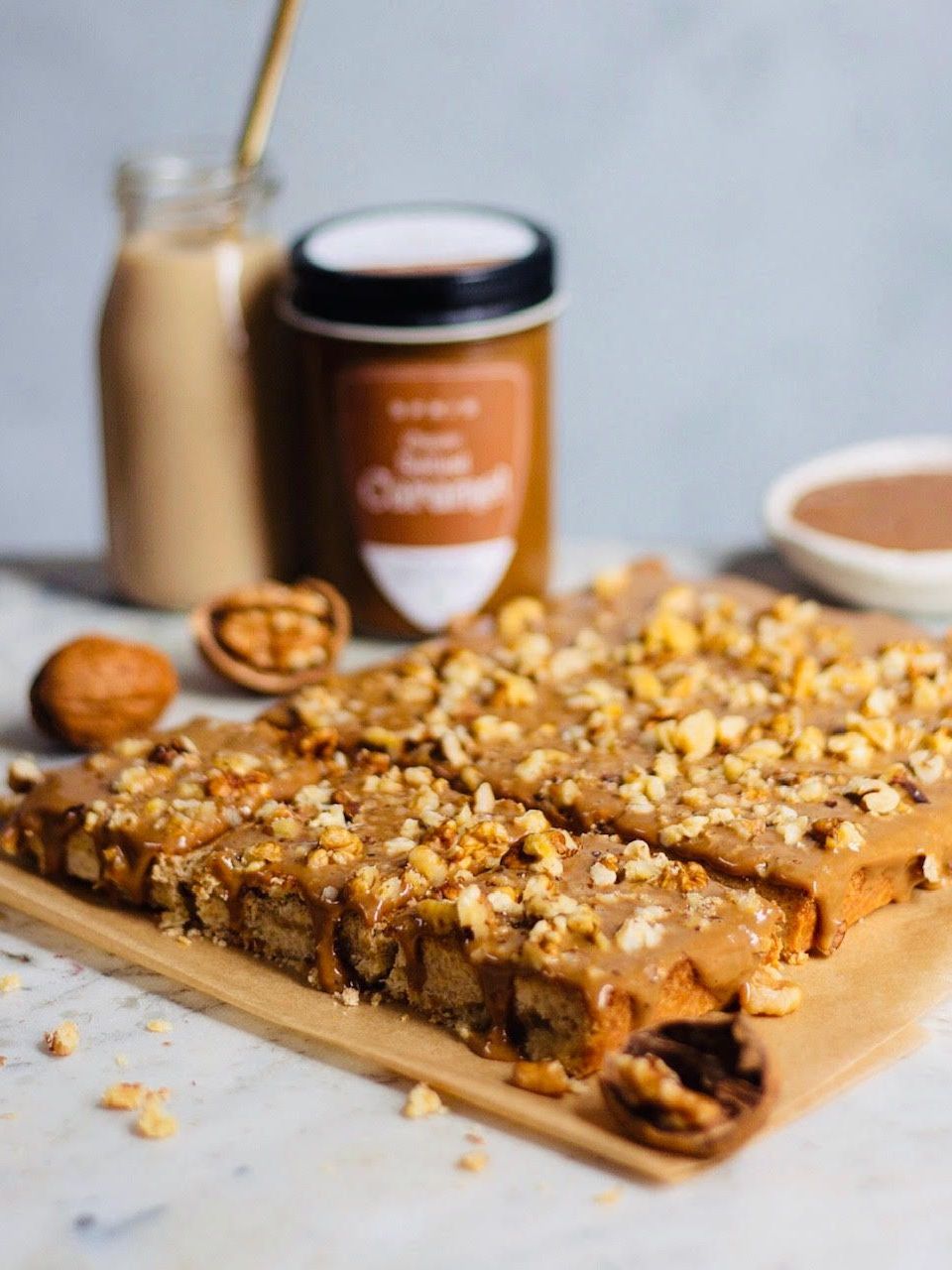 4. Date and Walnuts
One of the classic walnut flavor pairings is date and walnut. The crunchy texture of the walnuts goes perfectly with the natural sweetness of dates. Desserts based on the date and walnuts combo are a sure shot hit for the winter months!
5. Banana and Walnuts
Can you name a more iconic fruit and nut duo? I don't think so. Both bananas and walnuts are packed with vitamins. Again, the sweetness of bananas goes perfectly with the nuttiness of walnuts. I'm already thinking about making banana pancakes with crushed walnuts for a healthy breakfast tomorrow. What about you?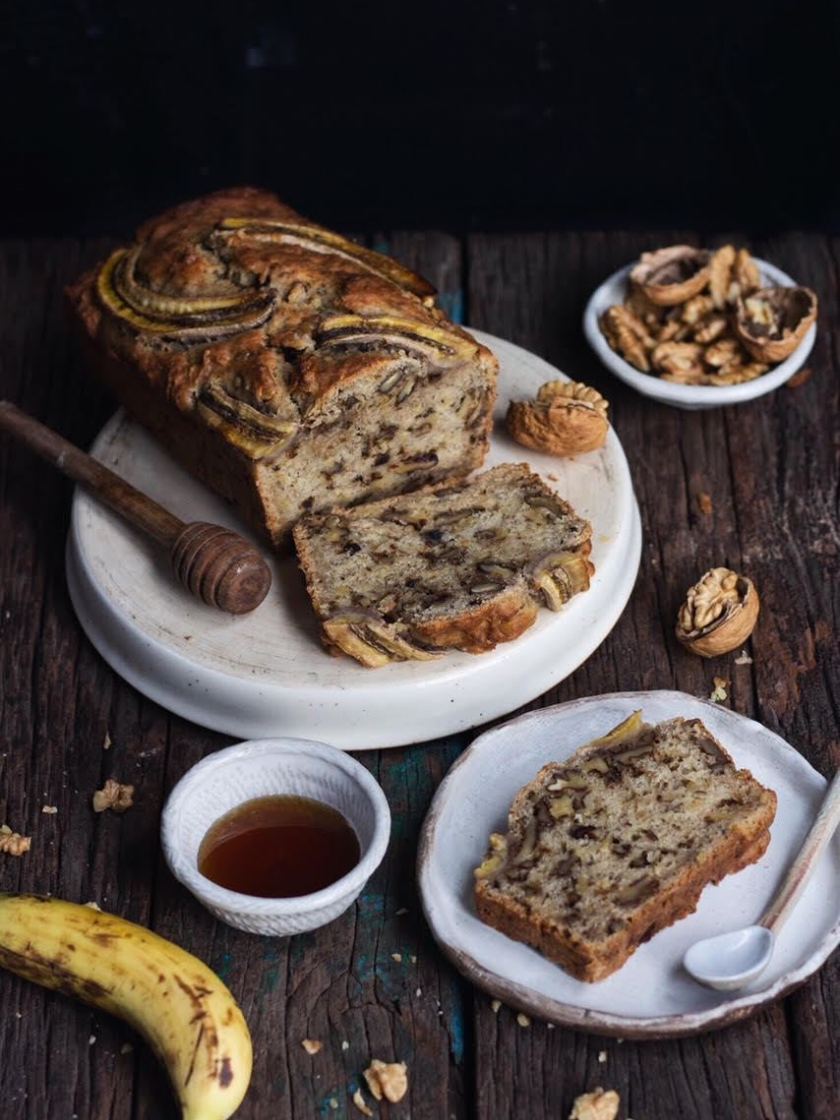 Now that you know the different properties of walnuts, you can easily come up with your own walnut flavor pairings. One walnut flavor pairing that I'm excited to try is avocados, strawberries, and walnuts. I'll keep you guys posted about the results!
Till then, keep experimenting and keep baking! 🙂