I entered the kitchen after a week today ( which is very unusual for me). Sometimes it is difficult to juggle baking and making blog posts with college. I was also busy styling and shooting desserts for Bread&More. I am also working on a dessert for InstaPizza. So basically a lot of exciting things are in the pipeline (including another workshop in Delhi) and I can't wait to share the details with you.
If you have been reading my website and if you follow me  on Instagram, you'll know I love fruit cakes. This one is definitely one of my favourites. This cake is like a festival of flavours- sweet apples, tart blackberries, slightly bitter crunchy walnuts- all into a beautiful batter with some lemon zest.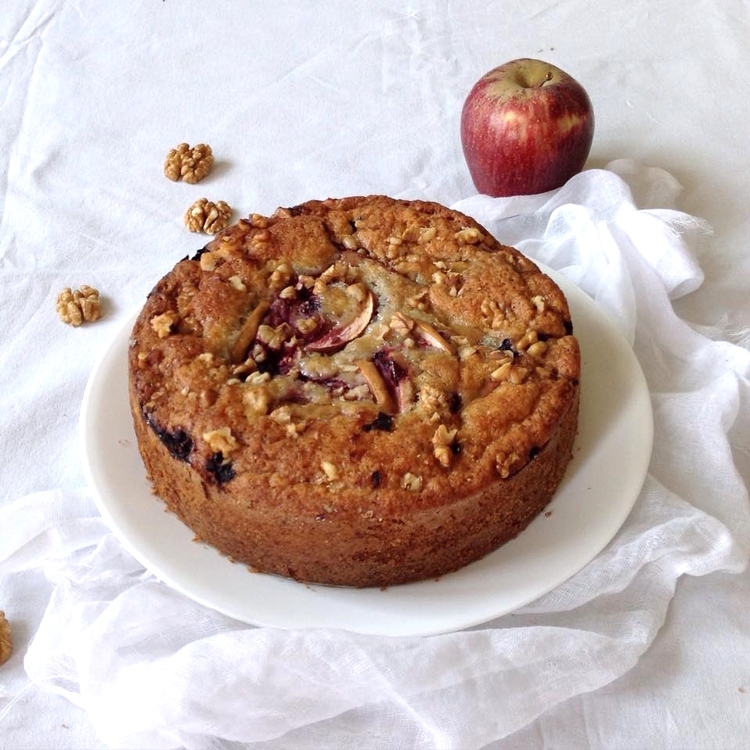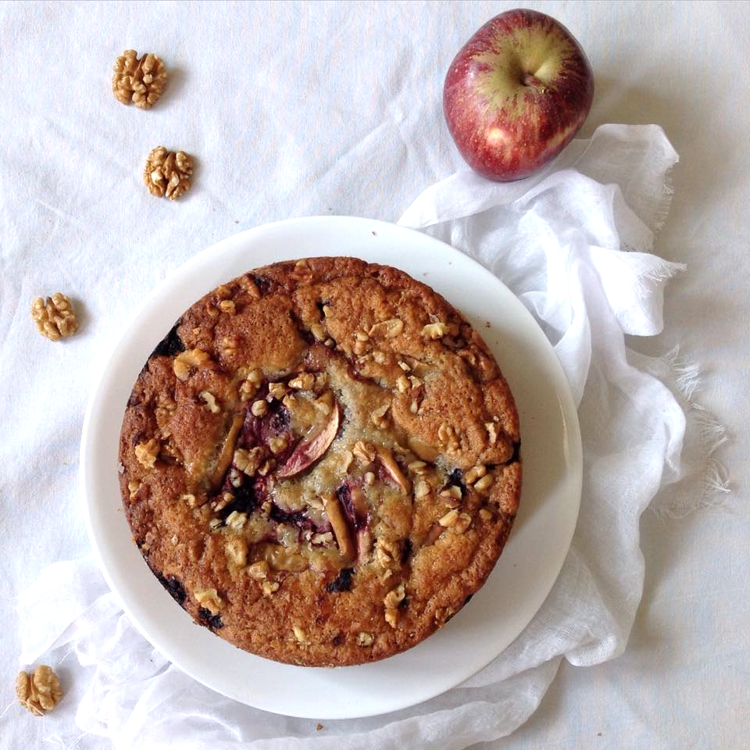 I used frozen blackberries for this cake. You can use fresh ones as well. The batter of this cake is thick so that the beautiful fruits that we put in don't sink to the bottom of your cake pan.
The recipe calls for four tea-spoons of baking powder. It might sound like a lot of baking powder but it is that magical quantity that helps your cake rise perfectly and doesn't make it taste acidic. So don't worry and pop those four tea-spoons in.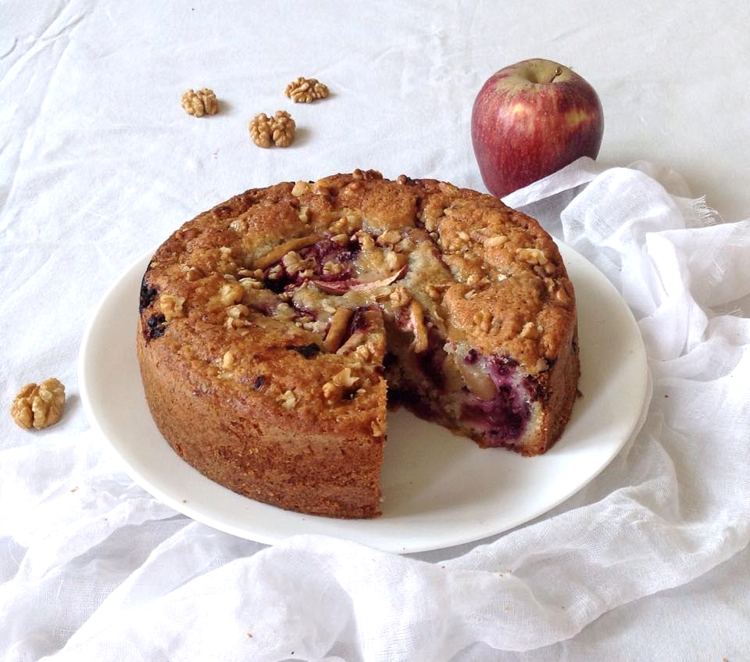 The recipe is very easy to follow but it is important to keep in mind to NOT over-mix while you are combining the wet and dry ingredients. While combining wet and dry ingredients, mix only until well combined. Make sure that all your ingredients ( except frozen blackberries), especially eggs and milk are at room temperature.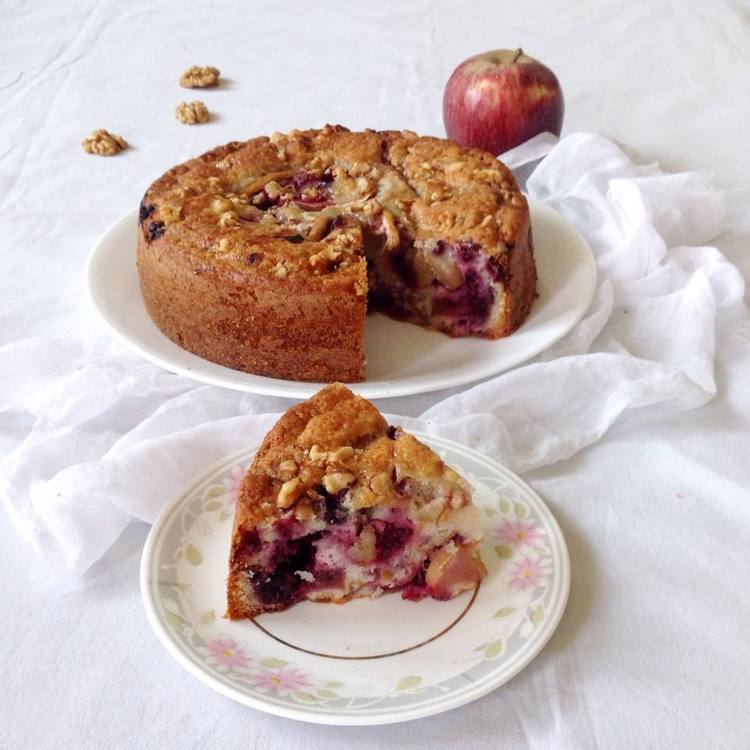 APPLE BLACKBERRY AND WALNUT CAKE
Ingredients
2 cups all purpose flour (maida)
4 tea-spoons baking powder
1 table-spoon lemon zest
1 + ½ cup white granulated sugar
1 cup vegetable oil
4 eggs
¼ cup milk
1 cup apples, thinly sliced, tossed in 1 tbsp lemon juice
1 cup frozen blackberries, NOT thawed, dusted with 1 tbsp all purpose flour
¼ cup crushed walnuts
Instructions
Lightly brush your cake pan with oil/ butter and dust with all purpose flour. Line with parchment paper. Pre-heat your over to 180C.
In a medium bowl, combine all purpose flour, lemon zest and baking powder. Whisk until well combined.
In a large bowl, beat sugar and oil until the mixture becomes light and fluffy, for about 5-7 minutes.
Add eggs, one by one, mixing well after each edition.
Now add the dry ingredients to the wet ingredients in three batches, alternating with milk. Do not over mix.
Using a spatula fold the walnuts into the batter. Reserve some for the top.
Pout the batter into the prepared cake pan.
Arrange the apples, blackberries and rest of the walnuts on the top.
Bake at 180C until a toothpick inserted into the centre of the cake comes out clean. This might take about 30-40 minutes.