I don't think you would have heard much about this one. An upside down fig cake might seem weird to the ears, but trust me, they're heavenly in the mouth.
It's also super healthy and doesn't feel heavy on the stomach, so you can have them anytime without feeling too guilty. Not only that, this cake is high in potassium and fiber.
If you're wondering what is the right time for fresh figs, it's basically from late summer to the commencement of autumn; August until October. Fig, or commonly known as Anjeer in India, is also easily available as a dry fruit but I've used fresh ones to add a lush flavour.
Try out this unique recipe and let me know how it turned out to be!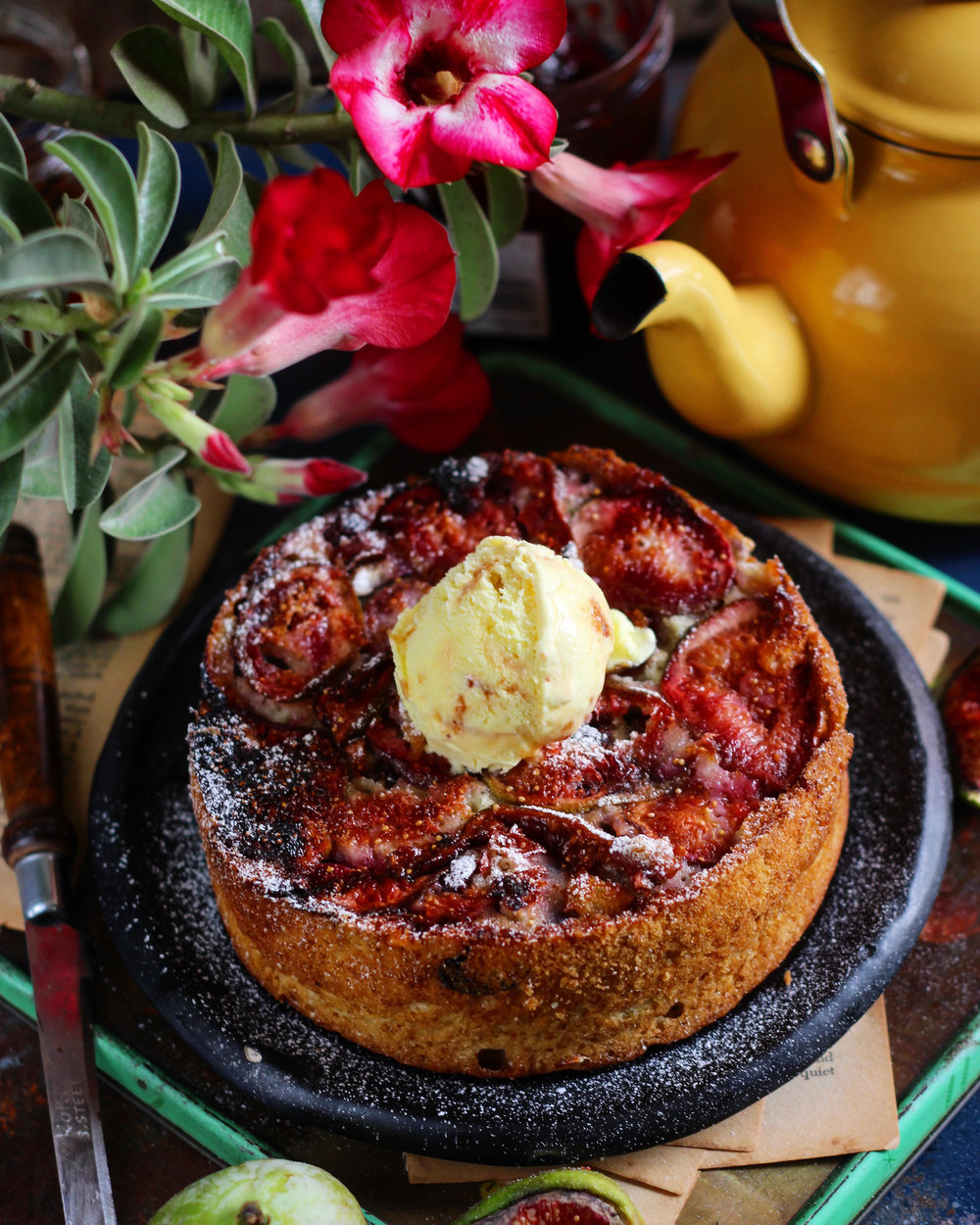 INGREDIENTS
butter, to line the tin
5-6 tablespoons lightly packed brown sugar
6 figs, thinly sliced
2 cups all-purpose flour
2 tea-spoons baking powder
3/4 cup granulated sugar
1/2 cup vegetable oil
2 eggs
3/4 cup milk
PROCEDURE
Pre-heat your oven to 180C. Grease the pan with butter and sprinkle the brown sugar evenly on the base.
Arrange the figs in an even layer on top of the sugar.
 In a medium bowl, whisk together flour and baking powder.
In a large bowl, using an electric mixer, beat oil and sugar.
 With mixer on low, beat in eggs one at a time. Add the flour mixture to the wet ingredients alternating with milk, and starting and ending with flour mixture. Beat until smooth.
Carefully pour the batter over the arranged fruit and bake for 30-40 minutes until the top is golden-brown. Let the cake rest in the tin for 10-15 minutes before taking it out