Berry cakes have always been my favorite. They are not just pretty enough to brighten up your day but also delicious enough to make your taste-buds dance. I used fresh raspberries, strawberries, cherries, cape gooseberries and blackberries for this recipe. You can play around with your favourite berries. This no fuss-recipe will be ready in to time. Just make sure that you don't over-mix while combining the dry ingredients with the wet ingredients. While combining the wet and dry ingredients, keep the speed on low, otherwise your cake with be heavy and dense instead of being light and fluffy.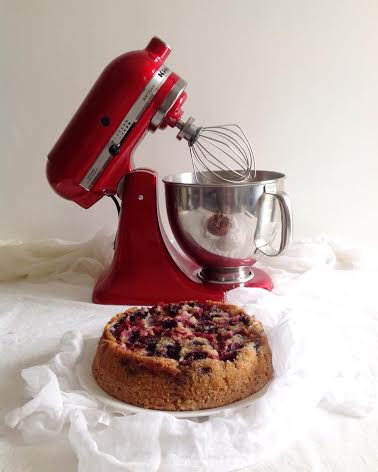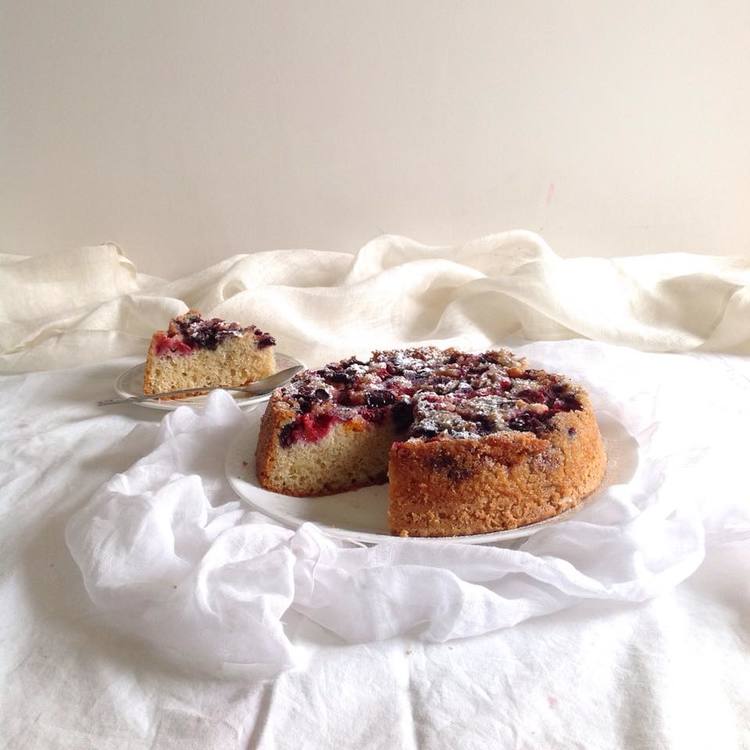 INGREDIENTS
2 cups all purpose flour
4 teaspoons baking powder
1 pinch of salt
1 tablespoon lemon zest
1 + 1/2 cups white granulated sugar
1 cup oil
4 eggs
3/4 cup milk
1 cup mixed fresh berries
PROCEDURE
Pre-heat the oven to 170C
In a medium bowl, combine flour, baking powder, salt and lemon zest.
In the KitchenAid® Stand Mixer, beat sugar and oil at high speed until the mixture becomes light and pale.
Reduce the speed to medium and add eggs, one at a time.
With the speed on low, alternately beat in flour mixture and milk, beginning and ending with flour mixture. Mix only until well combined.
Pour the batter into the KitchenAid® Professional-Grade Nonstick 9″ x2″ Round Pan
Place the berries on the top and smooth the top using a spatula.
Bake for 30-40 minutes or until a toothpick inserted into the centre comes out clean.
Dust with confectioner's sugar.