I'm sure you'll agree with me when I say that orange and cranberries is the most festive combination! Nothing spells Christmas as much as oranges and cranberries together. These scones have zest of an entire orange, a lot of dried cranberries and the rich-velvety English Breakfast tea from TeaBox. It is a very simple recipe and the scones are to die for. Just make sure you don't over work the dough once it's ready. Get baking yáll!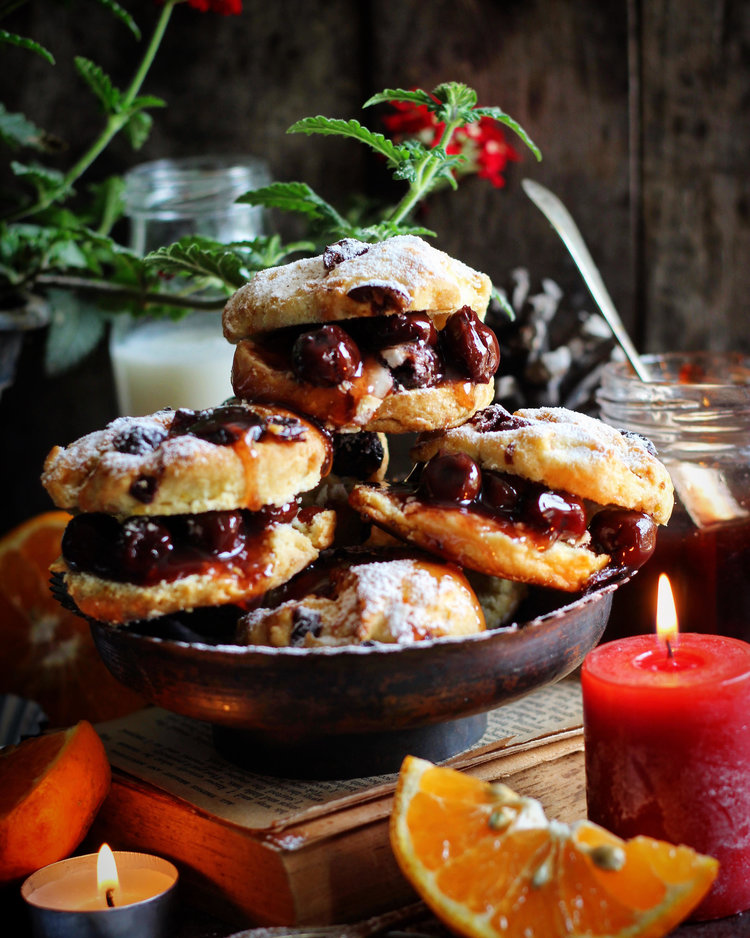 watch the recipe video HERE

BREAKFAST TEA SCONES
Ingredients
⅔ cup milk
2 tea pacs of Breakfast Tea
2 cups all purpose flour
1 tsp baking powder
40gm cold butter, cubed
1 tbsp sugar
zest of one orange
½ cup dried cranberries
1 tbsp milk, to brush on top of scones
cherry jam and whipped cream, to serve
Instructions
In a saucepan set over medium heat, heat the milk with the Breakfast tea. Bring to a boil and then let it cool.
Mix together flour, baking powder and sugar. Using your hands, break in the cold butter.
Make a well in the centre and add the tea infused milk. Add orange zest and mix until combined.
Transfer the dough on a lightly floured surface and add cranberries on top. Using your hands, slightly flaten the dough.
Using a cookie cutter, cut out the scones. Brush the tops with milk.
Bake at 200C for 12-15 minutes. Serve with cream and jam.