It's day 4 of the eggless recipe challenge and I'm happy to report that I'm back with a recipe. While I'm not even half way through the challenge, I'm surprised I made this far ha ha.  Today's recipe is this delicious eggless chocolate mousse cake.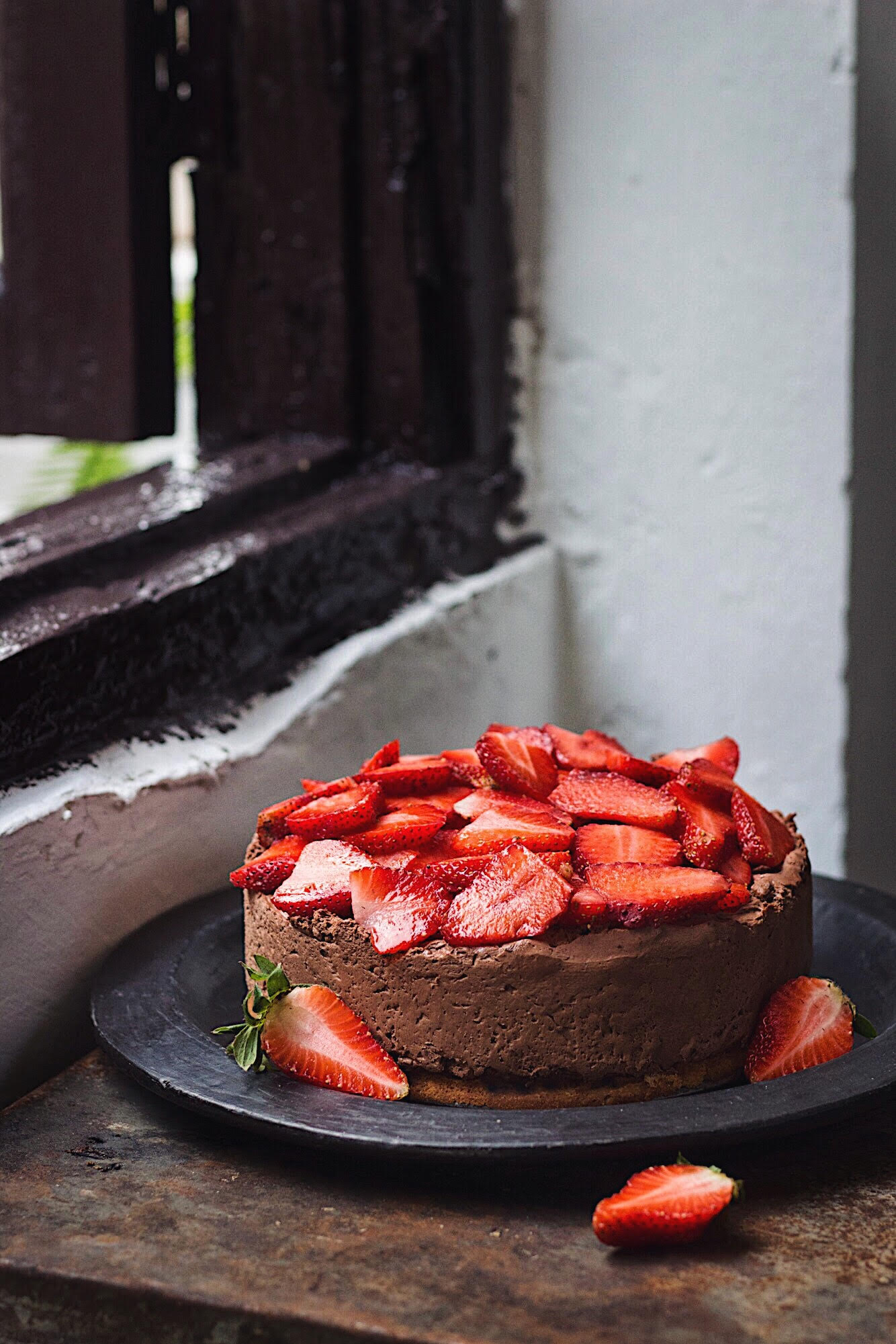 For the base of this cake, I simply used the left over dough of the tart shell I made for this maple and apple tart. The layer adds a nice bite and compliments the smooth and creamy mousse cake so well. Simply press the dough into the bottom of an 8″ spring form cake pan and bake until it is golden-brown. Make sure you let it cool completely before you pour the chocolate mousse filling on top.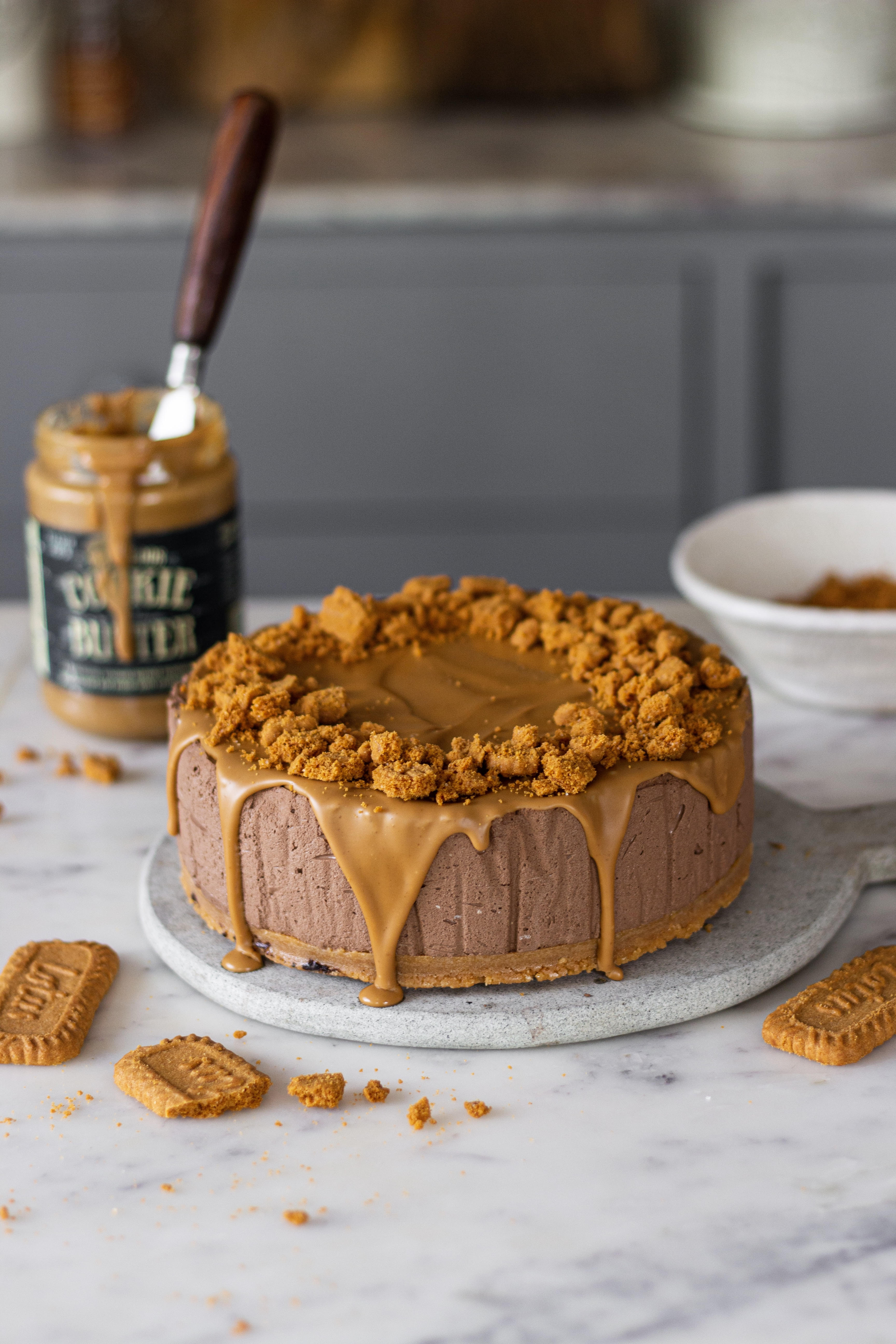 This rich chocolate mousse cake really depends on the chocolate you use. I use a 70% dark Valrhona chocolate. Use the best quality chocolate that you can get your hands on. I top the cake with fresh strawberries because I love them with chocolate and also because I wanted to make the most of them while they're still in season. You can simply decorate the chocolate mousse cake with chocolate shavings or toasted marshmallows.

CHOCOLATE MOUSSE CAKE
Ingredients
For crust
1 + ¼ cup crushed digestive biscuits
½ cup melted butter
For filling
2 cups dark chocolate, chopped
1 cup warm heavy cream
2 cups heavy cream, to be whipped
¼ cup cookie butter
Cookie crumbs, to top
Instructions
In a saucepan set over medium heat, bring 1 cup of whipping cream to a slight simmer.
Pour the hot cream on the coarsely chopped chocolate and mix until the chocolate melts and you have a smooth ganache. Let is cool completely.
Using an electric mixer, beat the other 2 cups of cream on high speed until is doubles in volume and forms firm peaks.
Carefully fold the cooled ganache into the whipped cream. Do not mix vigorously or you'll knock out all the air. Pour the mixture onto the cooled base.
Let the cake rest in the refrigerator for 4-5 hours until it is set completely.
Pour cookie butter on top and garnish with cookie crumbs