Christmas is still more than a month away but I'm already excited. It is the best time of the year and for me, it's all about Christmas baking. Guess what? I've already started! If you've started planning your Christmas baking as well, I've got the best recipe for you- thumbprint cookies! These strawberry jam thumbprint cookies are perfect for any occasion- they're easy and fun to make and super yum. I'm sure everybody will love these. Who doesn't love these simple to make but fancy looking cookies. I fill them with strawberry jam and voila! Beautiful, festive delicious cookies that are perfect for Christmas.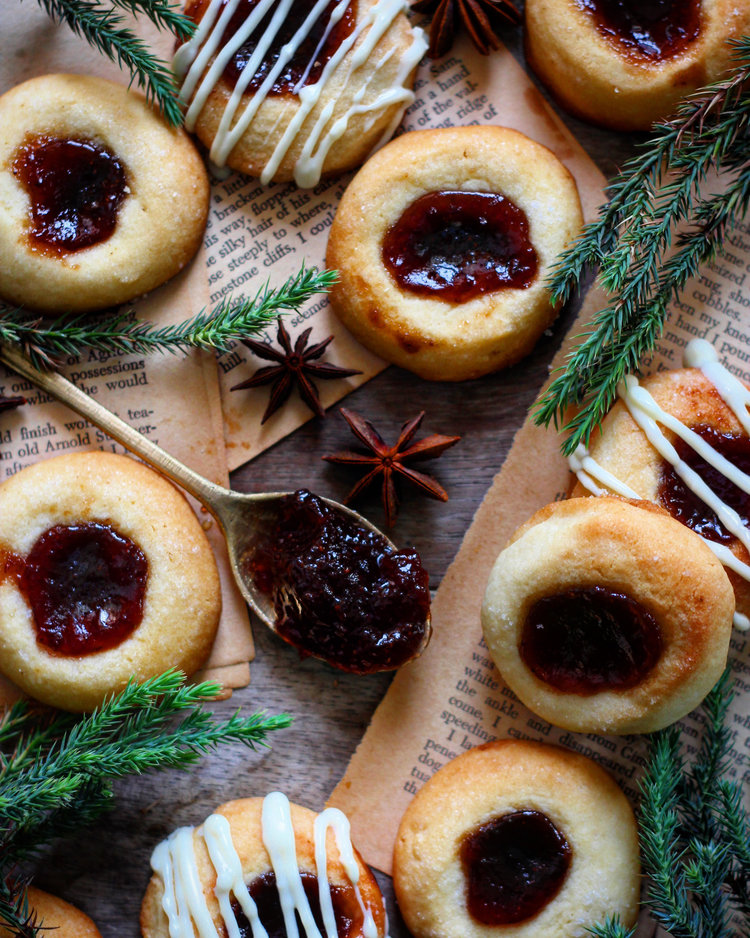 INGREDIENTS
1 3/4 cups all-purpose flour
1/2 tsp baking powder
3/4 cup unsalted butter, softened
1 cup castor sugar
1 large egg
strawberry jam, to fill
Melted white chocolate, to decorate (optional)
PROCEDURE
Preheat oven to 180C.
Whisk  together the flour and baking powder.
In another bowl, cream the butter and the sugar, until fluffy.
Beat in the egg until just combined.
Combine dry ingredients and wet ingredients.
Scoop the dough into 1-inch balls and place on baking sheet.
 Make a thumb impression in the centre of each ball. Fill the impression with organic strawberry jam.
Bake for about 15 minutes at 180C or until they become golden brown.