No one loves baked donuts like I do and that is why I've been making them so often. They're fun, delicious and easy to make.
This week I decided to make donuts for breakfast and what could be better than some hot donuts with strawberry jam? I got my hands on the delicious strawberry jam from 24 Mantra organic and made swirls on the donuts before I popped them into the oven. These donuts are incredibly light and perfect for breakfast. The strawberry jam adds a beautiful flavour to the donuts. To make the donuts moist, I use buttermilk in the recipe and also the organic sugar from 24 Mantra Organic. It is an organic sugar and still lends a super moist texture to the donuts like brown sugar would.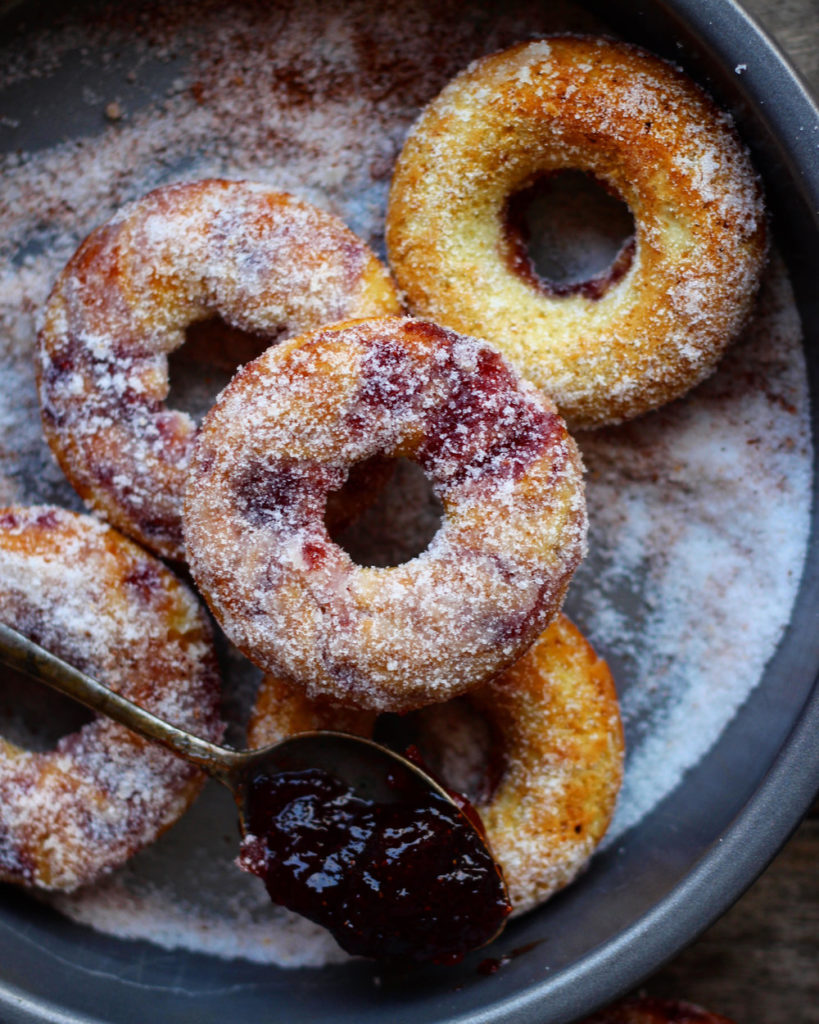 INGREDIENTS
5 tbsp vegetable oil
1/2 cup organic sugar
2 eggs
1+1/2 cup all purpose flour
1 + 1/2 tsp baking powder
1/2 cup milk
10 tbsp organic strawberry jam
PROCEDURE
Pre-heat the oven to 180C. Oil a donut pan.
Combine oil and sugar. Beat in the eggs, one at a time.
Beat in the milk.
Add in flour and baking powder. Do not over-mix
Pipe the batter into the prepared donut pan. Pipe strawberry jam on top and make swirls using a skewer. Bake for 15-20 minutes.