Mother's day is this very Sunday and I, of course, am taking the charge on you guys to whip something amazing! Me and my team have curated 10 recipes that are just about perfect for Mother's day. This mother's day dessert roundup is just the inspiration that anyone needs to bake something as beautiful as their mothers!
You guys have always shown me and my recipes such immense amount of love. I have reached here all because of you guys but everyday I thank my beautiful mother for maintaining immense patience with me. When I switched over to full-time baking, I always look back at the lovely support my mother extended towards me. You need to know that an Indian woman's kitchen is very personal for her. But, my mother extended it to me entirely and whole-heartedly. When my desserts stocked up in the fridge or even when I ended up wasting some ingredients due to recipe trials, she did not reprimand me. She comforted me instead. It is because of the soft cushion of love that she always had for me that my falls never hurt me. They only taught me.
Needless to say, mothers play the important roles in our lives. We learn endlessly from them and they give selflessly. And even though we probably can never show the same amount of love, we can have our dessert speak for us. This mother's day dessert roundup is just what she needs to feel that you really love her. Trust me, the magic of these desserts always work.
Mother's day dessert roundup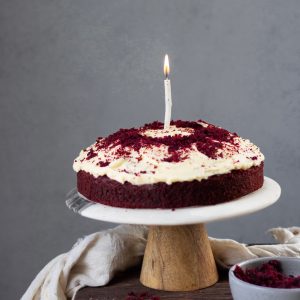 This eggless red velvet cake is to die for. Of course anything red velvet screams out a celebration anyway. But, this eggless red velvet cake is the perfect mother's day dessert!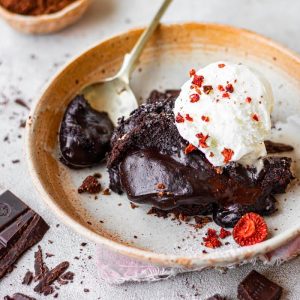 I am now accepting answers for why anyone would think that an eggless chocolate lava cake is not the best. The best in the world. Seriously, what is not to like in this eggless chocolate lava cake? Primarily made of chocolate- which you all love- and has a blast of chocolate in the middle too. We all can use a double chocolate recipe and this is why I recommend this easy, fast, and the yummiest eggless chocolate lava cake! This will certainly top my Mother's day dessert list!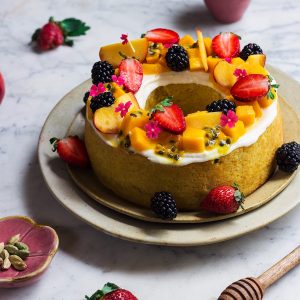 Mangoes are here and I hope you're making the most of them this season. Now it's time to bake a mango cake! Very excited to share another recipe from my book Bake With Shivesh. This one bowl mango cake is extremely simple to bake and all the ingredients you need are very simple and basic. I top this cake with cardamom cream cheese frosting and it's an absolute delight!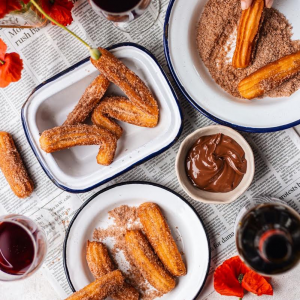 For those of you who actually do not know about churros, they are literally small bites of heaven. I really have a fascination for desserts that are cinnamon-sugar coated, like snickerdoodles and these yum churros too! Of course, any fried thing really appeal to me, but when it is a dessert, how do I resist? Haha. These churros have a delicious cinnamon-sugar coating and EVERY MOM ON THE PLANET WILL LOVE THESE!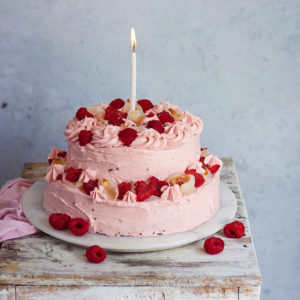 Every Mother's Day I make a special cake for mommy dearest. After a lot of brainstorming, I decided to make this two tier rose scented cake with raspberry frosting years ago and I still love it. I topped the cake with fresh raspberries and lychees. Rose, lychee and raspberry work like magic together! If you haven't tried this combination already, you definitely need to bake this cake right away! It also looks like the perfect mother's day dessert so try it at once.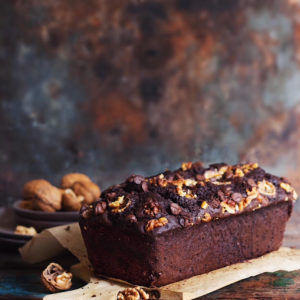 I don't like eating bananas otherwise but in banana breads- they're SO good! I've always wanted to bake chocolate and banana bread but then I decided to take things to the next level by making this super chocolaty triple chocolate banana bread! This is a super simple mother's day dessert. So, if you're new to baking- try it now.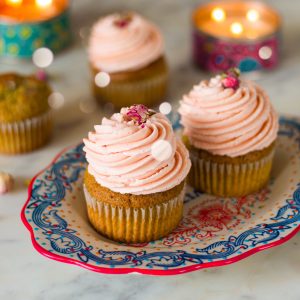 According to me, what really defines a cupcake is how beautifully it melts in your mouth. Each and every bite of your cupcake should be getting reduced to a mixture of the most delicious flavors. These super moist pistachio cupcakes pack TONS of flavor in each cupcake wrapper! Made from simple everyday ingredients, this easy cupcake recipe will be your new favorite this festive season. Moreover, the flavors of these pistachio cupcake are extremely desi- made for our uber-cool desi moms!
8. No-oven Eggless Vanilla Cake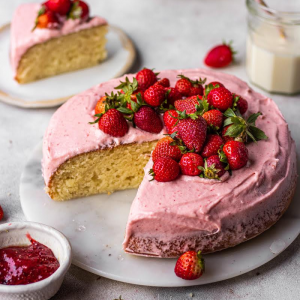 This No-oven Vanilla Cake is amazing because of the taste, textures, and amazing flavour. It is not only a beautiful cake that does not require an oven or a pressure cooker; it is also eggless. No oven? No microwave? NO PROBLEM! I still took care of you mother's day dessert.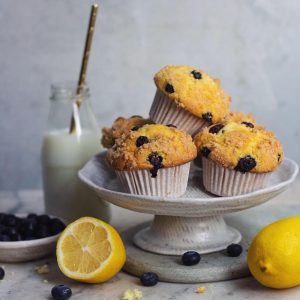 Every mother I have seen LOOOOVES her tea. These tea infused blueberry muffins are lovely, summery, delicate, and extremely yummy. If your mother does not get uber proud of you after this- change my name! Perfect mother's day dessert- hands down!
I go with my staple cream cheese frosting with these eggless lemon cupcakes and honestly, if I had it my way, every cupcake and cake would have a cream cheese frosting simply because how beautifully decadent it is! This recipe of cream cheese frosting is sturdy, pipe-able, and so, this is your best friend when it comes to frosting. Find the recipe here.