Summers are here in full swings and I just cannot handle the heat anymore! Although there is a substantial list of reasons for me to love Summers- like mangoes, mangoes, and mangoes! Do not we all absolutely love mangoes? Some people I know love the summer season ONLY because of this king of fruits. So, of course, how can I not come up with some delicious mango recipes to keep you all hooked to my page and of course- to mangoes!
Now, a little disclaimer about these mango recipes: they are going to make you love this fruit more. So, please be prepared for that! Haha. I absolutely gorge over these mango recipes and most of them are my favourites. The mango kulfi is always in the freezer and if you follow me on my Instagram, you have seen mangoes with my chia seed pudding. Both recipes are included in the following list by the way. These mango recipes are also quick and easy to make, they include this gorgeous fruit, and they are loved by all. Why wouldn't you make it?
Mango recipes roundup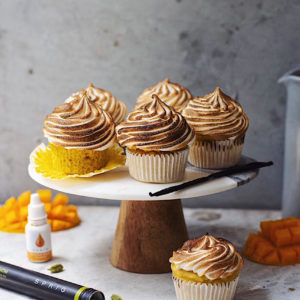 I've realized one thing on Instagram- you guys love mangoes! And I'm not surprised! They're honestly one of the very few things I like about the Delhi summer. Since y'all love mangoes so much, I'm delighted to bring to you this beautiful mango cardamom cupcakes!
You guysss, it is getting hotter and hotter by the day which means summers are almost here! My most favorite thing about this super hot season is lots and lots of Mangoes! I get so excited every time the king of fruits is in season. I love making mango desserts and the first one that I shared this year is this delicious Kulfi.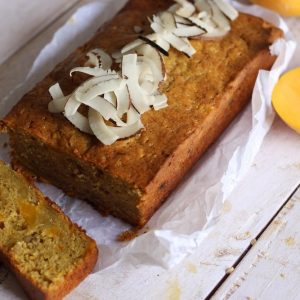 This Gluten Free Mango Bread is simple, mouthwatering, and has summer's best friend – Mango in it. Because it's already the end of May and different varieties of Mangoes will soon start doing the rounds of markets near you.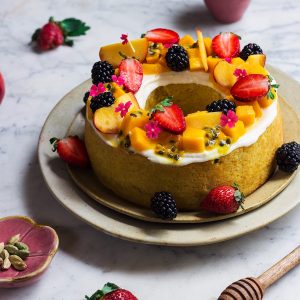 This one bowl mango cake is extremely simple to bake and all the ingredients you need are very simple and basic. I top this cake with cardamom cream cheese frosting and it's an absolute delight!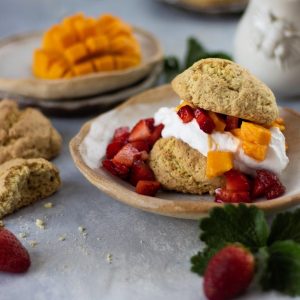 This period of the year is the best period to utilize the most delicious fruits that you will get all year round for your desserts and these are mangoes and strawberries. Their colors, their flavors, their textures combined together are the best combination and taking inspiration from this, I created the simplest, the easiest, and the most delicious of mango-strawberry shortcakes
This eggless mango cream-cheese tart makes for the perfect summer dessert because the kick of cream-cheese and the sweetness of mangoes is very refreshing. The kick of cream cheese is just what you need to elevate a tart!
  Summer is here and while I'll spend the next few months complaining about how much I miss the winter, the mangoes will keep me happy. Chia pudding is my favorite pick for a healthy breakfast ( when I'm not eating pancakes and waffles ha ha)  and I make them all the time. This mango chia pudding is going to become your favorite breakfast option. It's healthy and delicious and will keep you going for the day. Mango chia seed pudding for the win!
Don't we all love an easy summer dessert that is easy to make? This eggless mango mousse is all kinds of delicious. It only calls for 3 ingredients and you can prepare it in no time!
I also love this eggless mango mousse because it is so refreshing and light. You can make a big batch for your lunch party a day before and impress your guests without putting in too much time and effort.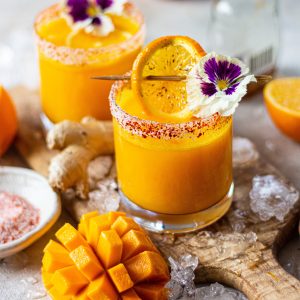 We've all been at home for quite some time now and there is nothing to distract us from the weather changes. May means summer and summer means keeping yourself hydrated and refreshed at all times! What better way to do this than by making some home-friendly summer drinks that are not only delicious, but also complete flavor bombs!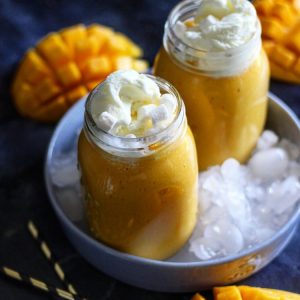 In my house, you know it's summer when mum starts making this Mango Milkshake almost every morning. Everyone in the house loves it! It's so yum and refreshing and you just can not help but oblige yourself to an extra glass!