It is so amazing how the underdog microwave has gained so much popularity in the baking world. Microwaves are not only being used to preheat or defrost foods, but for baking full fledged desserts. The simple reheating mode also does wonders. I have baked everything from 70 second mug cakes, cupcakes, to 6 minute chocolate cakes. But what excites me the most is the convection feature which practically converts the microwave into an oven and works just like it. But the confusion still remains as to what kind of bakeware can you use in a microwave.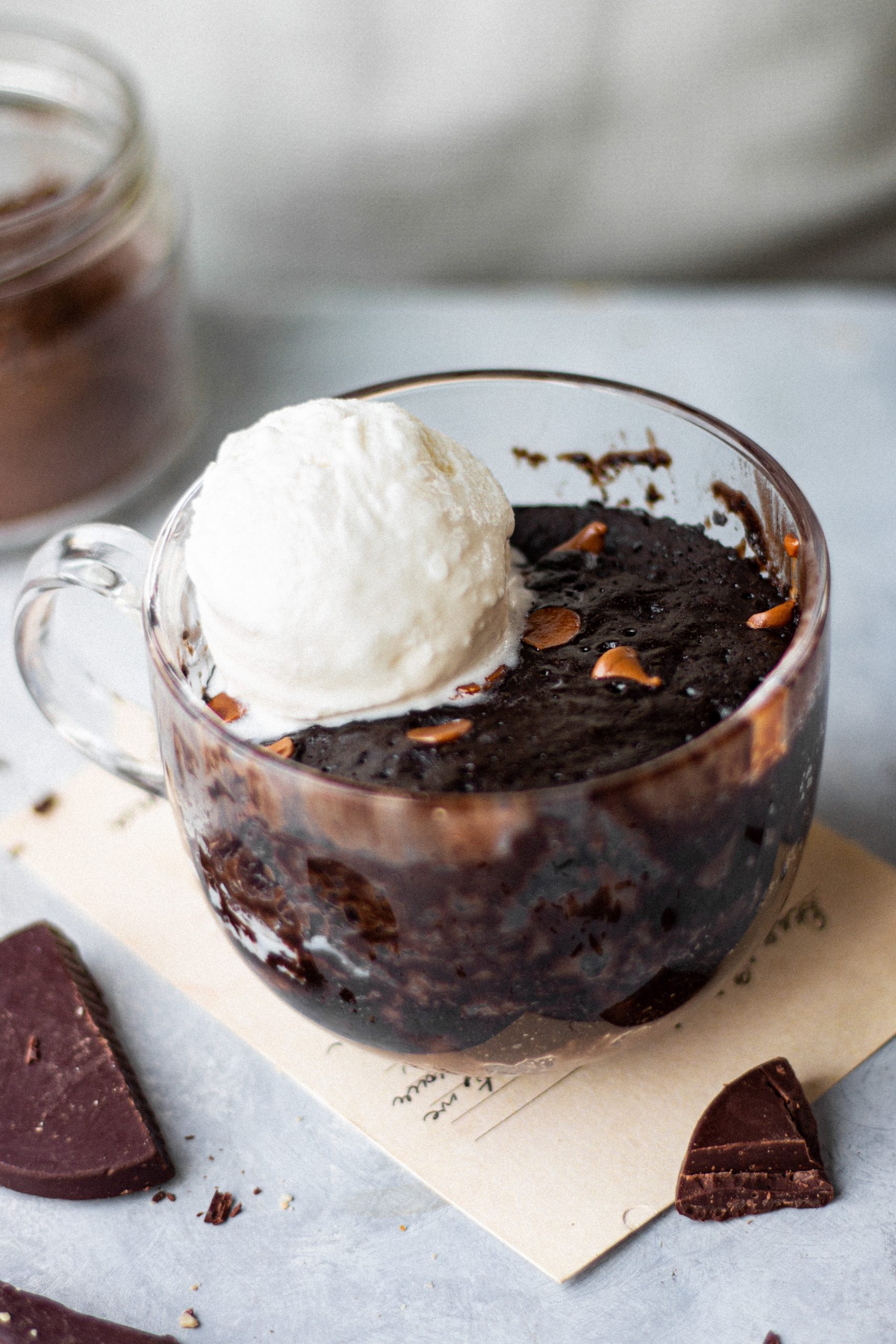 Both the reheating mode and the convection mode uses different types of bakeware. Let's differentiate between the two and understand why we need to be careful while choosing our bakeware while baking in a microwave.
What is microwave bakeware
A Microwave Bakeware is a microwave-safe bakeware made from very strong materials that can work well with microwave rays. The material used to make microwave bakeware does not become too hot, change shape, cause damage to the appliance, or produce harmful chemicals that contaminate food when food is baked in the microwave. When microwave-safe bakeware is exposed to the microwave rays, they should pass through its material and directly heat the food. Usual bakeware or cookware that restricts microwave rays from passing through the material is not suitable to be used in a microwave oven.
As a disclaimer it is always advised to check all your bakeware to ensure that they are microwave safe before purchasing and using it in the microwave. 
Re heating mode
This is the mode which normally all of us use to reheat/defrost our food. However on this very mode you can also bake instant desserts that require less baking time. I have already made so many and they always turn out great! The best kind of bakeware to use in this mode are glass, ceramic, or silicone. These materials can be used to make desserts like mug cakes, instant cupcakes or quick cakes that take 5-6 minutes or less to cook. However using any kind of metal is strictly a no-no in the reheating mode. This can be very dangerous and can even cause electric sparking in your microwave.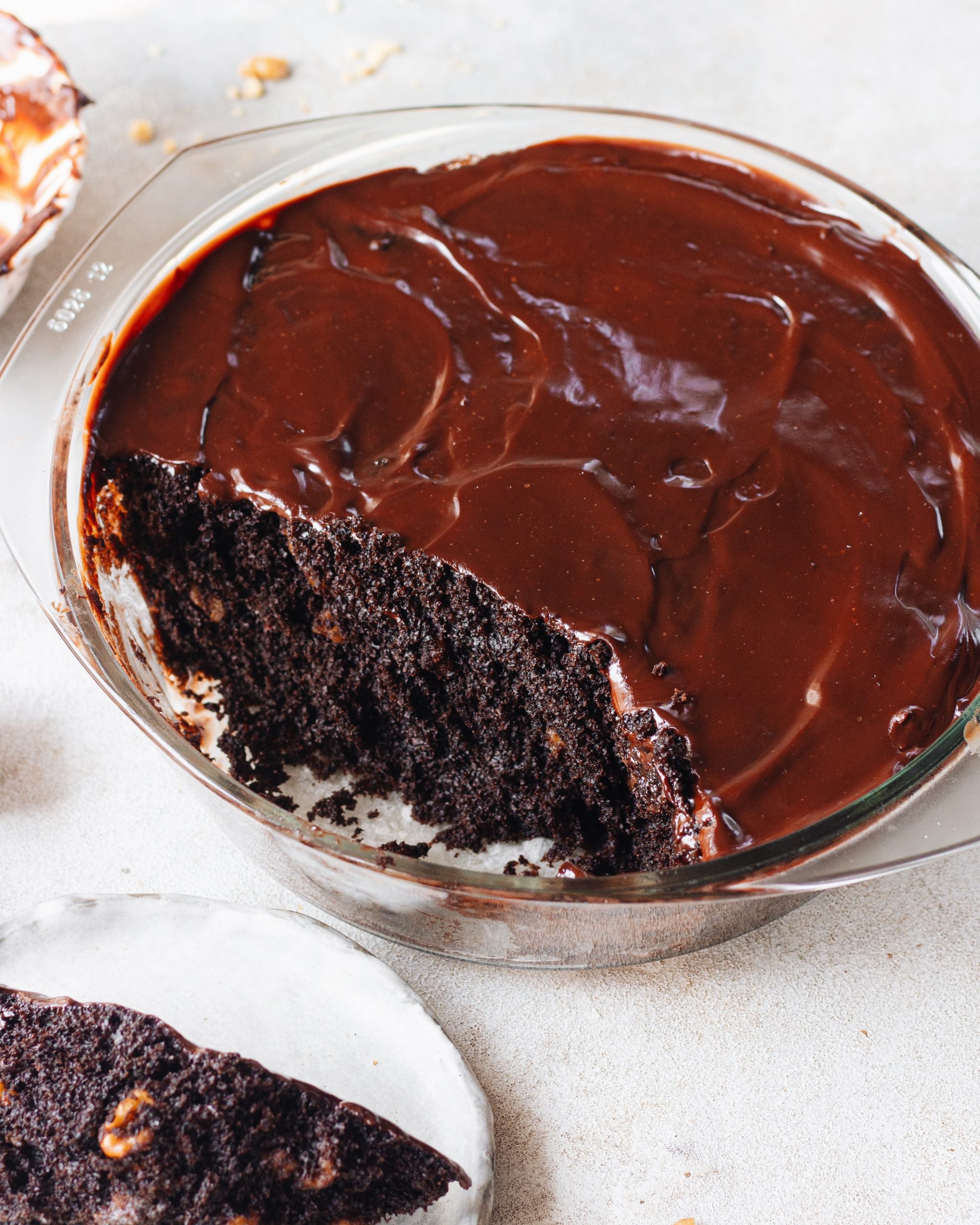 Glass
Glass containers/bakewares like borosilicate are often used to bake in the microwave. It comes in either square (https://amzn.to/2TlbZgO ), circle (https://amzn.to/3pJ7uZV ) or rectangular https://amzn.to/3xeYq1q ) (shapes ranging from 4 inches to up to 9 inches that can fit in the microwave. Since glass is not a great conductor of heat, it does not evenly cook your dessert ,which is why it is not my personal favourite bakeware to use for the convection mode. But for the reheating mode, since the cooking time is less glass works really well and the results are decent.
Ceramic
Ceramic bakeware performs very similarly to glass. Thanks to its coating, it won't leave any lingering flavors after washing. While glass and ceramic perform similarly and require similar care, you might want to choose ceramic dishes for their looks. Ceramic dishes come in a wide array of colors and patterns which can be a real highlight and I will be lying if I tell you I didn't pick them for their gorgeous looks! Sharing my few favourites here: https://amzn.to/3x8HZDu , https://amzn.to/3gdBkm8 , https://amzn.to/3vnaDzP 
Silicone
Silicone moulds come in a variety of shapes and sizes ranging from cupcake moulds, loaf pan, bundt, spirals, alphabets or even cartoons. They are extremely malleable, easy to demould and don't require greasing. My most commonly used silicone mould is the individual cupcake moulds that I use to make my microwave cupcakes.  I do however like to line the cupcake moulds for easy access and retaining the shape of the cupcake but that is optional. Silicone moulds on the other hand are more suitable for desserts that benefit from refrigeration and freezing like pana cotta, mousses etc. 
Convection mode
This mode makes your microwave react just like an oven which means using metal is absolutely okay. With this mode you can simply bake in a microwave just like in an oven. Which means aluminum and non-stick pans. However you can still use microwave safe glass, ceramic and silicone bakeware in convection mode as well. Now the difference between reheating and convection is that for the convection feature we need to place a metal wire rack before playing your mould on in the microwave. 
Aluminum
Aluminum cake moulds are the most commonly available and widely used. They are economical, and durable. Aluminum moulds are non-stick so greasing the tin very well is extremely necessary. Because of its metallic nature, it also conducts heat very well and allows even heating and baking of your dessert. Using aluminum would be a great choice to use in your microwave for the convection feature.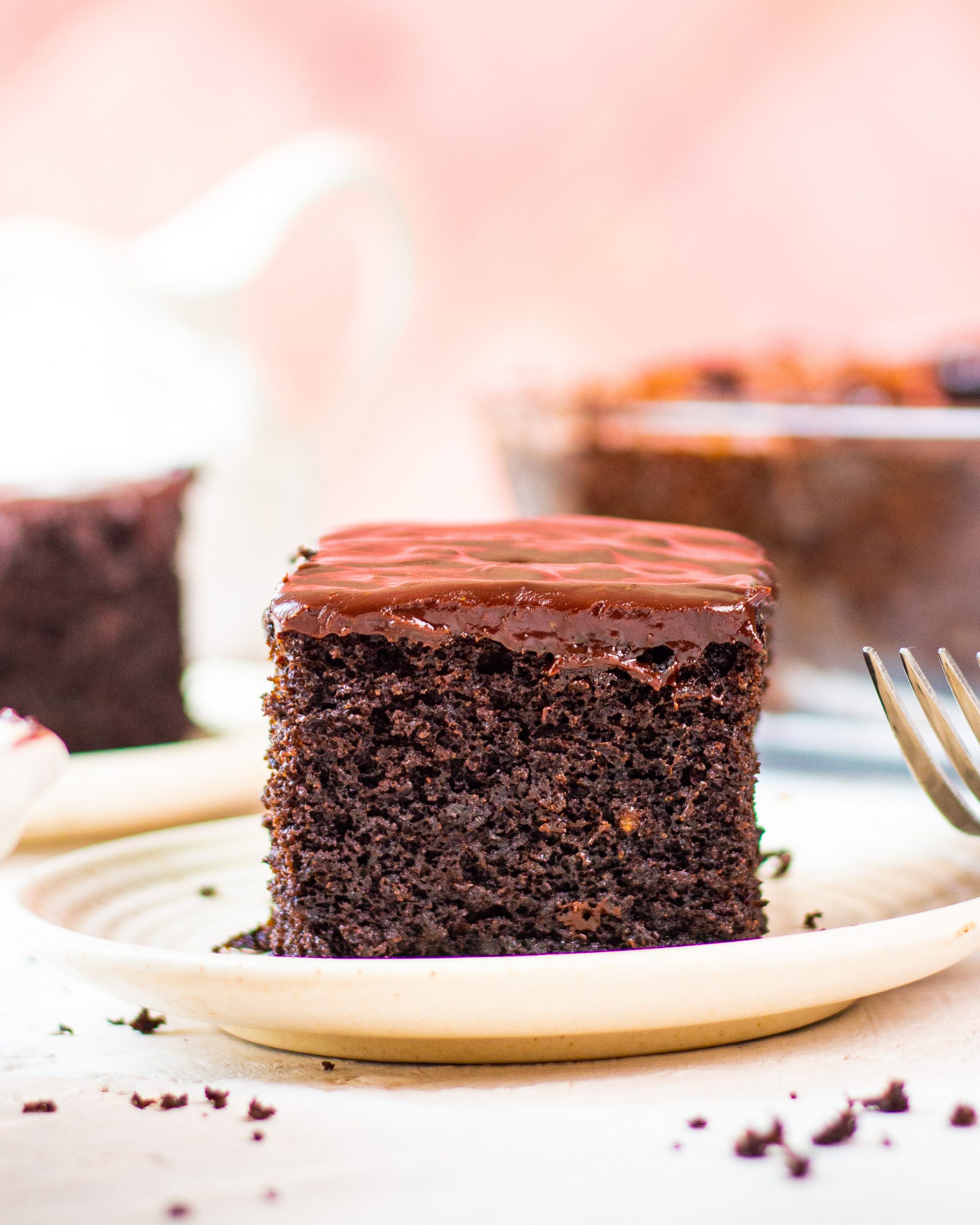 Non-stick pans
Non-stick pans are another great option. They are usually seen to have a grey or black coating on the inside. Even non-stick baking tins require some greasing before you pour in your batter. The release is comparatively better than aluminum. Because of their non-stick coating, they require better care. You need to be careful of using less harsh materials while cleaning these moulds or the non-stick coating will come off. Also, these are much more expensive than aluminium pans in comparison. Sharing my favourite springform  pan set https://amzn.to/2SqNdvN 
Baking tray
Usually all microwaves come with a baking tray that is mostly used to prepare pizzas/cookies. This baking tray is made from anodized aluminum. Being made from aluminum means it conducts the heat better to whatever we are baking. It is used in the convection mode basically to cook anything that needs a flat surface to cook. I often like to use this tray to make cookies that helps me cook them evenly . 
Purchasing Microwave-safe cookware/bakeware that is different from the usual
You should keep your Microwave size and function in mind while you purchase your Microwave cookware/bakeware. Keeping in mind the size of your microwave it is recommended to avoid purchasing oversized microwave bakeware that comes with huge handles. Such cookware may hit the sides while they rotate on the turntable. 
Shallow microwave cookware/bakeware that is either round or oval in shape allows quick and uniform distribution of heat. Square or rectangular cookware/bakeware sometimes causes hot spots. These hot spots result in hardening or drying of foods.
You can get your hands on the microwave that I have been using and loving :  https://amzn.to/3gcf2RC 
I hope this article was helpful and  now you know what you can and cannot use while making dessserts in the microwave. Happy baking!