I think you guys know that I love experimenting and playing around with my desserts. Whatever ideas come to my mind, I try my best to mold it and modify it and therefore, get a beautiful dessert recipe for you guys. This lemon and black tea cake is just another addition to such fun recipes on the blog.
I'll also be sharing the recipe of grapefruit madeleines infused with jasmine tea soon but today's recipe is this gorgeous lemon cake infused with black tea. I hope you enjoy these unusual flavors!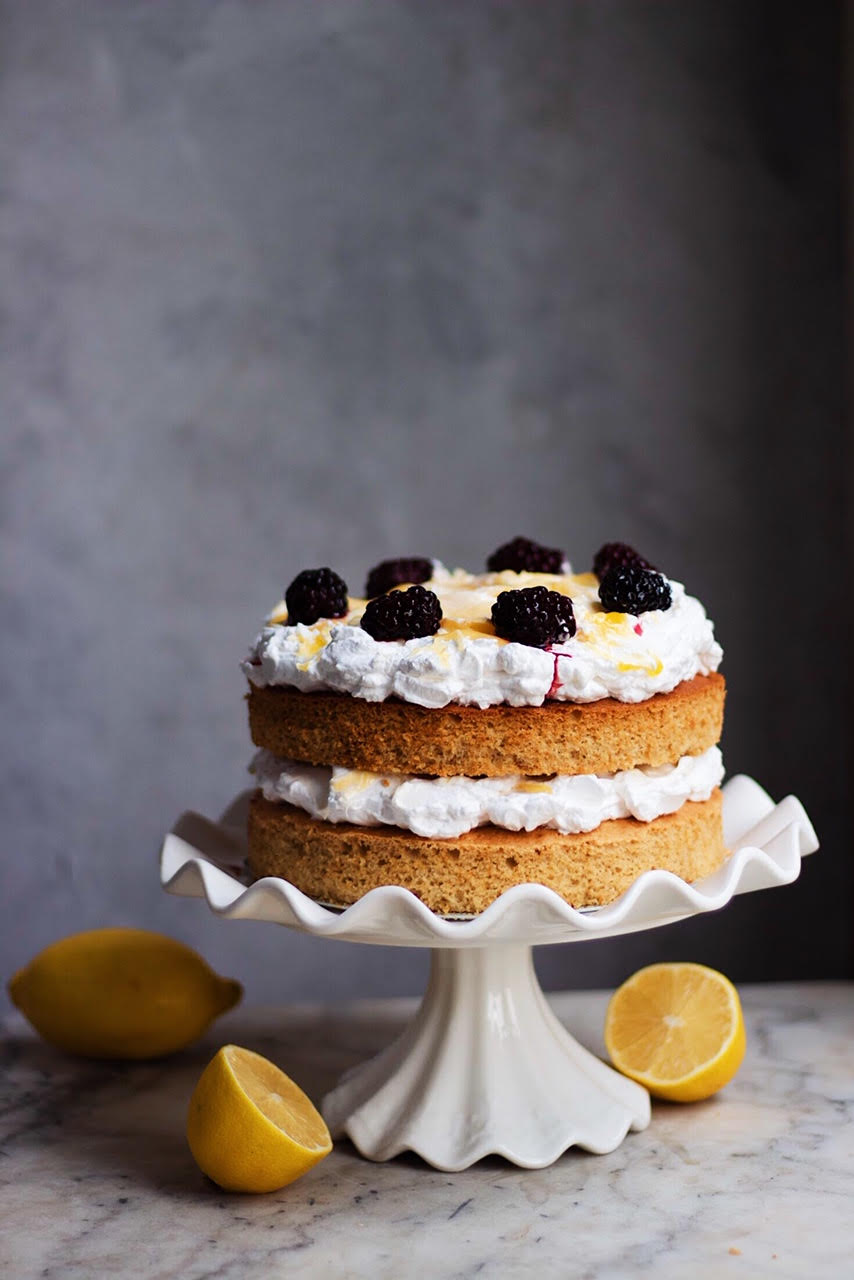 Perfecting black tea cake recipes
Black tea cake recipes are a little tricky as the flavor of tea might end up overpowering the entire dish if the tea mixture is not made well. Or probably, you can end up not experiencing the taste of tea at all- which, by the way, is such a downer. If you don't want either of these things to happen with this beautiful and moist lemon and black tea cake, you need to be careful with the ingredients of the recipe, but more so with the measurements of the ingredients of this lemon and black tea cake.
The recipe calls for you to use half a cup of milk and two teabags of black tea. Be aware that you certainly can not play around with the tea measurements because of the aforementioned reasons. If you just follow the recipe well, you can certainly get the ideal lemon and black tea cake. In case you're a beginner and you wish to learn baking in a more comprehensive way, you can check out the Baking Tips for Beginners blog on the website!
More Tea Cake Recipes
The following are more tea infused recipes like this decadent lemon and black tea cake. I hope you'll like these. For more and for regular updates about yummy baking recipes and for baking tips and tricks, you can follow me on my Instagram!
Lemon and Black Tea Cake Recipe
LEMON AND BLACK TEA CAKE
Ingredients
½ cup (120mL) milk
2 teabags black tea
2 cups (240g) all purpose flour (maida)
2 teaspoons (8g) baking powder
½ teaspoon (3g) baking soda
½ teaspoon (2g) fresh lemon zest
¼ teaspoon (2g) salt
¾ cup vegetable oil
2 eggs
1 cup (200g) castor sugar
1 cup (240mL) sweetened whipped cream, to top
½ cup (125g) lemon curd ( recipe HERE)
8-10 blackberries, to top
Instructions
Pour the milk in a saucepan set over low heat and dip the tea bags into it. Let it heat until the mixture comes to a boil. Set it off heat and let the mixture cool.
Pre-heat the oven to 180*C. Line two 4" round cake pans with parchment paper
In a bowl, whisk together flour, baking powder, baking soda, lemon zest and salt
In a separate bowl, beat vegetable oil and castor sugar at high speed. Bear in the lemon juice.
Add eggs, one at a time and beat well after each addition.
Mix in the milk & black tea mixture
Using a spatula, gently fold in the dry ingredients into the wet ingredients. Mix only until well combined.
Pour the batter into the prepared cake pan. Bake at 180*C for 30-40 minutes or until a skewer inserted into the center comes out clean.
Once the cakes have cooled completely, gently layer them with a generous layerof whipped cream and lemon curd. Decorate with blackberries