Who doesn't love a good dark chocolate ganache? It's chocolatey, it's creamy and oh-so-delicious! My favorite part- this dark chocolate ganache it's super easy to make, calls for just 2 ingredients and takes only a very little time to whip up. I'm not a fan of butter-cream frosting because it's too heavy and while I love cream cheese frosting, it is too expensive. This is when dark chocolate ganache comes to the rescue! What is not to love?
Since the recipe of the dark chocolate ganache calls for only 2 ingredients- chocolate and cream, make sure you use the best quality available. Cream is a staple in my kitchen. I use it all the time in a lot of recipes like different types of ganache including this dark chocolate ganache and caramel sauce. Let's get started!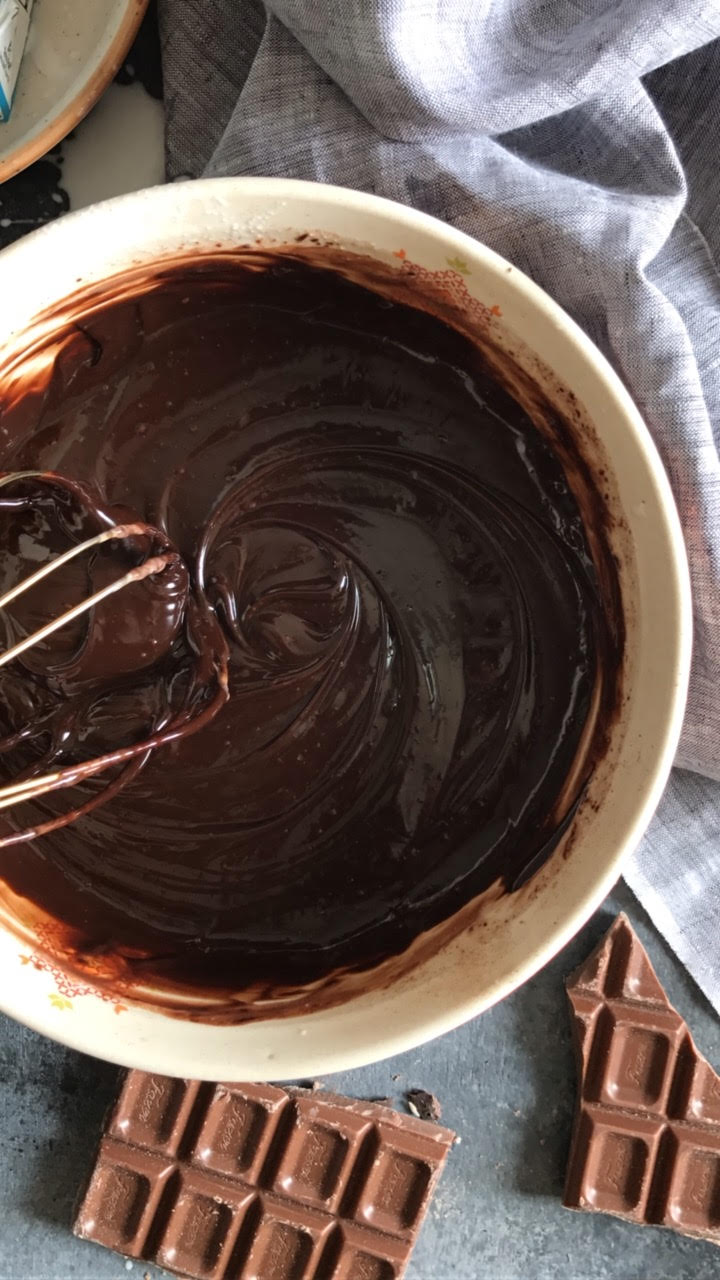 Easy Ganache Recipe
Guys, think about it- this dark chocolate ganache has literally just two ingredients, will not take more than 10 minutes on the clock, and will hardly take any extra effort. This ganache is smooth, creamy, decadent, and has the ability to elevate any dessert whatsoever. Have a plain cake which looks a tad bit sad or muffins that need upgrading or tarts that need to be filled? Use ganache and you're good to go!
Also, if you guys end up whipping this ganache anytime, please do not forget to tag me on Instagram and use the hashtag- #bakewithshivesh!
Tips for the perfect ganache
You are sure to get a smoother texture of this dark chocolate ganache if you add the cream little by little instead of adding it all together.
For a better understanding of which chocolate to use, you can refer to the Types of Chocolate article on the blog.
Make sure the cream is hot enough to melt the chocolate but the cream is not boiling as this will burn your chocolate.
Dark Chocolate Ganache Recipe
Dark Chocolate Ganache Sauce
Ingredients
2 cups finely chopped dark chocolate
1 cup fresh cream
Instructions
In a saucepan set over medium heat, bring the cream to a simmer,
Pour the hot cream over chopped chocolate and let it rest for a minute.
Whisk the chocolate cream mixture until everything is combined.
Let it cool in the fridge for about 30 minutes before using it to decorate cakes.