We are all looking for things that make our life easier aren't we? I mean daily life is enough to deal with as is. Your desserts shouldn't cause you more trouble. I have just made my dessert preparations super super easy with this 3 ingredient easy chocolate frosting! All you need is some condensed milk and chocolate. 
Yes, you read that right. Condensed milk is so commonly available in the local markets and so is chocolate and you probably have both of these ingredients in your kitchens already! The third ingredient is some vanilla extract but if you want, you can easily leave it out. Let me show you how to make this 3 ingredient easy chocolate frosting.
Process of making this easy chocolate frosting 
The first thing you need to do is get a full can of sweet condensed milk and some chocolate. 
This 3 ingredient frosting requires us to use the stove top and melt the chocolate with the condensed milk. 
In a saucepan over low medium heat, you first pour in the condensed milk and then add on the chopped chocolate. This mixture needs to be cooked for about 7-10 minutes and you need to constantly stir it while it is on the stovetop. 
After a few minutes of cooking the mixture, you will see that it starts to thicken up. The more you cook the mixture, the thicker it will get. After 7 minutes, if you have reached the desired consistency, turn off the heat and let the frosting come to room temperature. 
Once the frosting has cooled, transfer it to a piping bag and use it however you like!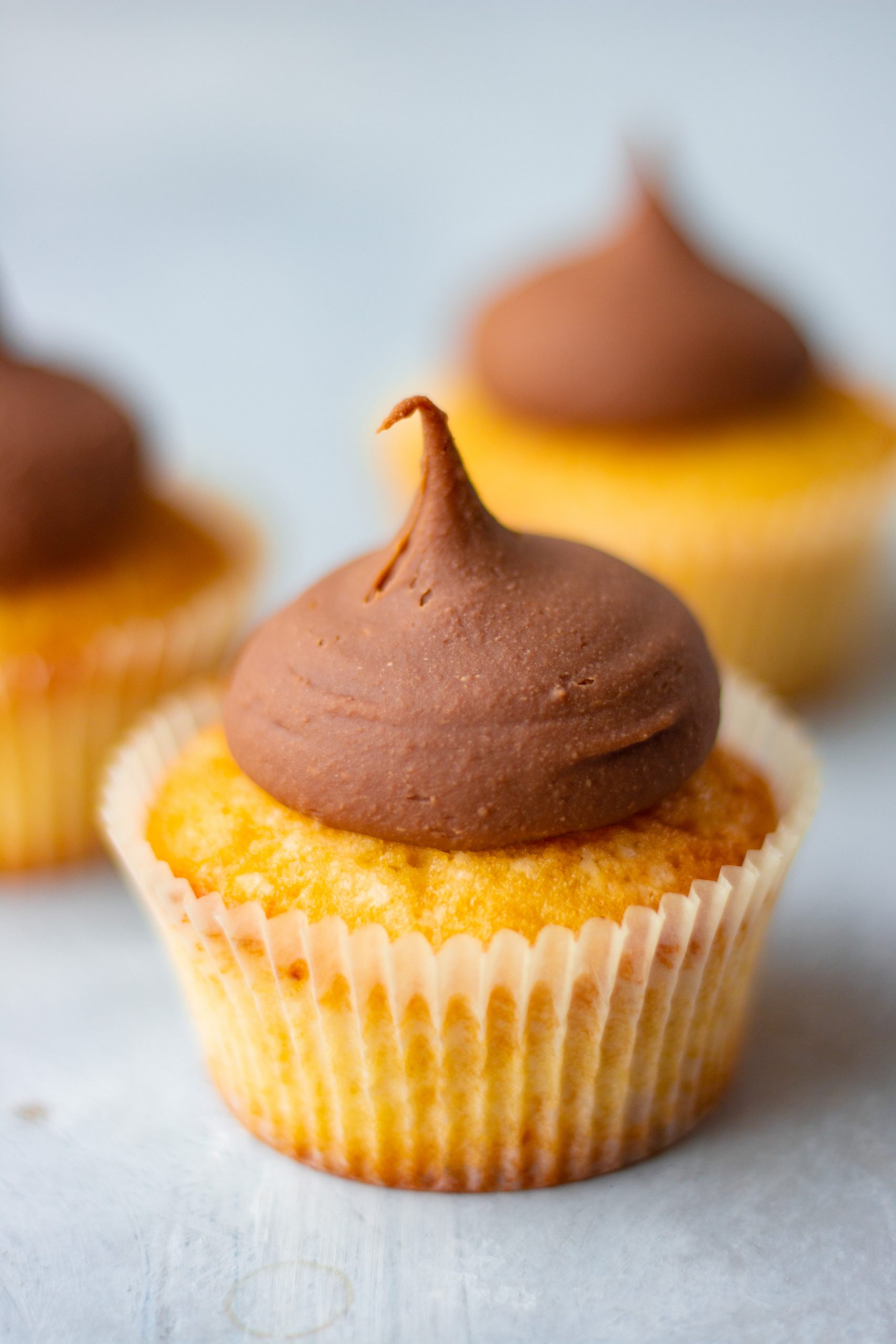 Things you need for easy chocolate frosting
My favorite part about this frosting is that you do not any fancy equipment like an electric mixer to make it. You don't even need any additional ingredients like cocoa powder, icing sugar, or even butter. It is a very simple 3 ingredient frosting that you definitely need to try out.
Which chocolate to use for easy chocolate frosting 
While trying out this recipe, I used Vanhouten dark chocolate. You can use any cooking chocolate you like. This includes Morde, Vanleer, Calebeaut, and Regal. There is a new local chocolate brand called Colocal, you can try out their chocolate too. 
Whichever brand you buy, I would recommend sticking to dark chocolate only for this recipe. We are using sweet condensed milk as the second ingredient and that will add lots of sweetness to your frosting. Using dark chocolate ensures a good balance of flavor and perfect for using it further on other desserts. 
The process requires you to cook the chocolate with the condensed milk for at least 7 minutes. So make sure to use cooking chocolate so that it cooks well and the fat of the chocolate does not split during the cooking process. If the fat separates, it will make your frosting greasy and not so appealing. 
Important points to keep in mind: 
Use a heavy bottom saucepan for this recipe. You need to cook the chocolate and condensed milk which requires constant motion of stirring so that nothing sticks to the bottom of the pan and so that nothing burns. Constantly stirring along with using a heavy bottom saucepan will make sure there are no burnt sugar bits in the chocolate frosting 

One thing I want to share about using condensed milk is that you open the jar at the very last second before using it. I find that if you open the can too early and leave it to get exposed to air, the condensed milk forms a film on top. Now technically there is nothing wrong with this but I just like to have a very smooth pour of the condensed milk. 

Make sure to chop your chocolate evenly and in small chunks before adding it to the saucepan along with the condensed milk. Small chunks take less time to melt and also melt more nicely than bigger chunks. This will ensure that your frosting has no chunks and it's all a smooth homogenous mixture of chocolate and condensed milk. 

For stirring this hot frosting, using a wooden spoon will be a better idea than to use a plastic spatula. Wooden spoons can endure a significant amount of heat. 

While stirring, it is possible that you might see some lumps in the frosting but that is okay. Keep stirring till you reach the desired consistency and you will have a smooth mixture. 

Remember, because you are using condensed milk and making this frosting via the cooking method, your final frosting will be extremely hot. Don't touch the pan or the frosting before it has cooled down. 

You can also chill the frosting in the refrigerator. Make sure to contact wrap it with some cling wrap and then chill it. 

If the frosting becomes too stiff after cooling down., just microwave it for 20-30 seconds and you'll be back with a shiny, silky frosting. 
How to use easy chocolate frosting 
I had so much fun piping this gorgeous frosting onto some vanilla cupcakes. Just love classic vanilla-chocolate flavor combinations. You can use this frosting to pipe on any cupcakes and cakes. 
You can also make some cookie sandwiches with this frosting or some shortbread cookies with this chocolate frosting on top. 
Honestly, you can do whatever you like with it. I'd eat just spoonful of it. Its that good! 
You can follow my work on Instagram @shivesh17

easy chocolate frosting: 3 ingredients!
Ingredients
1 can (400gms) condensed milk
¼ cup + 2tbsp (60gms) chocolate (chopped)
1 tsp vanilla
Instructions
In a saucepan over low medium heat, add in condensed milk and chopped chocolate.
Let the chocolate melt and cook this mixture for 7-10 minutes till it thickens.
Stir continuously making sure nothing sticks to the bottom of the pan.
Halfway through, add vanilla and mix that in as well
Once thickened, turn off the heat and contact wrap the frosting and chill in the refrigerator for about 30 minutes.
Use the frosting as you like.