Frosting has become a very essential part of the cake making process these days. Somehow your cake just gets looks so much more lovelier and better with a clean, beautiful coat of frosting on it. Since it is one of the most aesthetic part of readying your work, doing it in the best possible way is a must.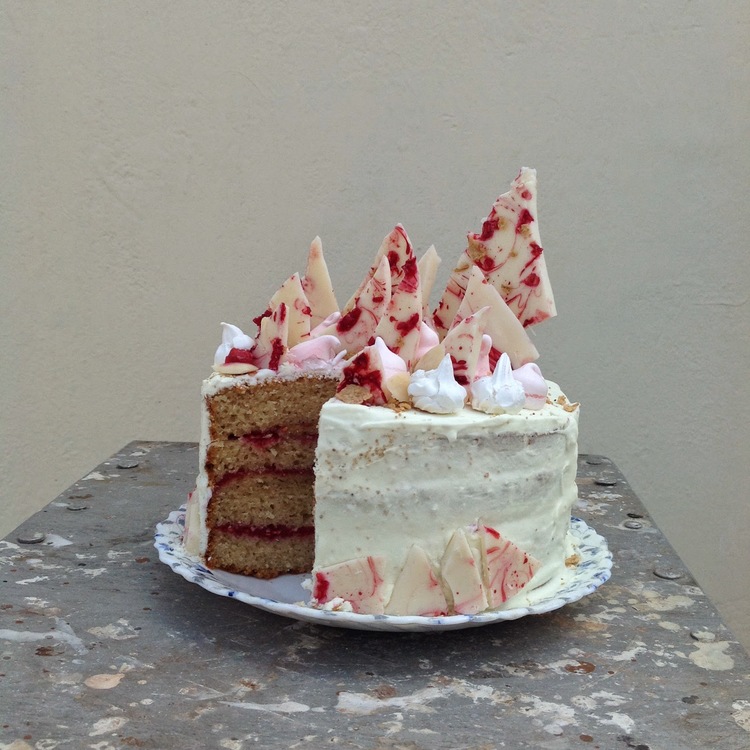 So below are 6 important tips to make your frosting work look professional and worth the time and effort.
• Always put strips of butter paper beneath the edges of the cake:
Before you start with anything else, it is important that you prepare your workstation for all the mess that could potentially take place. I hate it when I pause in the middle of the work to see things spilling or getting messy. This is why I always put in strips of butter paper or wax paper beneath the edges of the cakes to avoid the frosting from spilling on the surface below. You can easily get them off later when you are done with the whole process
• Ensure flat tops before filling or frosting:
If you plan to decorate your cake with toppings or icing, it always makes more sense to have a levelled top. It makes it easier for you to stack your requirements and give a more professional look to your ensemble.
In that case, be very sure that the top is even so that the frosting looks evenly put on the cake. You can always upturn the bottom to the top in order to get the levelled look.
Even when you are filling in between layers, make sure the layers are levelled to hold the cake in right proportions.
• Crumb coating is a must:
It never fails to surprise me how a lot of people think it is okay to go ahead with just one layer of frosting on your cake. Don't let it fool you; your cake will always have crumbs falling out of it. Which is why we crumb-coat cakes with frosting. The first layer of frosting is meant to hold your cake together and give it a base for the final, unblemished layer of frosting. So make sure you do apply that important layer of crumb coating to make your cake look polished.
• Start from the Center to the edges always:
An important tip while frosting or filling is to always drop a scoop in the center and work your way out, rather than spreading alongside the edges first. Take your offset spatula and flatten the frosting while gradually pushing it towards the edges. The excess on the sides could be pushed downwards to coat the sides of your cake and lock in the crumbs that are likely to appear. Make sure you run your spatula around the sides to make it as even as possible.
Also, remember to not entirely reach the ends when you are filling in for a layered cake. This is because too much amount of frosting and filling till the edges could spill it when you stack another layer on top.
• Cooling period after crumb coating is essential:
Patience is the key. Once you have crumb coated your cake, allow it to cool for sometime so that the layer has become considerably firm and hard. The whole point of crumb-coating is to provide an even base for your final layer of frosting. Unless the base is stiff to hold the outer layer, your cake could turn out to look very ragged.
• Dip the offset spatula in a jar of warm water:
One helpful tip that I employ is to dip in my spatula in a jar of warm water for a few minutes and then wipe it and use it to make the frosting look neat and even. The warmed up spatula will minimally melt the upper layer of frosting to smoothen the surface making it look refined.
These are only the basic tips you need to be very careful about. But you are always free to improvise and experiment better ways of getting around your cake. Don't forget to get back to the comment section below to pitch in your own tips that had enormously helped you, or share your experiences on frosting your cake.
Until then, have an absolute blast frosting your cake 😀