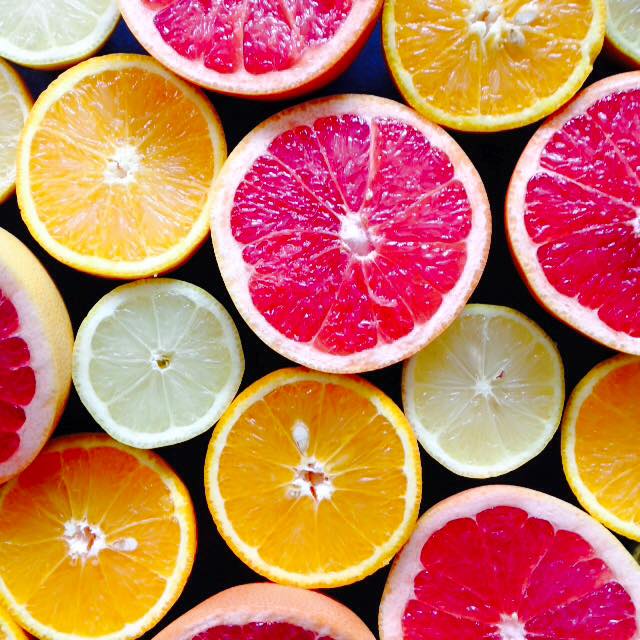 I have the perfect recipes to make summers more bearable for you. I love citrus. It is so refreshing- just what is needed in this heat. So all thanks to FoodHall, I got my hands on the best grapefruits, oranges, lemons and limes. Yay! I had an citrus-y treasure to work with. I also got a big watermelon and some fresh rosemary and basil from FoodHall. All these ingredients are the perfect heat beaters. I worked these ingredients into two super easy mock tail recipes- Watermelon- Basil cooler and Grapefruit-Orange cooler. I like to serve my coolers in Mason jar jugs that I rim using confectioner's sugar. These jugs are also stocked by FoodHall.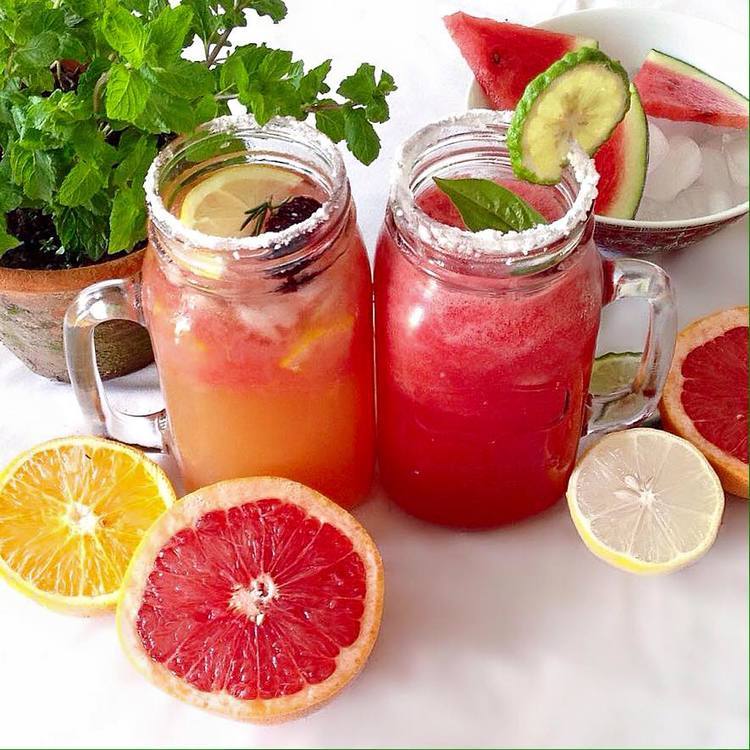 GRAPEFRUIT AND ORANGE COOLER
Ingredients-
2 cups grapefruit juice
1/4 cup lemon juice
1/4 cup orange juice
1/2 cup powdered sugar
4 cups club soda
crushed ice
Procedure-
In a large bowl combine juices and sugar, mix well.
Add club soda, stir gently.
Add ice. Garnish with a half a slice of lemon, a blackberry and rosemary.

WATERMELON AND BASIL COOLER
Ingredients
4 cups water melon chunks
2-3 small basil leaves
2 cups club soda
3 tablespoon lemon juice
crushed ice
Procedure-
Place the watermelon chunks, lemon juice and basil leaves in a food processor and purée until smooth
Pour it into a mason jar jug. Add in the club soda and mix well. Add crushed ice.
Garnish with a large basil leaf and a slice of lime