If you follow me on Instagram, you'd know London is one of my favourite cities in the world. I've visited thrice in the last two years and still can't seem to get enough of it. There is something about London that makes you feel at home. There is also so much to do that you just cant get bored. The streets, the parks, the restaurants and of course the bakeries. I'm sharing my list of London recommendations and the bakeries you must visit if you are in London.
MAITRE CHOUX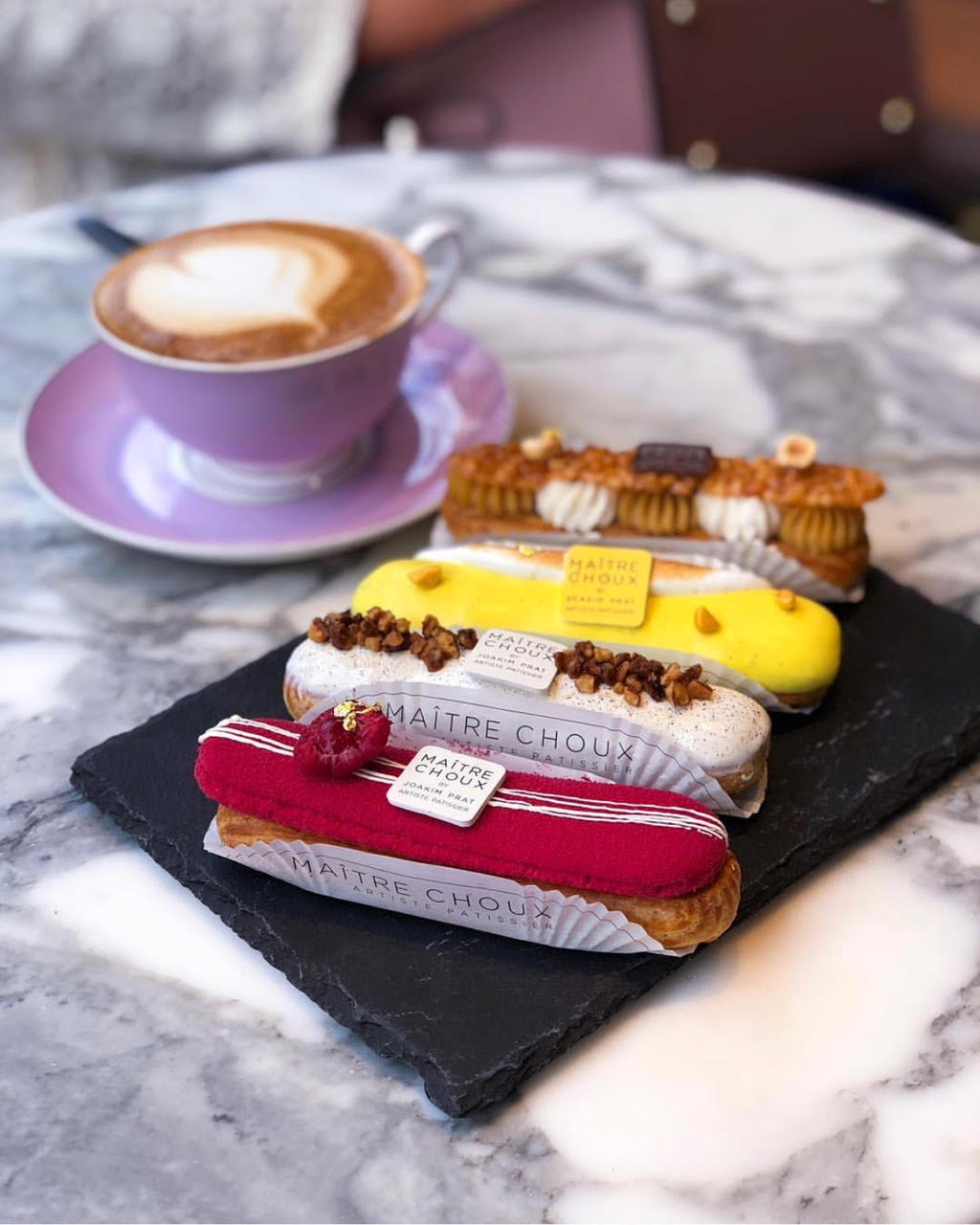 Visit for the best eclairs ever. This is definitely my most favorite stop for dessert in London. I would have loved to recommend flavors also but they're all SO good- I can't pick a favorite.
2. DOMINIQUE ANSEL BAKERY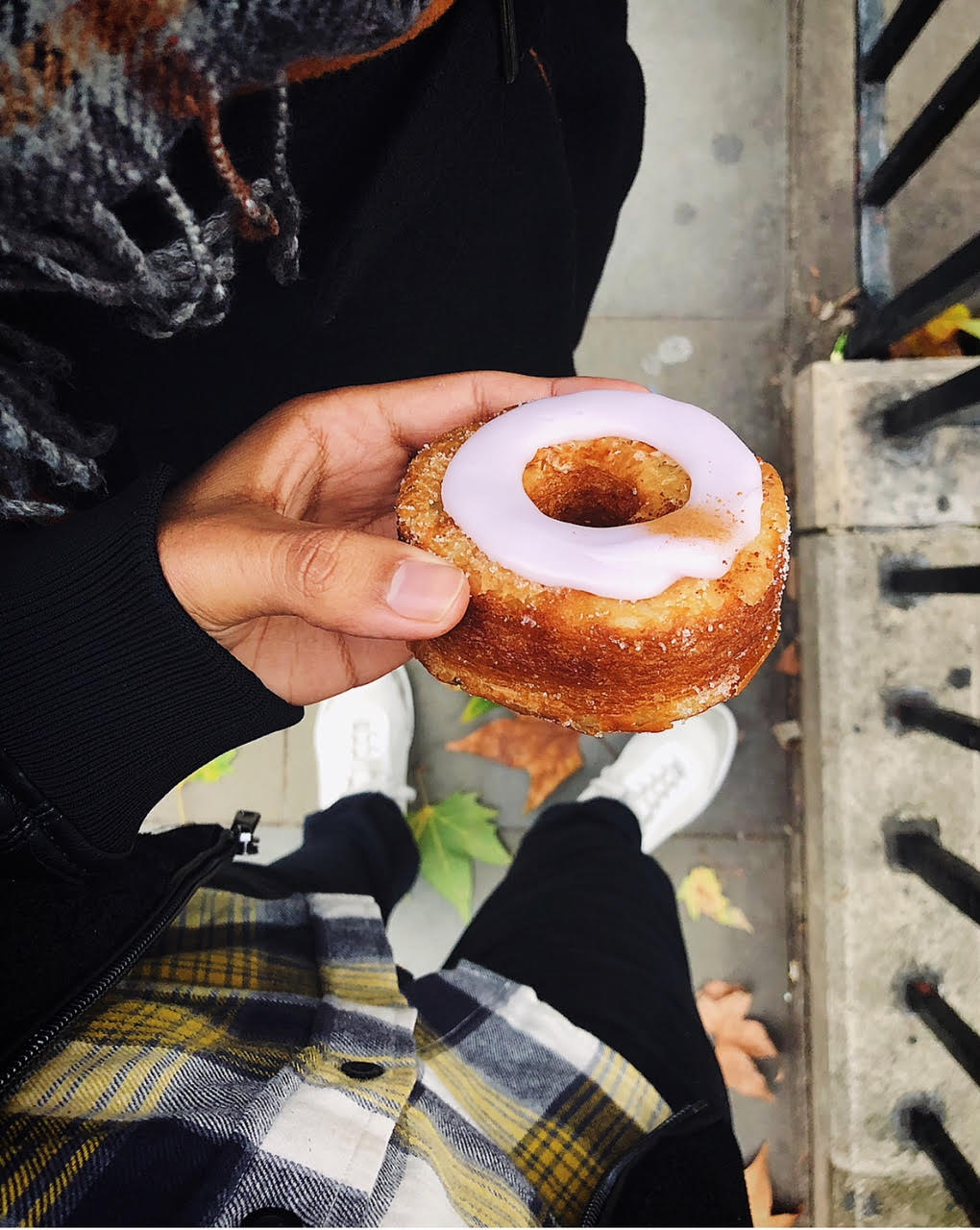 This iconic bakery close to Victoria coach station definitely needs a visit. I make sure I visit every time I'm in London. You must try the cronut. It gets sold out really early, so go in the morning if you want to grab one. You should also try the frozen s'mores and their pastries!
3. CAFE ELAN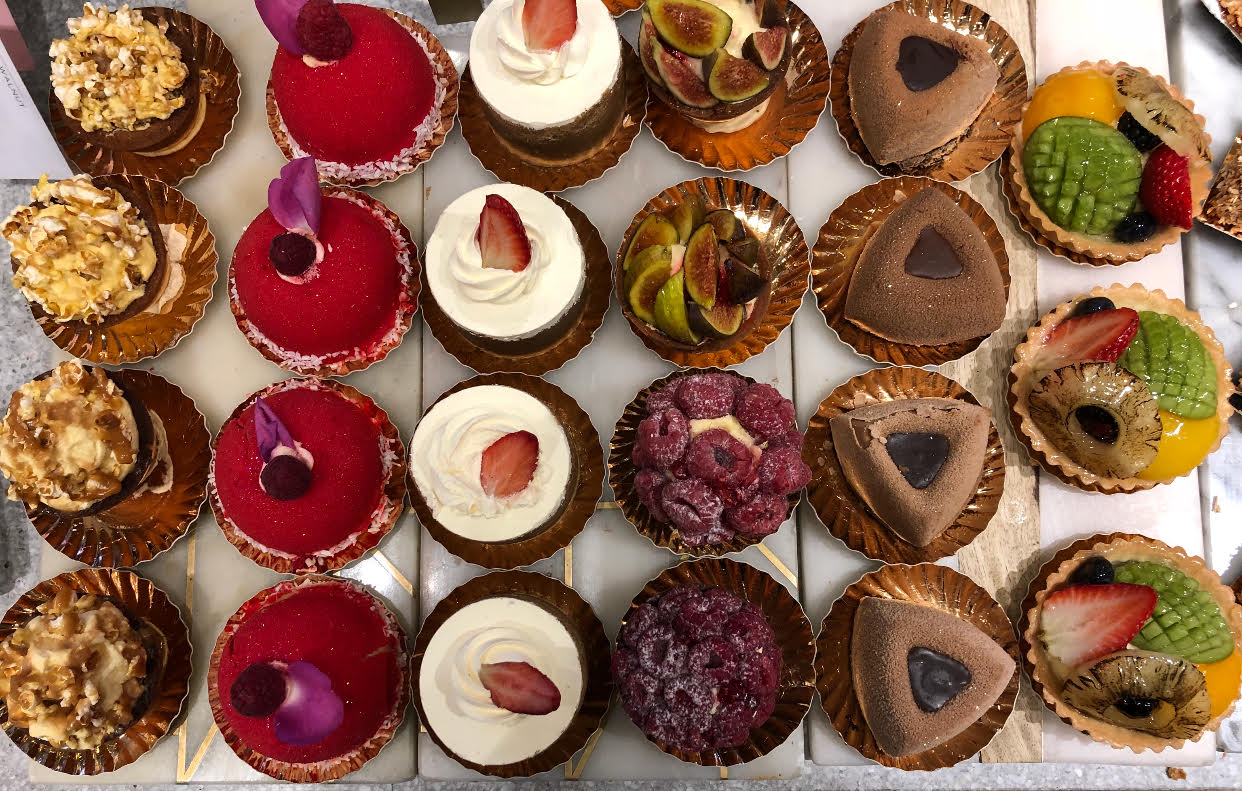 This cafe in Mayfair is the most beautiful and Instagramable cafe in town. Their raspberry and strawberry tarts are the best I've ever had
4. PATE VELERIE
They have a number of outlets across the city. I recommend you go for their high tea. I did that the first time I was in London and really enjoyed it. Desserts, scones, sandwiches and hot chocolate on a cold December afternoon was just perfect
5. PEGGY PORSCHEN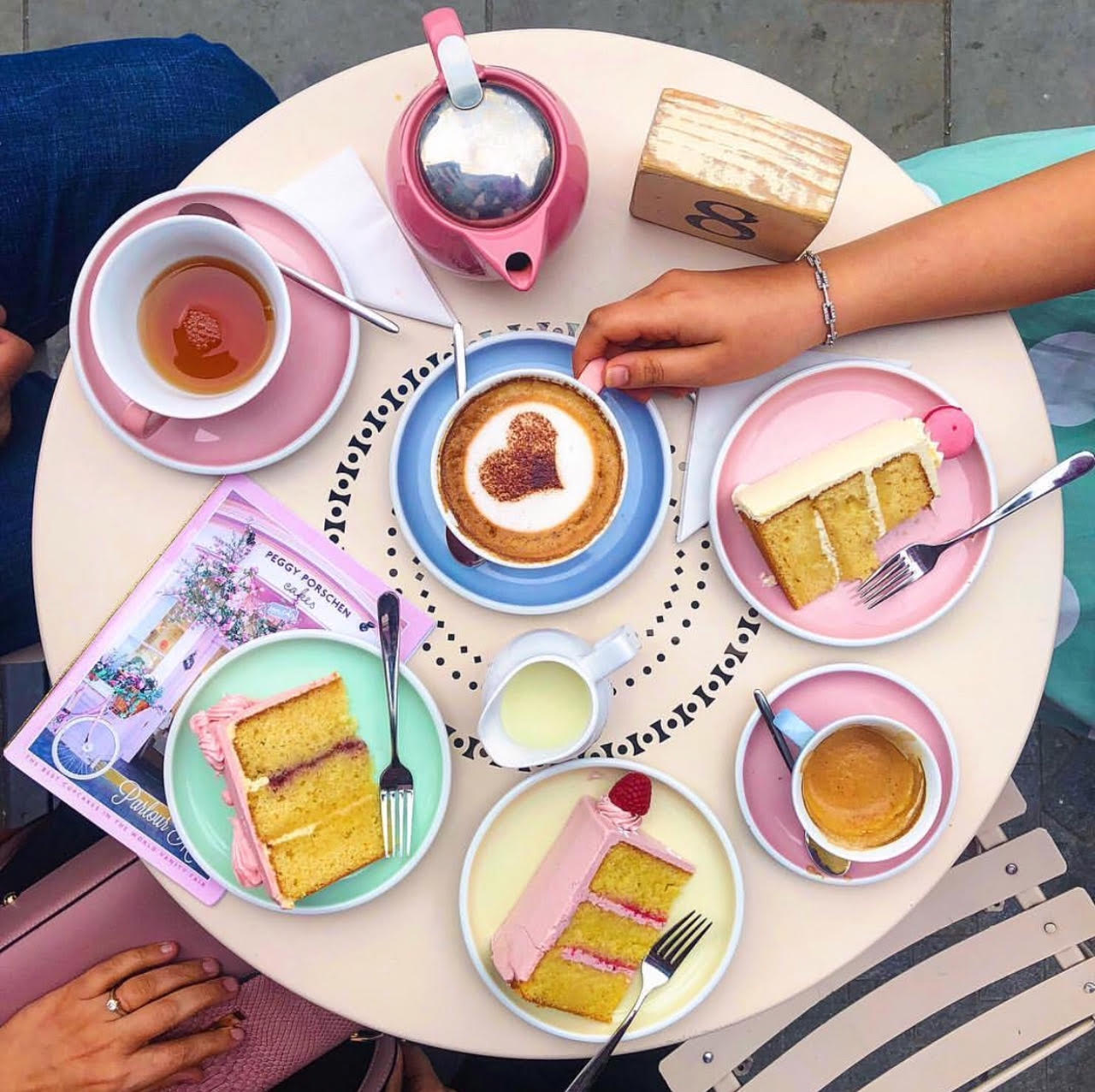 This bakery, very close to Dominique Ansel, is probably your Instagram's best friend. The cakes at Peggy Porschen are stunning. They look better than they taste but I'd definitely go back for the experience of being transported to the prettiest dessert land
6. CHIN CHIN LABS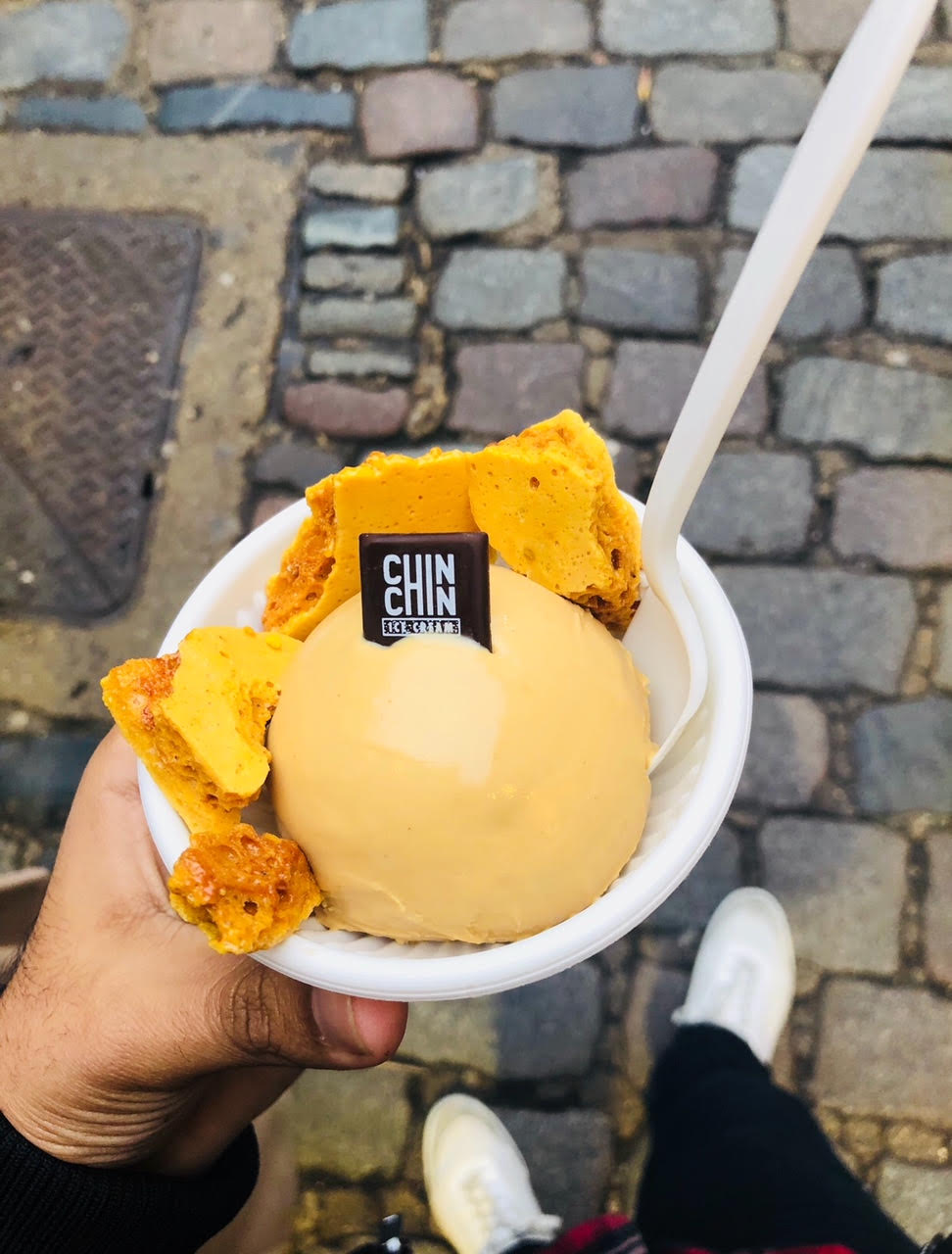 When I went to Camden a couple of days after Christmas in 2017, I stumbled upon Chin Chin Labs. I ordered the burnt butter caramel with honey comb and loved it. You must put this on your list if you'd like to taste the most delicious ice-cream
7. DARK SUGARS CHOCOLATES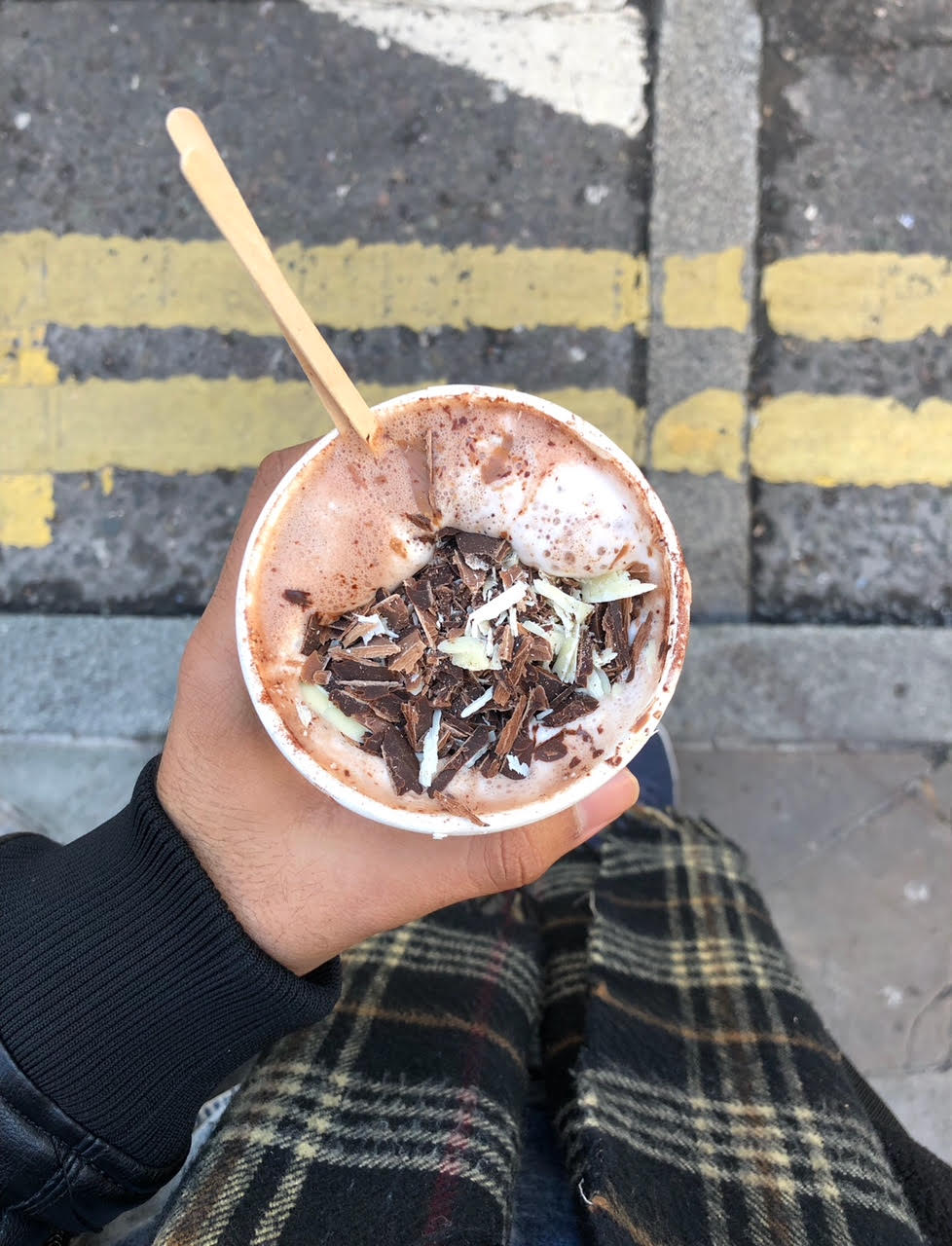 While walking around in Brick Lane last year on a very cold winter day, I walked into the MOST fascinating chocolate shop I've ever seen. With giant stacks of truffles and chocolates and the incredible smell of the store, I instantly fell in love. I also had the best hazelnut hot chocolate. I would love to teleport there right now!
8. BAKE IN CHINA TOWN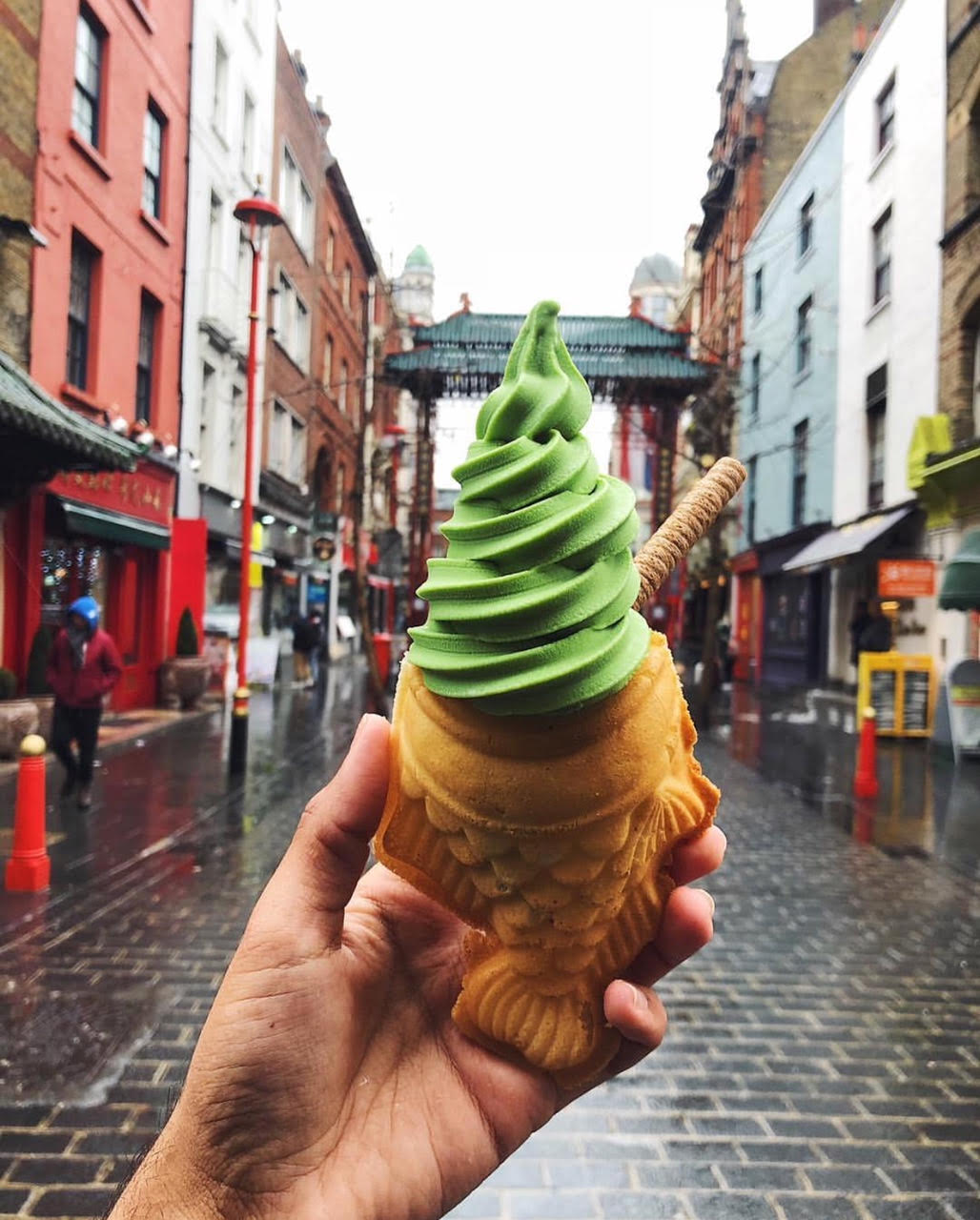 China town is one of my favorite areas in London. It's so vibrant and colorful, you can't help but fall in love. Another reason to fall in love is the Taiyaki, which is a matcha ice-cream in a traditional fish shaped cake.
ALSO, don't forget to go to Choko Doda Du, Laduree and also to Borough Market for desserts.