Darsaan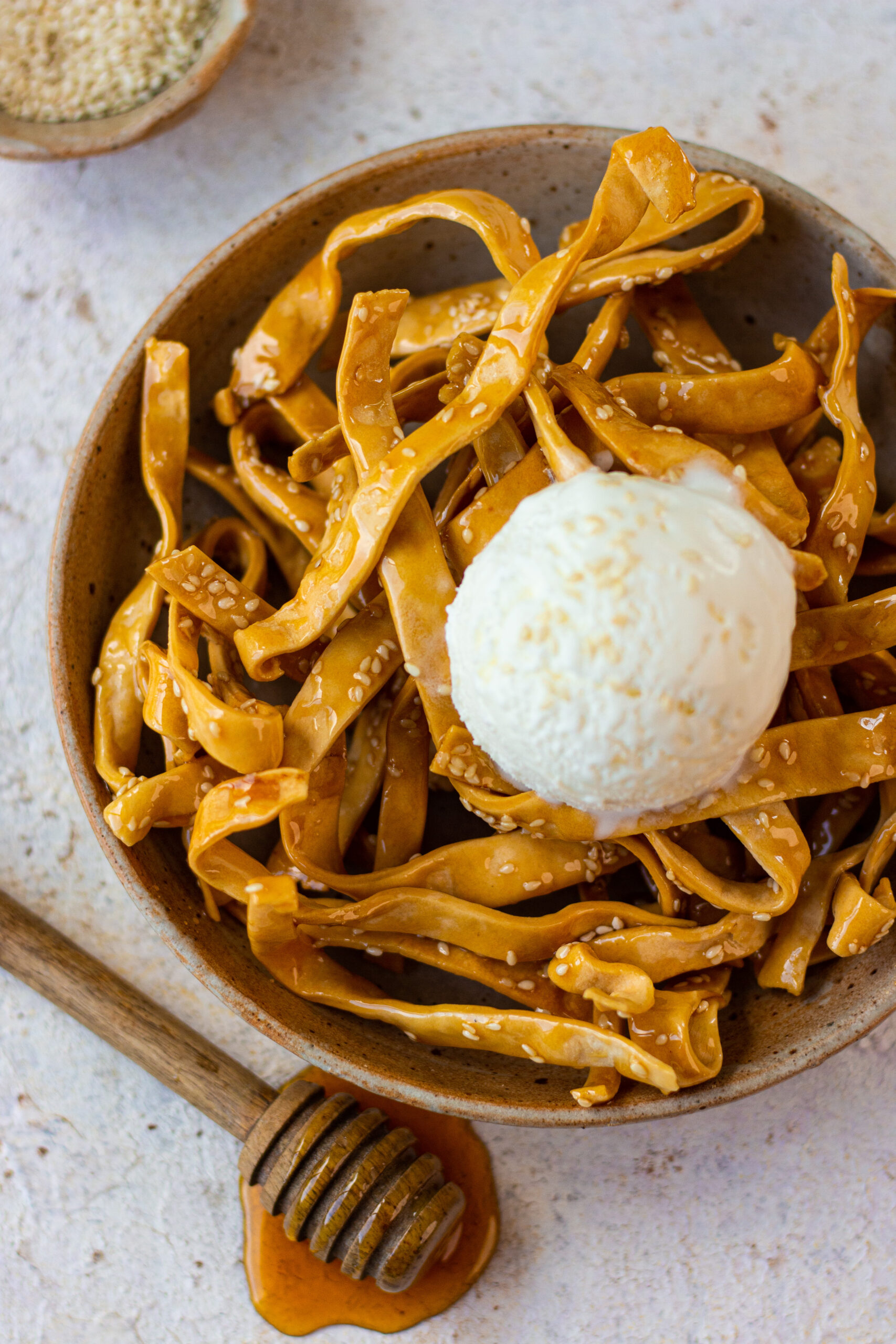 1 tbsp oil
1 cup maida
¼ tsp baking powder
¼ cup water
1 tbsp sesame seed, roasted
1 tbsp water
1 tbsp sugar
¼ tsp salt
1 tbsp honey
¼ tsp vanilla
Start by making your dough for the darsaan noodles.
Add all the ingredients in a bowl and make a dough not too soft not too hard.
Let it sit for 2 minutes, covered with a damp cloth.
Roll it out thin and even.
Cut strips and brush oil.
Air fry them at 180C for 8-12 minutes or until golden brown.
For the syrup, start by roasting sesame seeds.
Add water, sugar and salt and let it thicken a bit.
Switch off the heat and add honey and vanilla.
Mix in your noodles and coat them evenly.
Plate them on a dish.
Serve with vanilla ice cream on top.