Nutella cake in a pan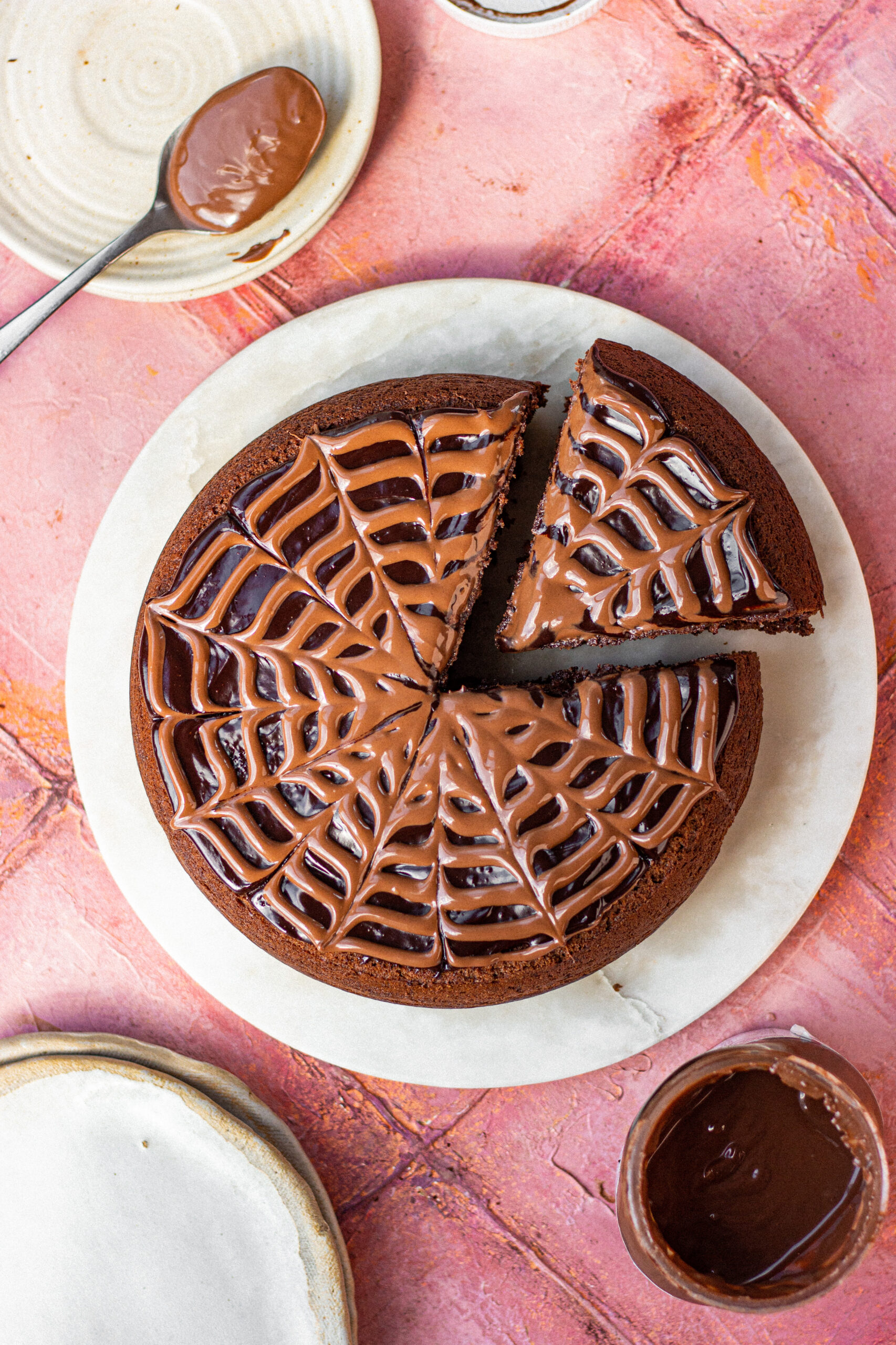 ½ cup vegetable oil
½ cup castor sugar
1 cup yogurt
¼ cup milk
2 tbsp nutella
1+1/2 cup all purpose flour
2 tbsp cocoa powder
1+1/2 tsp baking powder
1 tsp baking soda
In a large mixing bowl, start by mixing oil and caster sugar really well.
Once the sugar melts a bit, add yogurt, milk and smooth softened Nutella.
Mix really well so that there are no lumps of Nutella.
Sift in the flour, cocoa powder, baking powder and baking soda.
Give it one final mix before transferring in the lined and greased pan.
Cook the cake on the lowest possible heat setting on the induction, covered with the lid. Make sure you cover the hole on the lid with a tissue paper.
Cook the cake for 50-55 minutes or until done.
Decorate the cake with ganache and nutella like I did or enjoy as it is.