PASTA CHIPS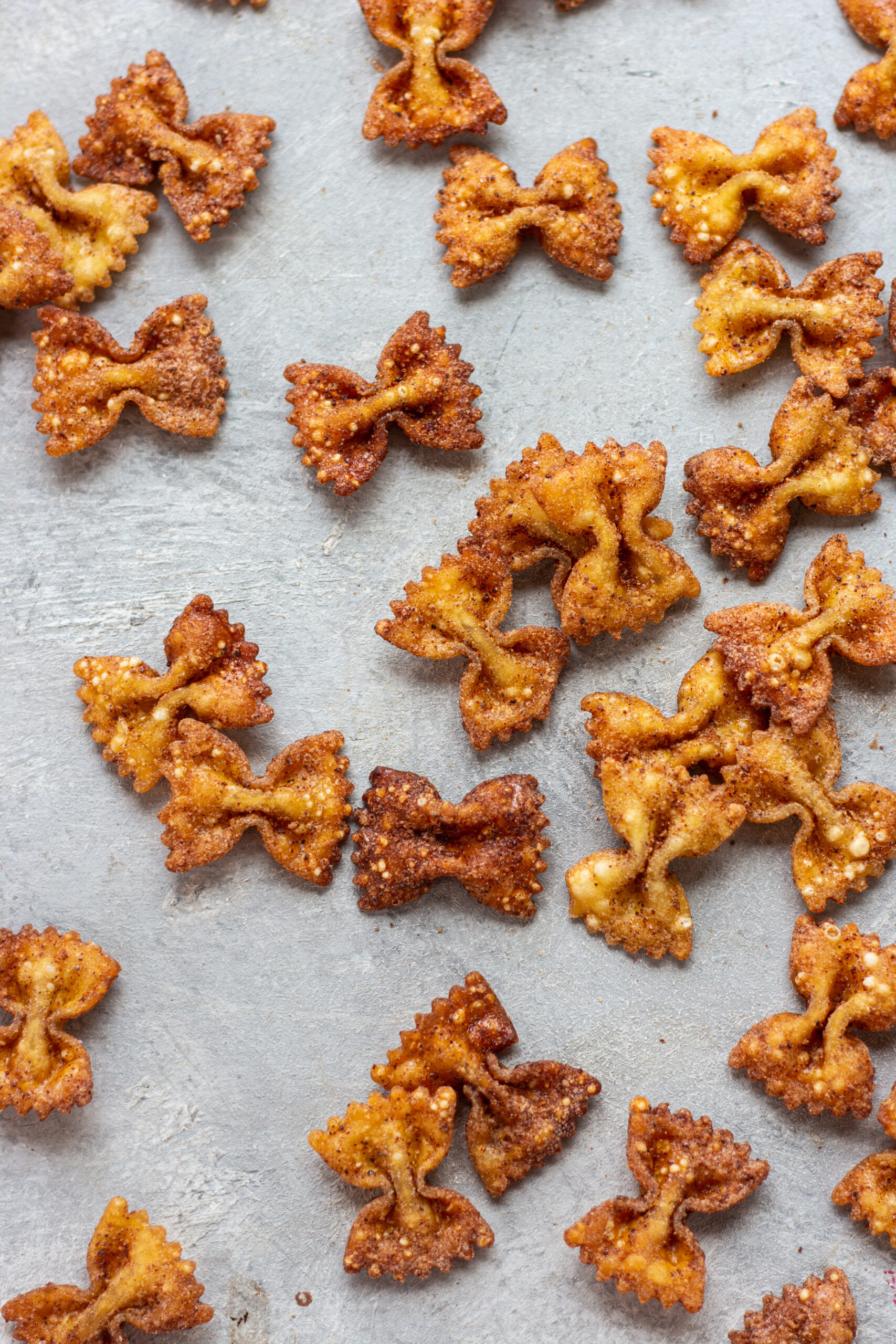 2 cups water
1 cup pasta
½ cup castor sugar
1 tbsp cinnamon powder
).In a medium pan boil pasta for 15-20 mins till it's 80% cooked
).Take it off the heat once cooked, strain it and let it cool.
).In another bowl mix castor sugar and cinnamon powder And toss the pasta in it.
).place it in the air fryer and fry it for 12-15 mins at 180c
). Let it cool down completely and Enjoy!