Chocolate cornflake bark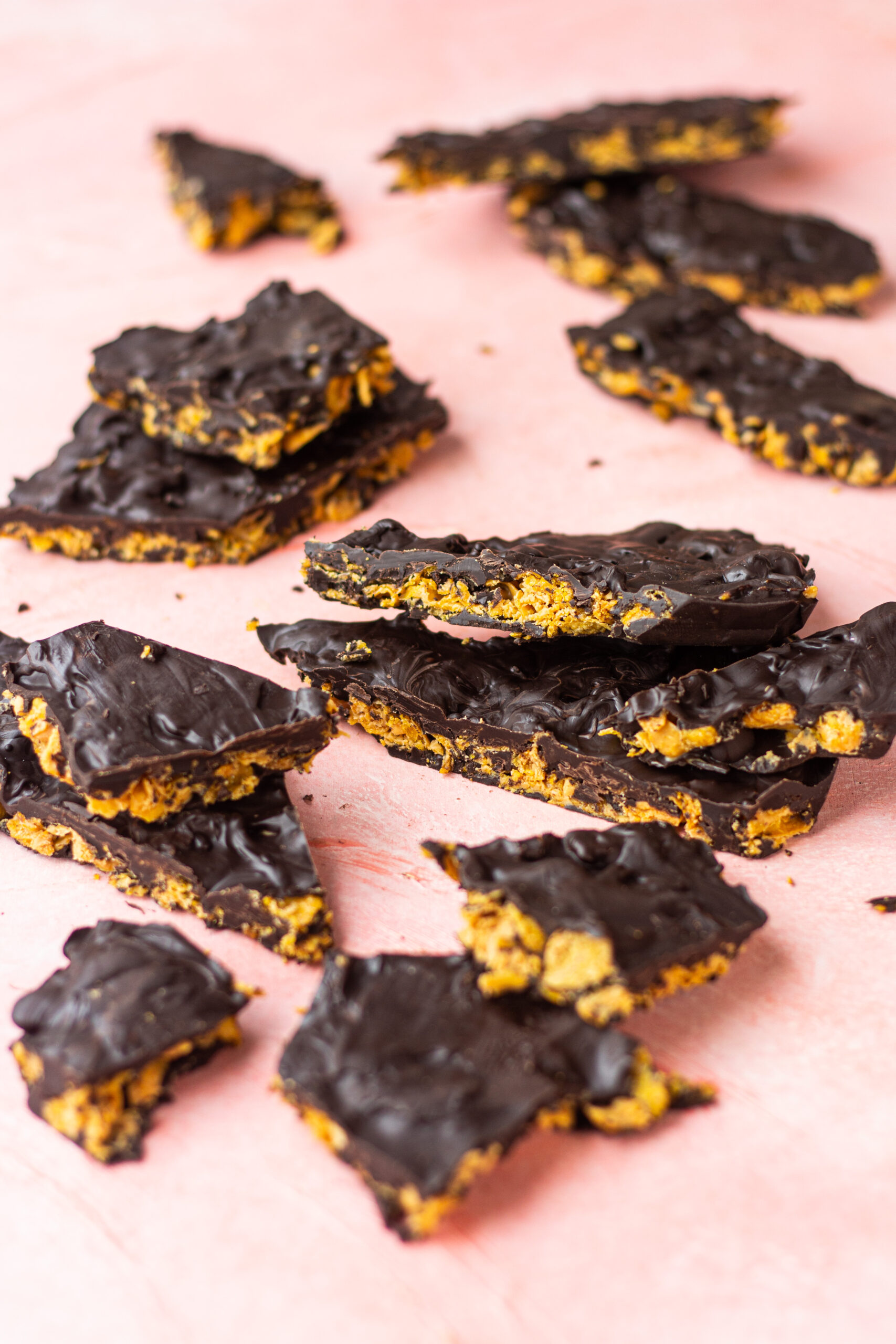 ½ cup peanut butter
1 tbsp butter
2½ cup cornflakes
400 gm dark chocolate, melted
Start by lining a 9-inch pan with parchment paper.
In a pan set over medium heat, add peanut butter and salted butter.
Melt the two together.
Add cornflakes and coat them evenly.
On the lined tray, spread a thin layer of dark chocolate,
On to it, spread the cornflake mix evenly.
Top it with rest of the melted chocolate.
Freeze for 10-15 minutes and enjoy!