Eggless Dry Fruit Cake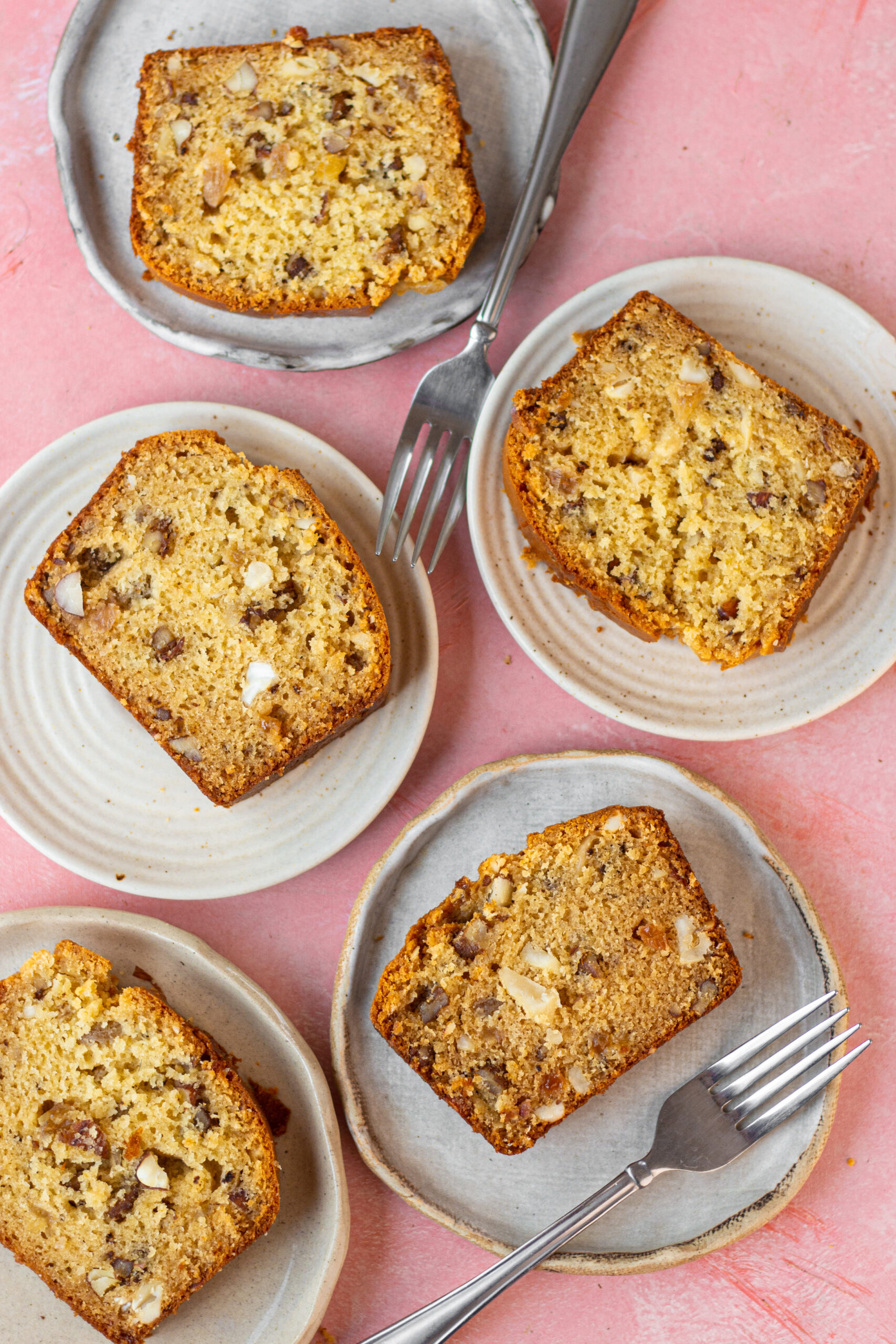 1 cup warm milk
1 cup melted butter
1 cup condensed milk
1 tsp vanilla extract
½ cup caster sugar
2 cups maida
2 tsp baking powder
1 tsp baking soda
1 + ½ cup mixed nuts
Preheat your oven at 180C and line a loaf pan with parchment paper and grease it.
In a large mixing bowl, add warm milk, melted butter, room temperature condensed milk and vanilla extract. Give it a good mix.
Add the sugar and mix really well.
Sift in the flour, baking powder and baking soda. Mix until you see no large flour pockets.
Tip in the chopped nuts and fold them in.
Bake at 180C for 35-40 minutes or until a skewer inserted in the centre comes out clean.