HOMEMADE MOGU MOGU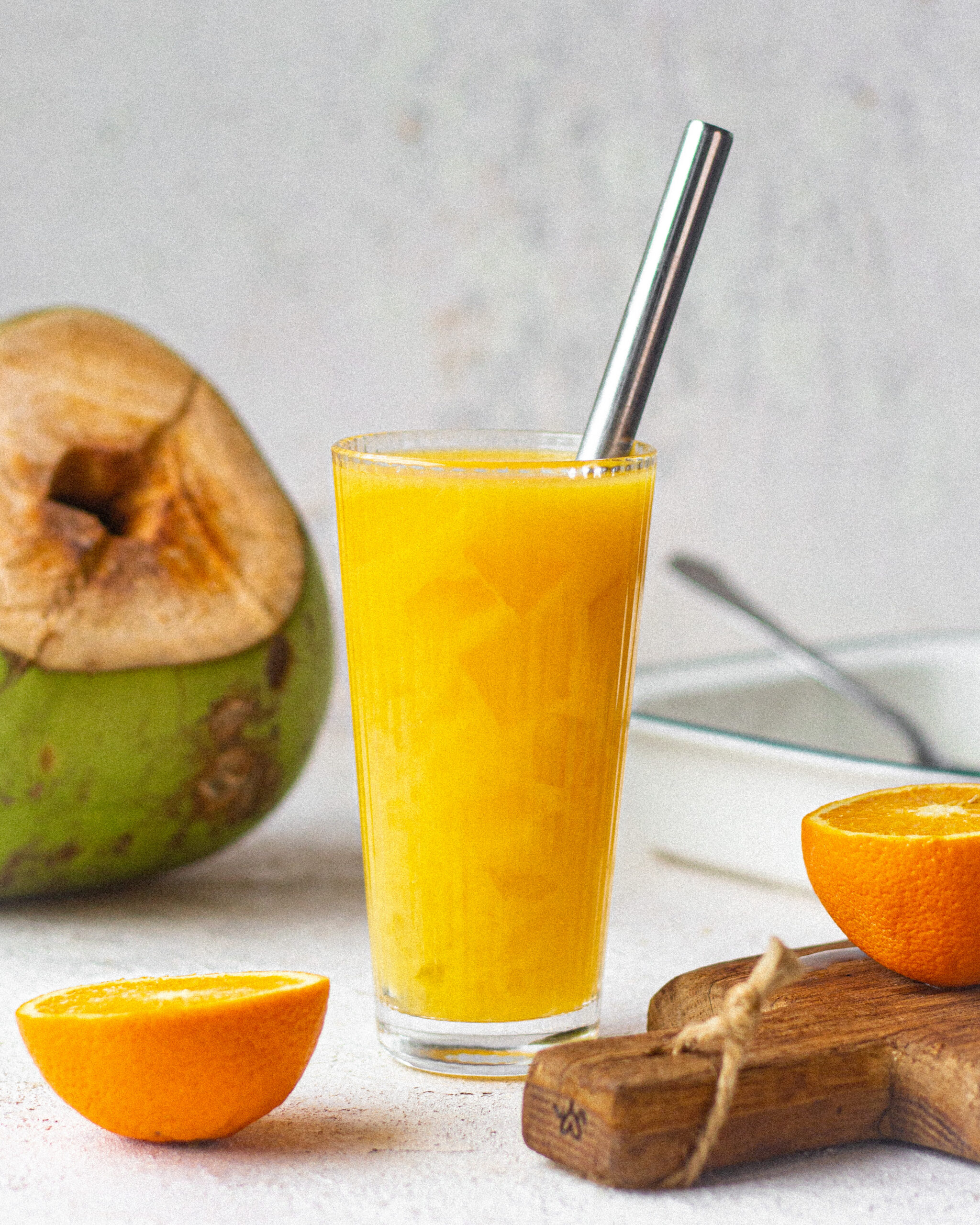 1 cup coconut water
⅓ cup sugar
½ tsp agar agar
1 cup orange juice
). In a saucepan take coconut and water and sugar and bring it to a simmer.
). Add in the agar agar and cook the mixture for a couple of minutes.
). Transfer it to a shallow tin and let it set in the fridge for at least an hour.
). Cut the jelly in cubes and add in a glass. Add orange juice and voila! Homemade Mogu Mogu is ready.