eggless coconut biscuits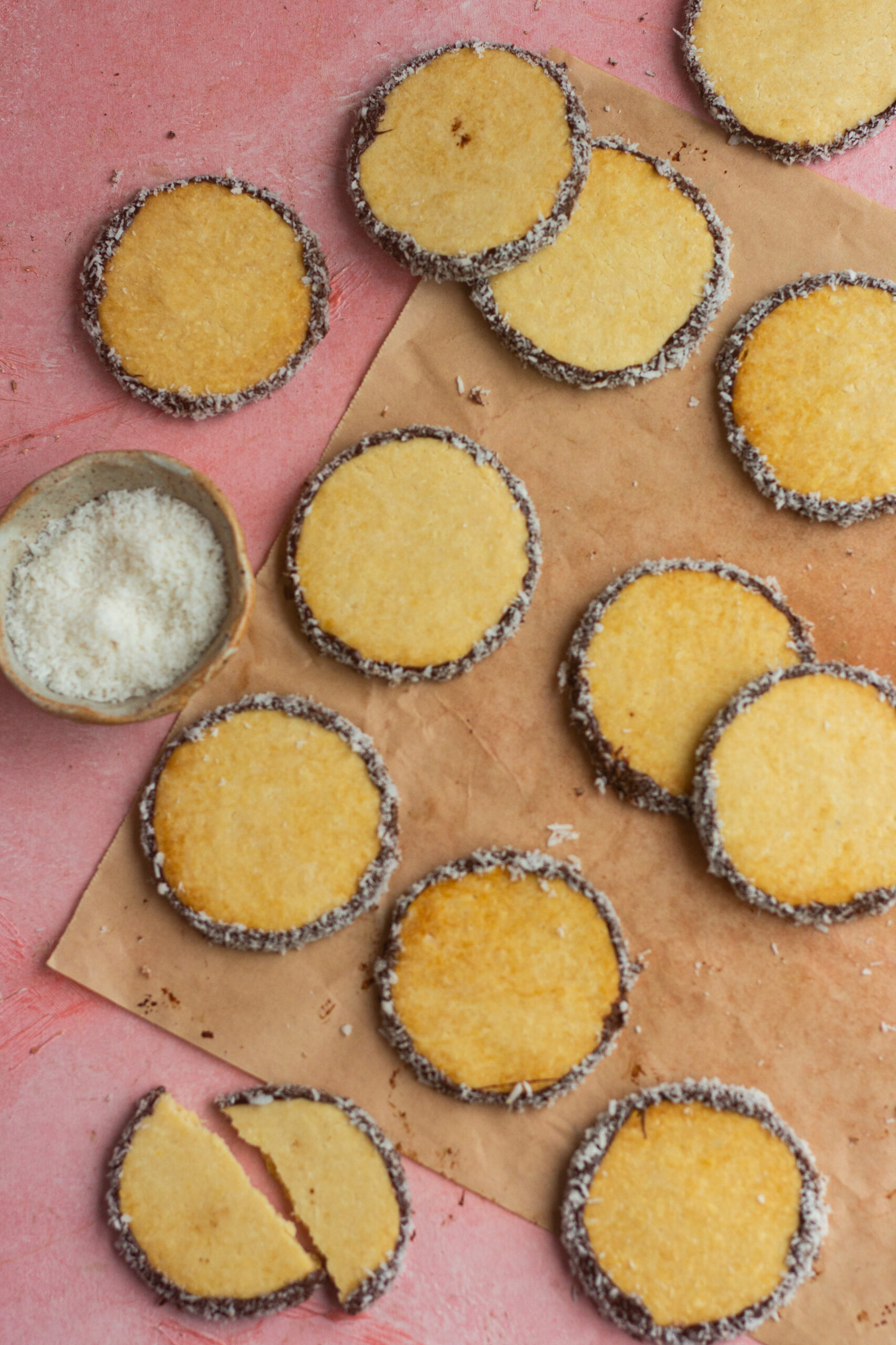 1¼ cup maida
⅓ cup desiccated coconut
5 tbsp cold butter
½ cup condensed milk
dark chocolate
Add in the flour, desiccated coconut and cold butter in a bowl and rub them together using your fingers until you achieve a good sandy texture where there are no lumps of butter.
Add in the condensed milk and give it a good mix until everything is combined. Don't overmix.
Roll the dough evenly between two parchment papers. Ideally the thickness should be 1 cm.
Cut them in any shape of your preference with a cookie cutter.
Keep them on a baking tray and freeze for atleast 10 mins.
Bake at 180C for about 15-18 minutes.
Take them out of the oven and transfer them to another tray or a wire wrack and let them cool.
You can garnish them with anything of your choice. Here I have used dark chocolate and desiccated coconut on the edges.